The Queens Company upends the Elizabethan-era tradition that forbade women from taking acting roles—like the male actors who played all the parts in Shakespeare's plays. "Sir Patient Fancy" is a Restoration comedy by Aphra Behn, and the Queens Company will be staging the play from March 15—April 5 (Wednesdays through Saturdays at 8pm, and Sundays at 3pm; post-show discussion after the Sun March 23 show).
The Queen's Company's previous productions have generated some love-letter reviews. And this show they describe thusly:
"Aphra Behn, that delicious diva of 17th century sexy sophistication, delivers a wickedly witty tale of defiant women and the men who love them. Amorous fops, lusty widows, mistaken beds, and narrow escapes are some of the delights packed into this exciting ride through the backstreets and bedrooms of London's wild and wooly past. Performed by our signature all-female cast, Aphra Behn's Sir Patient Fancy will be a night of theatre to remember."
It's worth nothing that Behn (1640—1689) was one of the first English professional female literary writers (and a bawdy one at that) who led a life that's shrouded in mystery, at least in part because she was a freaking spy for the British crown!
Get your tickets here, at QueensCompany.org.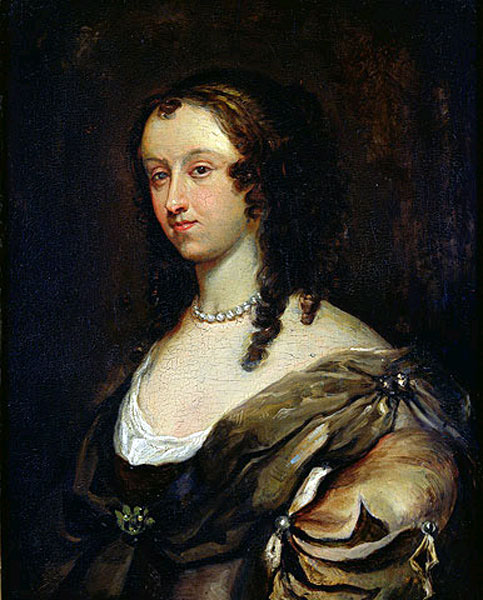 Aphra Behn