© 2023 Pride Publishing Inc.
All Rights reserved
Scroll To Top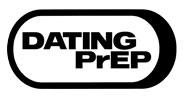 Out is continuing its viral series on dating in the queer community. In Dating PrEP season 3, LGBTQ+ figures like model and actress Jari Jones, musician Mad Tsai, personal development coach Carson Tueller, and musician VINCINT share helpful dating tips and insights for finding love and self-love in modern times.
Actress and model Jari Jones share how self-love is one of the most important ways to prep for a date in Out's Dating Prep series.
Disability advocate Carson Tueller shares how disabled people can still date and have sex in Out's Dating PrEP series.
The queer singer-songwriter is looking for self-love and good taste in music for a dream date.
September 09 2022 11:38 AM
The QAF and Hacks star dishes on what he finds attractive, his dating rituals, the importance of on-screen representation, and more in Out's Dating PrEP 2.0 series.
September 02 2022 4:44 PM
The RuPaul's Drag Race legend spilled the tea about the time she was recognized by a stripper mid-dance — and how it was a major turn-off.
September 02 2022 4:43 PM
The cover star and body-positive model explains that it's all about authenticity in Out's Dating PrEP 2.0 series.
Kim Chi, Johnny Sibilly, Dexter Mayfield, and Jake Wesley Rogers give tips on love and self-love in season 2 of Dating PrEP.
The Pose star reflected on style's role in self-love, dating, and taking PrEP.
The wellness blogger's relationship to food — and taking control of his health with tools like PrEP — is personal.
September 29 2021 9:10 PM
Pacing is important to a budding romance, says the founder of Finding Cupid. And so are health preparations like PrEP.
September 13 2021 2:58 PM