On Tuesday, ESPN published its annual naked portfolio. Since it first launched in 2009 — when it was intended to rival the Sports Illustrated swimsuit issue — the portfolio has become a showcase of the incredible world of athletic forms. Everyone from Serena Williams to Vernon Davis has stripped down for the magazine. This year is no different with Olympic champion Michael Phelps, U.S. World Cup soccer player Omar Gonzalez and Williams' sister Venus baring it all.
Also in the issue is soccer star Megan Rapinoe, who is the first openly gay athlete to appear in the issue. (While Johnny Weir appeared in the first issue, he was still not officially out at the time and Abby Wambach first announced she was gay when she married her partner in 2013.) The athlete even opens up about coming out saying "Everyone in my life already knew [I was gay]. If you want to stand up and fight for equal rights but then won't even stand up for yourself and say 'I'm gay' — that just started to feel weird."
Check out the stunning pictures of some of our favorite male athletes below and visit ESPN.com for the full portfolio and behind-the-scenes videos.
Tomas Berdych, Tennis
"I really loved the sweets. When I was a kid I had quite a problem with my weight."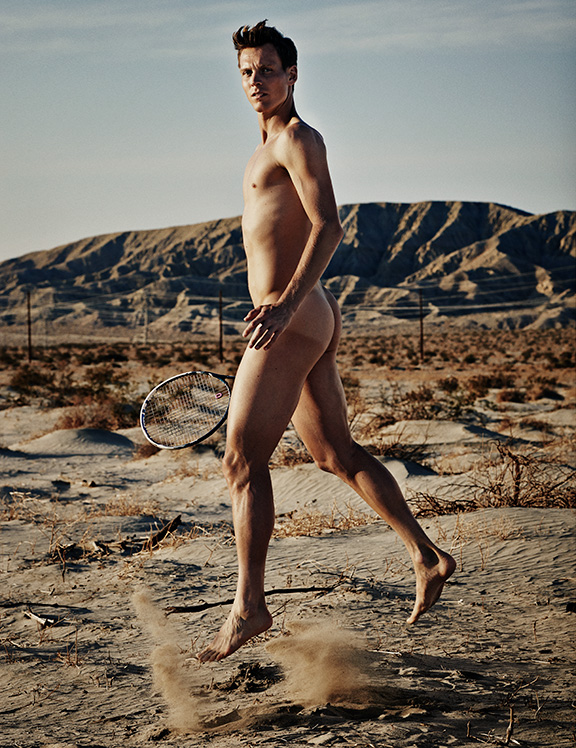 Omar Gonzalez, Soccer
"Playing the saxophone in red underwear is definitely the most risqué thing I'd ever done."
Serge Ibaka, Basketball
"I wish I had more body parts that I could work out."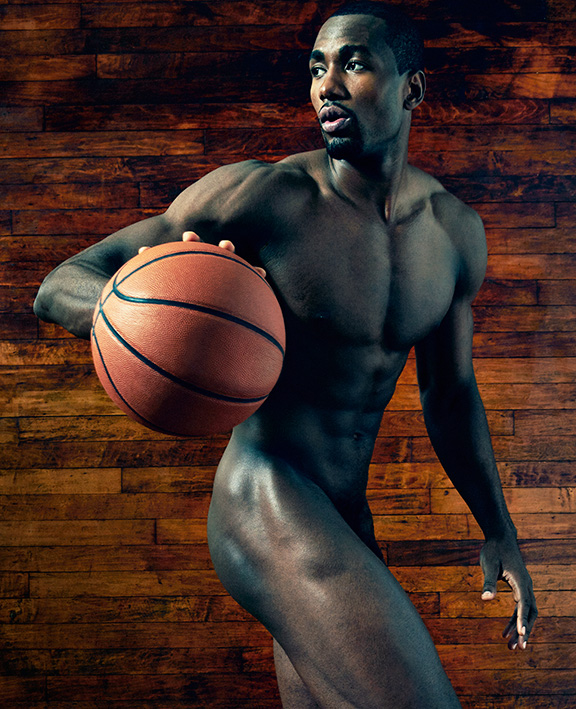 Michael Phelps, Swimming
"Yeah, whatever, a Speedo doesn't really hide that much anyway."