© 2023 Pride Publishing Inc.
All Rights reserved
Scroll To Top
 
It's the end of an era: The final seven episodes of Mad Men are airing on AMC (starting April 5), and with the wrapping of the show's last season, a vault of superb costumes and set designs will be archived forever. Luckily, the Museum of Moving Images has gotten first dibs!
A major Mad Men exhibition will be on view in Astoria, New York, from March 14 to June 14. Matthew Weiner, the show's creator, writer, and executive producer, will be at the museum on March 20 for a conversation about the creation and production of the series, and will kick off Required Viewing: Mad Men's Movie Influences, a 10-film series featuring movies that inspired him in the making of the series.
Pictured: Notes for storylines and characters for "Mad Men," written by Matthew Weiner, 2006-2013.
[rebelmouse-image 32602071 expand=1 dam=1 alt="Megan Draper "Zou Bisou Bisou" dress" site_id=25879314 is_animated_gif="false" original_size="655x436" crop_info="%7B%22image%22%3A%20%22https%3A//assets.rbl.ms/32602071/origin.jpg%22%2C%20%22thumbnails%22%3A%20%7B%22origin%22%3A%20%22https%3A//assets.rbl.ms/32602071/origin.jpg%22%2C%20%2235x35%22%3A%20%22https%3A//rebelmouse.out.com/media-library/eyJ0eXAiOiJKV1QiLCJhbGciOiJIUzI1NiJ9.eyJpbWFnZSI6Imh0dHBzOi8vYXNzZXRzLnJibC5tcy8zMjYwMjA3MS9vcmlnaW4uanBnIiwiZXhwaXJlc19hdCI6MTcwNDg5MDU3OH0.p6KVDggKcN_2Vxoo7pQKGvFObKRLaNghHDsJZlDlo4Q/image.jpg%3Fwidth%3D35%26height%3D35%22%2C%20%22300x%22%3A%20%22https%3A//rebelmouse.out.com/media-library/eyJ0eXAiOiJKV1QiLCJhbGciOiJIUzI1NiJ9.eyJpbWFnZSI6Imh0dHBzOi8vYXNzZXRzLnJibC5tcy8zMjYwMjA3MS9vcmlnaW4uanBnIiwiZXhwaXJlc19hdCI6MTcwNDg5MDU3OH0.p6KVDggKcN_2Vxoo7pQKGvFObKRLaNghHDsJZlDlo4Q/image.jpg%3Fwidth%3D300%22%2C%20%221000x750%22%3A%20%22https%3A//rebelmouse.out.com/media-library/eyJ0eXAiOiJKV1QiLCJhbGciOiJIUzI1NiJ9.eyJpbWFnZSI6Imh0dHBzOi8vYXNzZXRzLnJibC5tcy8zMjYwMjA3MS9vcmlnaW4uanBnIiwiZXhwaXJlc19hdCI6MTcwNDg5MDU3OH0.p6KVDggKcN_2Vxoo7pQKGvFObKRLaNghHDsJZlDlo4Q/image.jpg%3Fwidth%3D1000%26height%3D750%26coordinates%3D34%252C0%252C39%252C0%22%2C%20%22300x300%22%3A%20%22https%3A//rebelmouse.out.com/media-library/eyJ0eXAiOiJKV1QiLCJhbGciOiJIUzI1NiJ9.eyJpbWFnZSI6Imh0dHBzOi8vYXNzZXRzLnJibC5tcy8zMjYwMjA3MS9vcmlnaW4uanBnIiwiZXhwaXJlc19hdCI6MTcwNDg5MDU3OH0.p6KVDggKcN_2Vxoo7pQKGvFObKRLaNghHDsJZlDlo4Q/image.jpg%3Fwidth%3D300%26height%3D300%26coordinates%3D107%252C0%252C112%252C0%22%2C%20%22600x200%22%3A%20%22https%3A//rebelmouse.out.com/media-library/eyJ0eXAiOiJKV1QiLCJhbGciOiJIUzI1NiJ9.eyJpbWFnZSI6Imh0dHBzOi8vYXNzZXRzLnJibC5tcy8zMjYwMjA3MS9vcmlnaW4uanBnIiwiZXhwaXJlc19hdCI6MTcwNDg5MDU3OH0.p6KVDggKcN_2Vxoo7pQKGvFObKRLaNghHDsJZlDlo4Q/image.jpg%3Fwidth%3D600%26height%3D200%26coordinates%3D0%252C24%252C0%252C194%22%2C%20%22600x600%22%3A%20%22https%3A//rebelmouse.out.com/media-library/eyJ0eXAiOiJKV1QiLCJhbGciOiJIUzI1NiJ9.eyJpbWFnZSI6Imh0dHBzOi8vYXNzZXRzLnJibC5tcy8zMjYwMjA3MS9vcmlnaW4uanBnIiwiZXhwaXJlc19hdCI6MTcwNDg5MDU3OH0.p6KVDggKcN_2Vxoo7pQKGvFObKRLaNghHDsJZlDlo4Q/image.jpg%3Fwidth%3D600%26height%3D600%26coordinates%3D107%252C0%252C112%252C0%22%2C%20%222000x1500%22%3A%20%22https%3A//rebelmouse.out.com/media-library/eyJ0eXAiOiJKV1QiLCJhbGciOiJIUzI1NiJ9.eyJpbWFnZSI6Imh0dHBzOi8vYXNzZXRzLnJibC5tcy8zMjYwMjA3MS9vcmlnaW4uanBnIiwiZXhwaXJlc19hdCI6MTcwNDg5MDU3OH0.p6KVDggKcN_2Vxoo7pQKGvFObKRLaNghHDsJZlDlo4Q/image.jpg%3Fwidth%3D2000%26height%3D1500%26coordinates%3D34%252C0%252C39%252C0%22%2C%20%22750x1000%22%3A%20%22https%3A//rebelmouse.out.com/media-library/eyJ0eXAiOiJKV1QiLCJhbGciOiJIUzI1NiJ9.eyJpbWFnZSI6Imh0dHBzOi8vYXNzZXRzLnJibC5tcy8zMjYwMjA3MS9vcmlnaW4uanBnIiwiZXhwaXJlc19hdCI6MTcwNDg5MDU3OH0.p6KVDggKcN_2Vxoo7pQKGvFObKRLaNghHDsJZlDlo4Q/image.jpg%3Fwidth%3D750%26height%3D1000%26coordinates%3D162%252C0%252C167%252C0%22%2C%20%221200x400%22%3A%20%22https%3A//rebelmouse.out.com/media-library/eyJ0eXAiOiJKV1QiLCJhbGciOiJIUzI1NiJ9.eyJpbWFnZSI6Imh0dHBzOi8vYXNzZXRzLnJibC5tcy8zMjYwMjA3MS9vcmlnaW4uanBnIiwiZXhwaXJlc19hdCI6MTcwNDg5MDU3OH0.p6KVDggKcN_2Vxoo7pQKGvFObKRLaNghHDsJZlDlo4Q/image.jpg%3Fwidth%3D1200%26height%3D400%26coordinates%3D0%252C24%252C0%252C194%22%2C%20%22600x300%22%3A%20%22https%3A//rebelmouse.out.com/media-library/eyJ0eXAiOiJKV1QiLCJhbGciOiJIUzI1NiJ9.eyJpbWFnZSI6Imh0dHBzOi8vYXNzZXRzLnJibC5tcy8zMjYwMjA3MS9vcmlnaW4uanBnIiwiZXhwaXJlc19hdCI6MTcwNDg5MDU3OH0.p6KVDggKcN_2Vxoo7pQKGvFObKRLaNghHDsJZlDlo4Q/image.jpg%3Fwidth%3D600%26height%3D300%26coordinates%3D0%252C0%252C0%252C110%22%2C%20%22210x%22%3A%20%22https%3A//rebelmouse.out.com/media-library/eyJ0eXAiOiJKV1QiLCJhbGciOiJIUzI1NiJ9.eyJpbWFnZSI6Imh0dHBzOi8vYXNzZXRzLnJibC5tcy8zMjYwMjA3MS9vcmlnaW4uanBnIiwiZXhwaXJlc19hdCI6MTcwNDg5MDU3OH0.p6KVDggKcN_2Vxoo7pQKGvFObKRLaNghHDsJZlDlo4Q/image.jpg%3Fwidth%3D210%22%2C%20%22600x400%22%3A%20%22https%3A//rebelmouse.out.com/media-library/eyJ0eXAiOiJKV1QiLCJhbGciOiJIUzI1NiJ9.eyJpbWFnZSI6Imh0dHBzOi8vYXNzZXRzLnJibC5tcy8zMjYwMjA3MS9vcmlnaW4uanBnIiwiZXhwaXJlc19hdCI6MTcwNDg5MDU3OH0.p6KVDggKcN_2Vxoo7pQKGvFObKRLaNghHDsJZlDlo4Q/image.jpg%3Fwidth%3D600%26height%3D400%26coordinates%3D0%252C0%252C1%252C0%22%2C%20%221200x800%22%3A%20%22https%3A//rebelmouse.out.com/media-library/eyJ0eXAiOiJKV1QiLCJhbGciOiJIUzI1NiJ9.eyJpbWFnZSI6Imh0dHBzOi8vYXNzZXRzLnJibC5tcy8zMjYwMjA3MS9vcmlnaW4uanBnIiwiZXhwaXJlc19hdCI6MTcwNDg5MDU3OH0.p6KVDggKcN_2Vxoo7pQKGvFObKRLaNghHDsJZlDlo4Q/image.jpg%3Fwidth%3D1200%26height%3D800%26coordinates%3D0%252C0%252C1%252C0%22%2C%20%22600x%22%3A%20%22https%3A//rebelmouse.out.com/media-library/eyJ0eXAiOiJKV1QiLCJhbGciOiJIUzI1NiJ9.eyJpbWFnZSI6Imh0dHBzOi8vYXNzZXRzLnJibC5tcy8zMjYwMjA3MS9vcmlnaW4uanBnIiwiZXhwaXJlc19hdCI6MTcwNDg5MDU3OH0.p6KVDggKcN_2Vxoo7pQKGvFObKRLaNghHDsJZlDlo4Q/image.jpg%3Fwidth%3D600%22%2C%20%221200x600%22%3A%20%22https%3A//rebelmouse.out.com/media-library/eyJ0eXAiOiJKV1QiLCJhbGciOiJIUzI1NiJ9.eyJpbWFnZSI6Imh0dHBzOi8vYXNzZXRzLnJibC5tcy8zMjYwMjA3MS9vcmlnaW4uanBnIiwiZXhwaXJlc19hdCI6MTcwNDg5MDU3OH0.p6KVDggKcN_2Vxoo7pQKGvFObKRLaNghHDsJZlDlo4Q/image.jpg%3Fwidth%3D1200%26height%3D600%26coordinates%3D0%252C0%252C0%252C110%22%2C%20%221500x2000%22%3A%20%22https%3A//rebelmouse.out.com/media-library/eyJ0eXAiOiJKV1QiLCJhbGciOiJIUzI1NiJ9.eyJpbWFnZSI6Imh0dHBzOi8vYXNzZXRzLnJibC5tcy8zMjYwMjA3MS9vcmlnaW4uanBnIiwiZXhwaXJlc19hdCI6MTcwNDg5MDU3OH0.p6KVDggKcN_2Vxoo7pQKGvFObKRLaNghHDsJZlDlo4Q/image.jpg%3Fwidth%3D1500%26height%3D2000%26coordinates%3D162%252C0%252C167%252C0%22%2C%20%22980x%22%3A%20%22https%3A//rebelmouse.out.com/media-library/eyJ0eXAiOiJKV1QiLCJhbGciOiJIUzI1NiJ9.eyJpbWFnZSI6Imh0dHBzOi8vYXNzZXRzLnJibC5tcy8zMjYwMjA3MS9vcmlnaW4uanBnIiwiZXhwaXJlc19hdCI6MTcwNDg5MDU3OH0.p6KVDggKcN_2Vxoo7pQKGvFObKRLaNghHDsJZlDlo4Q/image.jpg%3Fwidth%3D980%22%2C%20%221245x700%22%3A%20%22https%3A//rebelmouse.out.com/media-library/eyJ0eXAiOiJKV1QiLCJhbGciOiJIUzI1NiJ9.eyJpbWFnZSI6Imh0dHBzOi8vYXNzZXRzLnJibC5tcy8zMjYwMjA3MS9vcmlnaW4uanBnIiwiZXhwaXJlc19hdCI6MTcwNDg5MDU3OH0.p6KVDggKcN_2Vxoo7pQKGvFObKRLaNghHDsJZlDlo4Q/image.jpg%3Fwidth%3D1245%26height%3D700%26coordinates%3D0%252C0%252C0%252C68%22%2C%20%22700x1245%22%3A%20%22https%3A//rebelmouse.out.com/media-library/eyJ0eXAiOiJKV1QiLCJhbGciOiJIUzI1NiJ9.eyJpbWFnZSI6Imh0dHBzOi8vYXNzZXRzLnJibC5tcy8zMjYwMjA3MS9vcmlnaW4uanBnIiwiZXhwaXJlc19hdCI6MTcwNDg5MDU3OH0.p6KVDggKcN_2Vxoo7pQKGvFObKRLaNghHDsJZlDlo4Q/image.jpg%3Fwidth%3D700%26height%3D1245%26coordinates%3D202%252C0%252C207%252C0%22%7D%2C%20%22manual_image_crops%22%3A%20%7B%229x16%22%3A%20%7B%22sizes%22%3A%20%5B%22700x1245%22%5D%2C%20%22top%22%3A%200%2C%20%22height%22%3A%20436%2C%20%22width%22%3A%20246%2C%20%22left%22%3A%20202%7D%2C%20%22600x300%22%3A%20%7B%22sizes%22%3A%20%5B%22600x300%22%5D%2C%20%22top%22%3A%200%2C%20%22height%22%3A%20326%2C%20%22width%22%3A%20655%2C%20%22left%22%3A%200%7D%2C%20%223x1%22%3A%20%7B%22sizes%22%3A%20%5B%221200x400%22%2C%20%22600x200%22%5D%2C%20%22top%22%3A%2024%2C%20%22height%22%3A%20218%2C%20%22width%22%3A%20655%2C%20%22left%22%3A%200%7D%2C%20%223x2%22%3A%20%7B%22sizes%22%3A%20%5B%221200x800%22%2C%20%22600x400%22%5D%2C%20%22top%22%3A%200%2C%20%22height%22%3A%20436%2C%20%22width%22%3A%20654%2C%20%22left%22%3A%200%7D%2C%20%221x1%22%3A%20%7B%22sizes%22%3A%20%5B%22600x600%22%2C%20%22300x300%22%5D%2C%20%22top%22%3A%200%2C%20%22height%22%3A%20436%2C%20%22width%22%3A%20436%2C%20%22left%22%3A%20107%7D%2C%20%223x4%22%3A%20%7B%22sizes%22%3A%20%5B%221500x2000%22%2C%20%22750x1000%22%5D%2C%20%22top%22%3A%200%2C%20%22height%22%3A%20436%2C%20%22width%22%3A%20326%2C%20%22left%22%3A%20162%7D%2C%20%2216x9%22%3A%20%7B%22sizes%22%3A%20%5B%221245x700%22%5D%2C%20%22top%22%3A%200%2C%20%22height%22%3A%20368%2C%20%22width%22%3A%20655%2C%20%22left%22%3A%200%7D%2C%20%224x3%22%3A%20%7B%22sizes%22%3A%20%5B%222000x1500%22%2C%20%221000x750%22%5D%2C%20%22top%22%3A%200%2C%20%22height%22%3A%20436%2C%20%22width%22%3A%20582%2C%20%22left%22%3A%2034%7D%2C%20%222x1%22%3A%20%7B%22sizes%22%3A%20%5B%221200x600%22%2C%20%22600x300%22%5D%2C%20%22top%22%3A%200%2C%20%22height%22%3A%20326%2C%20%22width%22%3A%20655%2C%20%22left%22%3A%200%7D%7D%7D" caption="" photo_credit=""]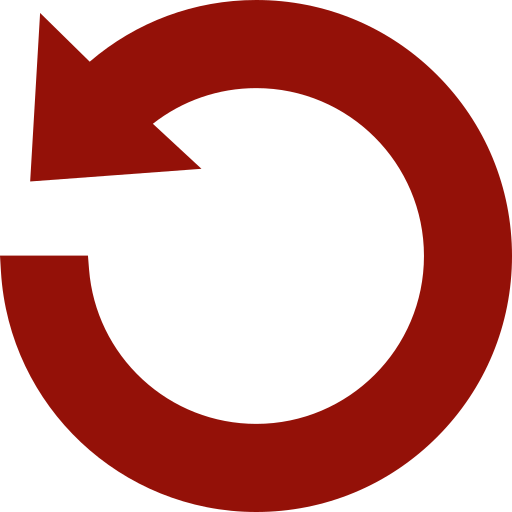 Replay Gallery
More Galleries