© 2023 Pride Publishing Inc.
All Rights reserved
Scroll To Top
1. Little/Chiron/Black - "Moonlight"
Tumblr
A deeply moving film on loneliness and longing, identity and abandonment, America and what it has wrought, Barry Jenkins's Moonlight quietly bubbles over with grandiose emotion.
Three marvelous and relatively inexperienced actors portray the lead character over the film's three acts, and his respective incarnations: Alex Hibbert as Little, Ashton Sanders as Chiron, and Trevante Rhodes as Black. A painfully shy and silent boy turned man, each actor conveys Chiron's deep pools of hurt through their eyes.
From Little, who asks what a "faggot" is, to Chiron, bullied and beaten brutally, to Black, a hardened drug dealer closed off from his emotions and his past, only to be reawakened by a phone call from the only person who's ever touched his heart. It's an absolutely stunning journey and an absolutely stunning film.
2016 has been a rough year for black people, black men, queer people--really, people in general--but it's also been a year of outstanding art and culture that challenged and reshaped the perception of black people in America, created, most astoundedly, by black people in America.
Related | The New Black Vanguard: Queer People of Color Leading the Revolution
For black gay boys like myself, Moonlight is our long-awaited masterpiece and Chiron is our long-awaited hero. It is a film that depicts and reaffirms our humanity; a love story that shows we, too, are capable of love and loving; a coming-of-age story that shows we, too, are American, and suffer our country's slings and arrows for daring to be brown and queer. It's a rare achievement and a rare story, told with as much beauty as one can muster.
[rebelmouse-image 32584207 expand=1 dam=1 alt="2. Miko - "What Belongs to You"" site_id=25879314 is_animated_gif="false" original_size="267x400" crop_info="%7B%22image%22%3A%20%22https%3A//assets.rbl.ms/32584207/origin.jpg%22%2C%20%22thumbnails%22%3A%20%7B%22origin%22%3A%20%22https%3A//assets.rbl.ms/32584207/origin.jpg%22%2C%20%22700x1245%22%3A%20%22https%3A//rebelmouse.out.com/media-library/eyJ0eXAiOiJKV1QiLCJhbGciOiJIUzI1NiJ9.eyJpbWFnZSI6Imh0dHBzOi8vYXNzZXRzLnJibC5tcy8zMjU4NDIwNy9vcmlnaW4uanBnIiwiZXhwaXJlc19hdCI6MTY3NjE4NzEzNH0.uxvAg3JxOkdPHe--AsnqwSHiqKMCKzDiOpKTVxS5CBA/image.jpg%3Fwidth%3D700%26height%3D1245%26coordinates%3D21%252C0%252C21%252C0%22%2C%20%22600x400%22%3A%20%22https%3A//rebelmouse.out.com/media-library/eyJ0eXAiOiJKV1QiLCJhbGciOiJIUzI1NiJ9.eyJpbWFnZSI6Imh0dHBzOi8vYXNzZXRzLnJibC5tcy8zMjU4NDIwNy9vcmlnaW4uanBnIiwiZXhwaXJlc19hdCI6MTY3NjE4NzEzNH0.uxvAg3JxOkdPHe--AsnqwSHiqKMCKzDiOpKTVxS5CBA/image.jpg%3Fwidth%3D600%26height%3D400%26coordinates%3D0%252C111%252C0%252C111%22%2C%20%22750x1000%22%3A%20%22https%3A//rebelmouse.out.com/media-library/eyJ0eXAiOiJKV1QiLCJhbGciOiJIUzI1NiJ9.eyJpbWFnZSI6Imh0dHBzOi8vYXNzZXRzLnJibC5tcy8zMjU4NDIwNy9vcmlnaW4uanBnIiwiZXhwaXJlc19hdCI6MTY3NjE4NzEzNH0.uxvAg3JxOkdPHe--AsnqwSHiqKMCKzDiOpKTVxS5CBA/image.jpg%3Fwidth%3D750%26height%3D1000%26coordinates%3D0%252C22%252C0%252C22%22%2C%20%22980x%22%3A%20%22https%3A//rebelmouse.out.com/media-library/eyJ0eXAiOiJKV1QiLCJhbGciOiJIUzI1NiJ9.eyJpbWFnZSI6Imh0dHBzOi8vYXNzZXRzLnJibC5tcy8zMjU4NDIwNy9vcmlnaW4uanBnIiwiZXhwaXJlc19hdCI6MTY3NjE4NzEzNH0.uxvAg3JxOkdPHe--AsnqwSHiqKMCKzDiOpKTVxS5CBA/image.jpg%3Fwidth%3D980%22%2C%20%221200x400%22%3A%20%22https%3A//rebelmouse.out.com/media-library/eyJ0eXAiOiJKV1QiLCJhbGciOiJIUzI1NiJ9.eyJpbWFnZSI6Imh0dHBzOi8vYXNzZXRzLnJibC5tcy8zMjU4NDIwNy9vcmlnaW4uanBnIiwiZXhwaXJlc19hdCI6MTY3NjE4NzEzNH0.uxvAg3JxOkdPHe--AsnqwSHiqKMCKzDiOpKTVxS5CBA/image.jpg%3Fwidth%3D1200%26height%3D400%26coordinates%3D0%252C155%252C0%252C156%22%2C%20%222000x1500%22%3A%20%22https%3A//rebelmouse.out.com/media-library/eyJ0eXAiOiJKV1QiLCJhbGciOiJIUzI1NiJ9.eyJpbWFnZSI6Imh0dHBzOi8vYXNzZXRzLnJibC5tcy8zMjU4NDIwNy9vcmlnaW4uanBnIiwiZXhwaXJlc19hdCI6MTY3NjE4NzEzNH0.uxvAg3JxOkdPHe--AsnqwSHiqKMCKzDiOpKTVxS5CBA/image.jpg%3Fwidth%3D2000%26height%3D1500%26coordinates%3D0%252C100%252C0%252C100%22%2C%20%22600x300%22%3A%20%22https%3A//rebelmouse.out.com/media-library/eyJ0eXAiOiJKV1QiLCJhbGciOiJIUzI1NiJ9.eyJpbWFnZSI6Imh0dHBzOi8vYXNzZXRzLnJibC5tcy8zMjU4NDIwNy9vcmlnaW4uanBnIiwiZXhwaXJlc19hdCI6MTY3NjE4NzEzNH0.uxvAg3JxOkdPHe--AsnqwSHiqKMCKzDiOpKTVxS5CBA/image.jpg%3Fwidth%3D600%26height%3D300%26coordinates%3D0%252C133%252C0%252C134%22%2C%20%221245x700%22%3A%20%22https%3A//rebelmouse.out.com/media-library/eyJ0eXAiOiJKV1QiLCJhbGciOiJIUzI1NiJ9.eyJpbWFnZSI6Imh0dHBzOi8vYXNzZXRzLnJibC5tcy8zMjU4NDIwNy9vcmlnaW4uanBnIiwiZXhwaXJlc19hdCI6MTY3NjE4NzEzNH0.uxvAg3JxOkdPHe--AsnqwSHiqKMCKzDiOpKTVxS5CBA/image.jpg%3Fwidth%3D1245%26height%3D700%26coordinates%3D0%252C125%252C0%252C125%22%2C%20%221200x800%22%3A%20%22https%3A//rebelmouse.out.com/media-library/eyJ0eXAiOiJKV1QiLCJhbGciOiJIUzI1NiJ9.eyJpbWFnZSI6Imh0dHBzOi8vYXNzZXRzLnJibC5tcy8zMjU4NDIwNy9vcmlnaW4uanBnIiwiZXhwaXJlc19hdCI6MTY3NjE4NzEzNH0.uxvAg3JxOkdPHe--AsnqwSHiqKMCKzDiOpKTVxS5CBA/image.jpg%3Fwidth%3D1200%26height%3D800%26coordinates%3D0%252C111%252C0%252C111%22%2C%20%221200x600%22%3A%20%22https%3A//rebelmouse.out.com/media-library/eyJ0eXAiOiJKV1QiLCJhbGciOiJIUzI1NiJ9.eyJpbWFnZSI6Imh0dHBzOi8vYXNzZXRzLnJibC5tcy8zMjU4NDIwNy9vcmlnaW4uanBnIiwiZXhwaXJlc19hdCI6MTY3NjE4NzEzNH0.uxvAg3JxOkdPHe--AsnqwSHiqKMCKzDiOpKTVxS5CBA/image.jpg%3Fwidth%3D1200%26height%3D600%26coordinates%3D0%252C133%252C0%252C134%22%2C%20%22210x%22%3A%20%22https%3A//rebelmouse.out.com/media-library/eyJ0eXAiOiJKV1QiLCJhbGciOiJIUzI1NiJ9.eyJpbWFnZSI6Imh0dHBzOi8vYXNzZXRzLnJibC5tcy8zMjU4NDIwNy9vcmlnaW4uanBnIiwiZXhwaXJlc19hdCI6MTY3NjE4NzEzNH0.uxvAg3JxOkdPHe--AsnqwSHiqKMCKzDiOpKTVxS5CBA/image.jpg%3Fwidth%3D210%22%2C%20%2235x35%22%3A%20%22https%3A//rebelmouse.out.com/media-library/eyJ0eXAiOiJKV1QiLCJhbGciOiJIUzI1NiJ9.eyJpbWFnZSI6Imh0dHBzOi8vYXNzZXRzLnJibC5tcy8zMjU4NDIwNy9vcmlnaW4uanBnIiwiZXhwaXJlc19hdCI6MTY3NjE4NzEzNH0.uxvAg3JxOkdPHe--AsnqwSHiqKMCKzDiOpKTVxS5CBA/image.jpg%3Fwidth%3D35%26height%3D35%22%2C%20%22600x%22%3A%20%22https%3A//rebelmouse.out.com/media-library/eyJ0eXAiOiJKV1QiLCJhbGciOiJIUzI1NiJ9.eyJpbWFnZSI6Imh0dHBzOi8vYXNzZXRzLnJibC5tcy8zMjU4NDIwNy9vcmlnaW4uanBnIiwiZXhwaXJlc19hdCI6MTY3NjE4NzEzNH0.uxvAg3JxOkdPHe--AsnqwSHiqKMCKzDiOpKTVxS5CBA/image.jpg%3Fwidth%3D600%22%2C%20%221000x750%22%3A%20%22https%3A//rebelmouse.out.com/media-library/eyJ0eXAiOiJKV1QiLCJhbGciOiJIUzI1NiJ9.eyJpbWFnZSI6Imh0dHBzOi8vYXNzZXRzLnJibC5tcy8zMjU4NDIwNy9vcmlnaW4uanBnIiwiZXhwaXJlc19hdCI6MTY3NjE4NzEzNH0.uxvAg3JxOkdPHe--AsnqwSHiqKMCKzDiOpKTVxS5CBA/image.jpg%3Fwidth%3D1000%26height%3D750%26coordinates%3D0%252C100%252C0%252C100%22%2C%20%22600x600%22%3A%20%22https%3A//rebelmouse.out.com/media-library/eyJ0eXAiOiJKV1QiLCJhbGciOiJIUzI1NiJ9.eyJpbWFnZSI6Imh0dHBzOi8vYXNzZXRzLnJibC5tcy8zMjU4NDIwNy9vcmlnaW4uanBnIiwiZXhwaXJlc19hdCI6MTY3NjE4NzEzNH0.uxvAg3JxOkdPHe--AsnqwSHiqKMCKzDiOpKTVxS5CBA/image.jpg%3Fwidth%3D600%26height%3D600%26coordinates%3D0%252C66%252C0%252C67%22%2C%20%221500x2000%22%3A%20%22https%3A//rebelmouse.out.com/media-library/eyJ0eXAiOiJKV1QiLCJhbGciOiJIUzI1NiJ9.eyJpbWFnZSI6Imh0dHBzOi8vYXNzZXRzLnJibC5tcy8zMjU4NDIwNy9vcmlnaW4uanBnIiwiZXhwaXJlc19hdCI6MTY3NjE4NzEzNH0.uxvAg3JxOkdPHe--AsnqwSHiqKMCKzDiOpKTVxS5CBA/image.jpg%3Fwidth%3D1500%26height%3D2000%26coordinates%3D0%252C22%252C0%252C22%22%2C%20%22300x300%22%3A%20%22https%3A//rebelmouse.out.com/media-library/eyJ0eXAiOiJKV1QiLCJhbGciOiJIUzI1NiJ9.eyJpbWFnZSI6Imh0dHBzOi8vYXNzZXRzLnJibC5tcy8zMjU4NDIwNy9vcmlnaW4uanBnIiwiZXhwaXJlc19hdCI6MTY3NjE4NzEzNH0.uxvAg3JxOkdPHe--AsnqwSHiqKMCKzDiOpKTVxS5CBA/image.jpg%3Fwidth%3D300%26height%3D300%26coordinates%3D0%252C66%252C0%252C67%22%2C%20%22300x%22%3A%20%22https%3A//rebelmouse.out.com/media-library/eyJ0eXAiOiJKV1QiLCJhbGciOiJIUzI1NiJ9.eyJpbWFnZSI6Imh0dHBzOi8vYXNzZXRzLnJibC5tcy8zMjU4NDIwNy9vcmlnaW4uanBnIiwiZXhwaXJlc19hdCI6MTY3NjE4NzEzNH0.uxvAg3JxOkdPHe--AsnqwSHiqKMCKzDiOpKTVxS5CBA/image.jpg%3Fwidth%3D300%22%2C%20%22600x200%22%3A%20%22https%3A//rebelmouse.out.com/media-library/eyJ0eXAiOiJKV1QiLCJhbGciOiJIUzI1NiJ9.eyJpbWFnZSI6Imh0dHBzOi8vYXNzZXRzLnJibC5tcy8zMjU4NDIwNy9vcmlnaW4uanBnIiwiZXhwaXJlc19hdCI6MTY3NjE4NzEzNH0.uxvAg3JxOkdPHe--AsnqwSHiqKMCKzDiOpKTVxS5CBA/image.jpg%3Fwidth%3D600%26height%3D200%26coordinates%3D0%252C155%252C0%252C156%22%7D%2C%20%22manual_image_crops%22%3A%20%7B%229x16%22%3A%20%7B%22sizes%22%3A%20%5B%22700x1245%22%5D%2C%20%22top%22%3A%200%2C%20%22height%22%3A%20400%2C%20%22width%22%3A%20225%2C%20%22left%22%3A%2021%7D%2C%20%22600x300%22%3A%20%7B%22sizes%22%3A%20%5B%22600x300%22%5D%2C%20%22top%22%3A%20133%2C%20%22height%22%3A%20133%2C%20%22width%22%3A%20267%2C%20%22left%22%3A%200%7D%2C%20%223x1%22%3A%20%7B%22sizes%22%3A%20%5B%221200x400%22%2C%20%22600x200%22%5D%2C%20%22top%22%3A%20155%2C%20%22height%22%3A%2089%2C%20%22width%22%3A%20267%2C%20%22left%22%3A%200%7D%2C%20%223x2%22%3A%20%7B%22sizes%22%3A%20%5B%221200x800%22%2C%20%22600x400%22%5D%2C%20%22top%22%3A%20111%2C%20%22height%22%3A%20178%2C%20%22width%22%3A%20267%2C%20%22left%22%3A%200%7D%2C%20%221x1%22%3A%20%7B%22sizes%22%3A%20%5B%22600x600%22%2C%20%22300x300%22%5D%2C%20%22top%22%3A%2066%2C%20%22height%22%3A%20267%2C%20%22width%22%3A%20267%2C%20%22left%22%3A%200%7D%2C%20%223x4%22%3A%20%7B%22sizes%22%3A%20%5B%221500x2000%22%2C%20%22750x1000%22%5D%2C%20%22top%22%3A%2022%2C%20%22height%22%3A%20356%2C%20%22width%22%3A%20267%2C%20%22left%22%3A%200%7D%2C%20%2216x9%22%3A%20%7B%22sizes%22%3A%20%5B%221245x700%22%5D%2C%20%22top%22%3A%20125%2C%20%22height%22%3A%20150%2C%20%22width%22%3A%20267%2C%20%22left%22%3A%200%7D%2C%20%224x3%22%3A%20%7B%22sizes%22%3A%20%5B%222000x1500%22%2C%20%221000x750%22%5D%2C%20%22top%22%3A%20100%2C%20%22height%22%3A%20200%2C%20%22width%22%3A%20267%2C%20%22left%22%3A%200%7D%2C%20%222x1%22%3A%20%7B%22sizes%22%3A%20%5B%221200x600%22%2C%20%22600x300%22%5D%2C%20%22top%22%3A%20133%2C%20%22height%22%3A%20133%2C%20%22width%22%3A%20267%2C%20%22left%22%3A%200%7D%7D%7D" caption="" photo_credit=""]
[rebelmouse-image 32584211 expand=1 dam=1 alt="4. Kelly and Yorkie - "Black Mirror"" site_id=25879314 is_animated_gif="true" original_size="1000x400" crop_info="%7B%22image%22%3A%20%22https%3A//assets.rbl.ms/32584211/origin.gif%22%2C%20%22thumbnails%22%3A%20%7B%22origin%22%3A%20%22https%3A//assets.rbl.ms/32584211/origin.gif%22%2C%20%22300x300%22%3A%20%22https%3A//rebelmouse.out.com/media-library/eyJ0eXAiOiJKV1QiLCJhbGciOiJIUzI1NiJ9.eyJpbWFnZSI6Imh0dHBzOi8vYXNzZXRzLnJibC5tcy8zMjU4NDIxMS9vcmlnaW4uZ2lmIiwiZXhwaXJlc19hdCI6MTcxNTQ5ODMxMH0.QOowq1G2Dm6VHRJZauAxrmrOw69970JWWPtxPrxLiRA/image.gif%3Fwidth%3D300%26height%3D300%26coordinates%3D300%252C0%252C300%252C0%22%2C%20%22600x200%22%3A%20%22https%3A//rebelmouse.out.com/media-library/eyJ0eXAiOiJKV1QiLCJhbGciOiJIUzI1NiJ9.eyJpbWFnZSI6Imh0dHBzOi8vYXNzZXRzLnJibC5tcy8zMjU4NDIxMS9vcmlnaW4uZ2lmIiwiZXhwaXJlc19hdCI6MTcxNTQ5ODMxMH0.QOowq1G2Dm6VHRJZauAxrmrOw69970JWWPtxPrxLiRA/image.gif%3Fwidth%3D600%26height%3D200%26coordinates%3D0%252C33%252C0%252C34%22%2C%20%222000x1500%22%3A%20%22https%3A//rebelmouse.out.com/media-library/eyJ0eXAiOiJKV1QiLCJhbGciOiJIUzI1NiJ9.eyJpbWFnZSI6Imh0dHBzOi8vYXNzZXRzLnJibC5tcy8zMjU4NDIxMS9vcmlnaW4uZ2lmIiwiZXhwaXJlc19hdCI6MTcxNTQ5ODMxMH0.QOowq1G2Dm6VHRJZauAxrmrOw69970JWWPtxPrxLiRA/image.gif%3Fwidth%3D2000%26height%3D1500%26coordinates%3D233%252C0%252C233%252C0%22%2C%20%22300x%22%3A%20%22https%3A//rebelmouse.out.com/media-library/eyJ0eXAiOiJKV1QiLCJhbGciOiJIUzI1NiJ9.eyJpbWFnZSI6Imh0dHBzOi8vYXNzZXRzLnJibC5tcy8zMjU4NDIxMS9vcmlnaW4uZ2lmIiwiZXhwaXJlc19hdCI6MTcxNTQ5ODMxMH0.QOowq1G2Dm6VHRJZauAxrmrOw69970JWWPtxPrxLiRA/image.gif%3Fwidth%3D300%22%2C%20%22600x400%22%3A%20%22https%3A//rebelmouse.out.com/media-library/eyJ0eXAiOiJKV1QiLCJhbGciOiJIUzI1NiJ9.eyJpbWFnZSI6Imh0dHBzOi8vYXNzZXRzLnJibC5tcy8zMjU4NDIxMS9vcmlnaW4uZ2lmIiwiZXhwaXJlc19hdCI6MTcxNTQ5ODMxMH0.QOowq1G2Dm6VHRJZauAxrmrOw69970JWWPtxPrxLiRA/image.gif%3Fwidth%3D600%26height%3D400%26coordinates%3D200%252C0%252C200%252C0%22%2C%20%2235x35%22%3A%20%22https%3A//rebelmouse.out.com/media-library/eyJ0eXAiOiJKV1QiLCJhbGciOiJIUzI1NiJ9.eyJpbWFnZSI6Imh0dHBzOi8vYXNzZXRzLnJibC5tcy8zMjU4NDIxMS9vcmlnaW4uZ2lmIiwiZXhwaXJlc19hdCI6MTcxNTQ5ODMxMH0.QOowq1G2Dm6VHRJZauAxrmrOw69970JWWPtxPrxLiRA/image.gif%3Fwidth%3D35%26height%3D35%22%2C%20%221200x400%22%3A%20%22https%3A//rebelmouse.out.com/media-library/eyJ0eXAiOiJKV1QiLCJhbGciOiJIUzI1NiJ9.eyJpbWFnZSI6Imh0dHBzOi8vYXNzZXRzLnJibC5tcy8zMjU4NDIxMS9vcmlnaW4uZ2lmIiwiZXhwaXJlc19hdCI6MTcxNTQ5ODMxMH0.QOowq1G2Dm6VHRJZauAxrmrOw69970JWWPtxPrxLiRA/image.gif%3Fwidth%3D1200%26height%3D400%26coordinates%3D0%252C33%252C0%252C34%22%2C%20%22600x300%22%3A%20%22https%3A//rebelmouse.out.com/media-library/eyJ0eXAiOiJKV1QiLCJhbGciOiJIUzI1NiJ9.eyJpbWFnZSI6Imh0dHBzOi8vYXNzZXRzLnJibC5tcy8zMjU4NDIxMS9vcmlnaW4uZ2lmIiwiZXhwaXJlc19hdCI6MTcxNTQ5ODMxMH0.QOowq1G2Dm6VHRJZauAxrmrOw69970JWWPtxPrxLiRA/image.gif%3Fwidth%3D600%26height%3D300%26coordinates%3D100%252C0%252C100%252C0%22%2C%20%22750x1000%22%3A%20%22https%3A//rebelmouse.out.com/media-library/eyJ0eXAiOiJKV1QiLCJhbGciOiJIUzI1NiJ9.eyJpbWFnZSI6Imh0dHBzOi8vYXNzZXRzLnJibC5tcy8zMjU4NDIxMS9vcmlnaW4uZ2lmIiwiZXhwaXJlc19hdCI6MTcxNTQ5ODMxMH0.QOowq1G2Dm6VHRJZauAxrmrOw69970JWWPtxPrxLiRA/image.gif%3Fwidth%3D750%26height%3D1000%26coordinates%3D350%252C0%252C350%252C0%22%2C%20%221500x2000%22%3A%20%22https%3A//rebelmouse.out.com/media-library/eyJ0eXAiOiJKV1QiLCJhbGciOiJIUzI1NiJ9.eyJpbWFnZSI6Imh0dHBzOi8vYXNzZXRzLnJibC5tcy8zMjU4NDIxMS9vcmlnaW4uZ2lmIiwiZXhwaXJlc19hdCI6MTcxNTQ5ODMxMH0.QOowq1G2Dm6VHRJZauAxrmrOw69970JWWPtxPrxLiRA/image.gif%3Fwidth%3D1500%26height%3D2000%26coordinates%3D350%252C0%252C350%252C0%22%2C%20%221200x800%22%3A%20%22https%3A//rebelmouse.out.com/media-library/eyJ0eXAiOiJKV1QiLCJhbGciOiJIUzI1NiJ9.eyJpbWFnZSI6Imh0dHBzOi8vYXNzZXRzLnJibC5tcy8zMjU4NDIxMS9vcmlnaW4uZ2lmIiwiZXhwaXJlc19hdCI6MTcxNTQ5ODMxMH0.QOowq1G2Dm6VHRJZauAxrmrOw69970JWWPtxPrxLiRA/image.gif%3Fwidth%3D1200%26height%3D800%26coordinates%3D200%252C0%252C200%252C0%22%2C%20%221245x700%22%3A%20%22https%3A//rebelmouse.out.com/media-library/eyJ0eXAiOiJKV1QiLCJhbGciOiJIUzI1NiJ9.eyJpbWFnZSI6Imh0dHBzOi8vYXNzZXRzLnJibC5tcy8zMjU4NDIxMS9vcmlnaW4uZ2lmIiwiZXhwaXJlc19hdCI6MTcxNTQ5ODMxMH0.QOowq1G2Dm6VHRJZauAxrmrOw69970JWWPtxPrxLiRA/image.gif%3Fwidth%3D1245%26height%3D700%26coordinates%3D144%252C0%252C144%252C0%22%2C%20%22600x600%22%3A%20%22https%3A//rebelmouse.out.com/media-library/eyJ0eXAiOiJKV1QiLCJhbGciOiJIUzI1NiJ9.eyJpbWFnZSI6Imh0dHBzOi8vYXNzZXRzLnJibC5tcy8zMjU4NDIxMS9vcmlnaW4uZ2lmIiwiZXhwaXJlc19hdCI6MTcxNTQ5ODMxMH0.QOowq1G2Dm6VHRJZauAxrmrOw69970JWWPtxPrxLiRA/image.gif%3Fwidth%3D600%26height%3D600%26coordinates%3D300%252C0%252C300%252C0%22%2C%20%22210x%22%3A%20%22https%3A//rebelmouse.out.com/media-library/eyJ0eXAiOiJKV1QiLCJhbGciOiJIUzI1NiJ9.eyJpbWFnZSI6Imh0dHBzOi8vYXNzZXRzLnJibC5tcy8zMjU4NDIxMS9vcmlnaW4uZ2lmIiwiZXhwaXJlc19hdCI6MTcxNTQ5ODMxMH0.QOowq1G2Dm6VHRJZauAxrmrOw69970JWWPtxPrxLiRA/image.gif%3Fwidth%3D210%22%2C%20%22600x%22%3A%20%22https%3A//rebelmouse.out.com/media-library/eyJ0eXAiOiJKV1QiLCJhbGciOiJIUzI1NiJ9.eyJpbWFnZSI6Imh0dHBzOi8vYXNzZXRzLnJibC5tcy8zMjU4NDIxMS9vcmlnaW4uZ2lmIiwiZXhwaXJlc19hdCI6MTcxNTQ5ODMxMH0.QOowq1G2Dm6VHRJZauAxrmrOw69970JWWPtxPrxLiRA/image.gif%3Fwidth%3D600%22%2C%20%221000x750%22%3A%20%22https%3A//rebelmouse.out.com/media-library/eyJ0eXAiOiJKV1QiLCJhbGciOiJIUzI1NiJ9.eyJpbWFnZSI6Imh0dHBzOi8vYXNzZXRzLnJibC5tcy8zMjU4NDIxMS9vcmlnaW4uZ2lmIiwiZXhwaXJlc19hdCI6MTcxNTQ5ODMxMH0.QOowq1G2Dm6VHRJZauAxrmrOw69970JWWPtxPrxLiRA/image.gif%3Fwidth%3D1000%26height%3D750%26coordinates%3D233%252C0%252C233%252C0%22%2C%20%22980x%22%3A%20%22https%3A//rebelmouse.out.com/media-library/eyJ0eXAiOiJKV1QiLCJhbGciOiJIUzI1NiJ9.eyJpbWFnZSI6Imh0dHBzOi8vYXNzZXRzLnJibC5tcy8zMjU4NDIxMS9vcmlnaW4uZ2lmIiwiZXhwaXJlc19hdCI6MTcxNTQ5ODMxMH0.QOowq1G2Dm6VHRJZauAxrmrOw69970JWWPtxPrxLiRA/image.gif%3Fwidth%3D980%22%2C%20%22700x1245%22%3A%20%22https%3A//rebelmouse.out.com/media-library/eyJ0eXAiOiJKV1QiLCJhbGciOiJIUzI1NiJ9.eyJpbWFnZSI6Imh0dHBzOi8vYXNzZXRzLnJibC5tcy8zMjU4NDIxMS9vcmlnaW4uZ2lmIiwiZXhwaXJlc19hdCI6MTcxNTQ5ODMxMH0.QOowq1G2Dm6VHRJZauAxrmrOw69970JWWPtxPrxLiRA/image.gif%3Fwidth%3D700%26height%3D1245%26coordinates%3D387%252C0%252C388%252C0%22%2C%20%221200x600%22%3A%20%22https%3A//rebelmouse.out.com/media-library/eyJ0eXAiOiJKV1QiLCJhbGciOiJIUzI1NiJ9.eyJpbWFnZSI6Imh0dHBzOi8vYXNzZXRzLnJibC5tcy8zMjU4NDIxMS9vcmlnaW4uZ2lmIiwiZXhwaXJlc19hdCI6MTcxNTQ5ODMxMH0.QOowq1G2Dm6VHRJZauAxrmrOw69970JWWPtxPrxLiRA/image.gif%3Fwidth%3D1200%26height%3D600%26coordinates%3D100%252C0%252C100%252C0%22%7D%2C%20%22manual_image_crops%22%3A%20%7B%229x16%22%3A%20%7B%22sizes%22%3A%20%5B%22700x1245%22%5D%2C%20%22top%22%3A%200%2C%20%22height%22%3A%20400%2C%20%22width%22%3A%20225%2C%20%22left%22%3A%20387%7D%2C%20%22600x300%22%3A%20%7B%22sizes%22%3A%20%5B%22600x300%22%5D%2C%20%22top%22%3A%200%2C%20%22height%22%3A%20400%2C%20%22width%22%3A%20800%2C%20%22left%22%3A%20100%7D%2C%20%223x1%22%3A%20%7B%22sizes%22%3A%20%5B%221200x400%22%2C%20%22600x200%22%5D%2C%20%22top%22%3A%2033%2C%20%22height%22%3A%20333%2C%20%22width%22%3A%201000%2C%20%22left%22%3A%200%7D%2C%20%223x2%22%3A%20%7B%22sizes%22%3A%20%5B%221200x800%22%2C%20%22600x400%22%5D%2C%20%22top%22%3A%200%2C%20%22height%22%3A%20400%2C%20%22width%22%3A%20600%2C%20%22left%22%3A%20200%7D%2C%20%221x1%22%3A%20%7B%22sizes%22%3A%20%5B%22600x600%22%2C%20%22300x300%22%5D%2C%20%22top%22%3A%200%2C%20%22height%22%3A%20400%2C%20%22width%22%3A%20400%2C%20%22left%22%3A%20300%7D%2C%20%223x4%22%3A%20%7B%22sizes%22%3A%20%5B%221500x2000%22%2C%20%22750x1000%22%5D%2C%20%22top%22%3A%200%2C%20%22height%22%3A%20400%2C%20%22width%22%3A%20300%2C%20%22left%22%3A%20350%7D%2C%20%2216x9%22%3A%20%7B%22sizes%22%3A%20%5B%221245x700%22%5D%2C%20%22top%22%3A%200%2C%20%22height%22%3A%20400%2C%20%22width%22%3A%20712%2C%20%22left%22%3A%20144%7D%2C%20%224x3%22%3A%20%7B%22sizes%22%3A%20%5B%222000x1500%22%2C%20%221000x750%22%5D%2C%20%22top%22%3A%200%2C%20%22height%22%3A%20400%2C%20%22width%22%3A%20534%2C%20%22left%22%3A%20233%7D%2C%20%222x1%22%3A%20%7B%22sizes%22%3A%20%5B%221200x600%22%2C%20%22600x300%22%5D%2C%20%22top%22%3A%200%2C%20%22height%22%3A%20400%2C%20%22width%22%3A%20800%2C%20%22left%22%3A%20100%7D%7D%7D" caption="" photo_credit=""]
[rebelmouse-image 32584213 expand=1 dam=1 alt="6. Maura - "Transparent"" site_id=25879314 is_animated_gif="true" original_size="800x400" crop_info="%7B%22image%22%3A%20%22https%3A//assets.rbl.ms/32584213/origin.gif%22%2C%20%22thumbnails%22%3A%20%7B%22origin%22%3A%20%22https%3A//assets.rbl.ms/32584213/origin.gif%22%2C%20%22980x%22%3A%20%22https%3A//rebelmouse.out.com/media-library/eyJ0eXAiOiJKV1QiLCJhbGciOiJIUzI1NiJ9.eyJpbWFnZSI6Imh0dHBzOi8vYXNzZXRzLnJibC5tcy8zMjU4NDIxMy9vcmlnaW4uZ2lmIiwiZXhwaXJlc19hdCI6MTY5NDM4MDc2MX0.c5CyZDtHcyzNgTlaimHTi50Xjba9eNU4u62yiGFr7RI/image.gif%3Fwidth%3D980%22%2C%20%22600x%22%3A%20%22https%3A//rebelmouse.out.com/media-library/eyJ0eXAiOiJKV1QiLCJhbGciOiJIUzI1NiJ9.eyJpbWFnZSI6Imh0dHBzOi8vYXNzZXRzLnJibC5tcy8zMjU4NDIxMy9vcmlnaW4uZ2lmIiwiZXhwaXJlc19hdCI6MTY5NDM4MDc2MX0.c5CyZDtHcyzNgTlaimHTi50Xjba9eNU4u62yiGFr7RI/image.gif%3Fwidth%3D600%22%2C%20%22210x%22%3A%20%22https%3A//rebelmouse.out.com/media-library/eyJ0eXAiOiJKV1QiLCJhbGciOiJIUzI1NiJ9.eyJpbWFnZSI6Imh0dHBzOi8vYXNzZXRzLnJibC5tcy8zMjU4NDIxMy9vcmlnaW4uZ2lmIiwiZXhwaXJlc19hdCI6MTY5NDM4MDc2MX0.c5CyZDtHcyzNgTlaimHTi50Xjba9eNU4u62yiGFr7RI/image.gif%3Fwidth%3D210%22%2C%20%221000x750%22%3A%20%22https%3A//rebelmouse.out.com/media-library/eyJ0eXAiOiJKV1QiLCJhbGciOiJIUzI1NiJ9.eyJpbWFnZSI6Imh0dHBzOi8vYXNzZXRzLnJibC5tcy8zMjU4NDIxMy9vcmlnaW4uZ2lmIiwiZXhwaXJlc19hdCI6MTY5NDM4MDc2MX0.c5CyZDtHcyzNgTlaimHTi50Xjba9eNU4u62yiGFr7RI/image.gif%3Fwidth%3D1000%26height%3D750%26coordinates%3D133%252C0%252C133%252C0%22%2C%20%22600x200%22%3A%20%22https%3A//rebelmouse.out.com/media-library/eyJ0eXAiOiJKV1QiLCJhbGciOiJIUzI1NiJ9.eyJpbWFnZSI6Imh0dHBzOi8vYXNzZXRzLnJibC5tcy8zMjU4NDIxMy9vcmlnaW4uZ2lmIiwiZXhwaXJlc19hdCI6MTY5NDM4MDc2MX0.c5CyZDtHcyzNgTlaimHTi50Xjba9eNU4u62yiGFr7RI/image.gif%3Fwidth%3D600%26height%3D200%26coordinates%3D0%252C67%252C0%252C67%22%2C%20%221245x700%22%3A%20%22https%3A//rebelmouse.out.com/media-library/eyJ0eXAiOiJKV1QiLCJhbGciOiJIUzI1NiJ9.eyJpbWFnZSI6Imh0dHBzOi8vYXNzZXRzLnJibC5tcy8zMjU4NDIxMy9vcmlnaW4uZ2lmIiwiZXhwaXJlc19hdCI6MTY5NDM4MDc2MX0.c5CyZDtHcyzNgTlaimHTi50Xjba9eNU4u62yiGFr7RI/image.gif%3Fwidth%3D1245%26height%3D700%26coordinates%3D44%252C0%252C44%252C0%22%2C%20%222000x1500%22%3A%20%22https%3A//rebelmouse.out.com/media-library/eyJ0eXAiOiJKV1QiLCJhbGciOiJIUzI1NiJ9.eyJpbWFnZSI6Imh0dHBzOi8vYXNzZXRzLnJibC5tcy8zMjU4NDIxMy9vcmlnaW4uZ2lmIiwiZXhwaXJlc19hdCI6MTY5NDM4MDc2MX0.c5CyZDtHcyzNgTlaimHTi50Xjba9eNU4u62yiGFr7RI/image.gif%3Fwidth%3D2000%26height%3D1500%26coordinates%3D133%252C0%252C133%252C0%22%2C%20%221200x600%22%3A%20%22https%3A//rebelmouse.out.com/media-library/eyJ0eXAiOiJKV1QiLCJhbGciOiJIUzI1NiJ9.eyJpbWFnZSI6Imh0dHBzOi8vYXNzZXRzLnJibC5tcy8zMjU4NDIxMy9vcmlnaW4uZ2lmIiwiZXhwaXJlc19hdCI6MTY5NDM4MDc2MX0.c5CyZDtHcyzNgTlaimHTi50Xjba9eNU4u62yiGFr7RI/image.gif%3Fwidth%3D1200%26height%3D600%26coordinates%3D0%252C0%252C0%252C0%22%2C%20%2235x35%22%3A%20%22https%3A//rebelmouse.out.com/media-library/eyJ0eXAiOiJKV1QiLCJhbGciOiJIUzI1NiJ9.eyJpbWFnZSI6Imh0dHBzOi8vYXNzZXRzLnJibC5tcy8zMjU4NDIxMy9vcmlnaW4uZ2lmIiwiZXhwaXJlc19hdCI6MTY5NDM4MDc2MX0.c5CyZDtHcyzNgTlaimHTi50Xjba9eNU4u62yiGFr7RI/image.gif%3Fwidth%3D35%26height%3D35%22%2C%20%221200x800%22%3A%20%22https%3A//rebelmouse.out.com/media-library/eyJ0eXAiOiJKV1QiLCJhbGciOiJIUzI1NiJ9.eyJpbWFnZSI6Imh0dHBzOi8vYXNzZXRzLnJibC5tcy8zMjU4NDIxMy9vcmlnaW4uZ2lmIiwiZXhwaXJlc19hdCI6MTY5NDM4MDc2MX0.c5CyZDtHcyzNgTlaimHTi50Xjba9eNU4u62yiGFr7RI/image.gif%3Fwidth%3D1200%26height%3D800%26coordinates%3D100%252C0%252C100%252C0%22%2C%20%22600x400%22%3A%20%22https%3A//rebelmouse.out.com/media-library/eyJ0eXAiOiJKV1QiLCJhbGciOiJIUzI1NiJ9.eyJpbWFnZSI6Imh0dHBzOi8vYXNzZXRzLnJibC5tcy8zMjU4NDIxMy9vcmlnaW4uZ2lmIiwiZXhwaXJlc19hdCI6MTY5NDM4MDc2MX0.c5CyZDtHcyzNgTlaimHTi50Xjba9eNU4u62yiGFr7RI/image.gif%3Fwidth%3D600%26height%3D400%26coordinates%3D100%252C0%252C100%252C0%22%2C%20%22600x600%22%3A%20%22https%3A//rebelmouse.out.com/media-library/eyJ0eXAiOiJKV1QiLCJhbGciOiJIUzI1NiJ9.eyJpbWFnZSI6Imh0dHBzOi8vYXNzZXRzLnJibC5tcy8zMjU4NDIxMy9vcmlnaW4uZ2lmIiwiZXhwaXJlc19hdCI6MTY5NDM4MDc2MX0.c5CyZDtHcyzNgTlaimHTi50Xjba9eNU4u62yiGFr7RI/image.gif%3Fwidth%3D600%26height%3D600%26coordinates%3D200%252C0%252C200%252C0%22%2C%20%22750x1000%22%3A%20%22https%3A//rebelmouse.out.com/media-library/eyJ0eXAiOiJKV1QiLCJhbGciOiJIUzI1NiJ9.eyJpbWFnZSI6Imh0dHBzOi8vYXNzZXRzLnJibC5tcy8zMjU4NDIxMy9vcmlnaW4uZ2lmIiwiZXhwaXJlc19hdCI6MTY5NDM4MDc2MX0.c5CyZDtHcyzNgTlaimHTi50Xjba9eNU4u62yiGFr7RI/image.gif%3Fwidth%3D750%26height%3D1000%26coordinates%3D250%252C0%252C250%252C0%22%2C%20%22600x300%22%3A%20%22https%3A//rebelmouse.out.com/media-library/eyJ0eXAiOiJKV1QiLCJhbGciOiJIUzI1NiJ9.eyJpbWFnZSI6Imh0dHBzOi8vYXNzZXRzLnJibC5tcy8zMjU4NDIxMy9vcmlnaW4uZ2lmIiwiZXhwaXJlc19hdCI6MTY5NDM4MDc2MX0.c5CyZDtHcyzNgTlaimHTi50Xjba9eNU4u62yiGFr7RI/image.gif%3Fwidth%3D600%26height%3D300%26coordinates%3D0%252C0%252C0%252C0%22%2C%20%22300x%22%3A%20%22https%3A//rebelmouse.out.com/media-library/eyJ0eXAiOiJKV1QiLCJhbGciOiJIUzI1NiJ9.eyJpbWFnZSI6Imh0dHBzOi8vYXNzZXRzLnJibC5tcy8zMjU4NDIxMy9vcmlnaW4uZ2lmIiwiZXhwaXJlc19hdCI6MTY5NDM4MDc2MX0.c5CyZDtHcyzNgTlaimHTi50Xjba9eNU4u62yiGFr7RI/image.gif%3Fwidth%3D300%22%2C%20%221500x2000%22%3A%20%22https%3A//rebelmouse.out.com/media-library/eyJ0eXAiOiJKV1QiLCJhbGciOiJIUzI1NiJ9.eyJpbWFnZSI6Imh0dHBzOi8vYXNzZXRzLnJibC5tcy8zMjU4NDIxMy9vcmlnaW4uZ2lmIiwiZXhwaXJlc19hdCI6MTY5NDM4MDc2MX0.c5CyZDtHcyzNgTlaimHTi50Xjba9eNU4u62yiGFr7RI/image.gif%3Fwidth%3D1500%26height%3D2000%26coordinates%3D250%252C0%252C250%252C0%22%2C%20%22700x1245%22%3A%20%22https%3A//rebelmouse.out.com/media-library/eyJ0eXAiOiJKV1QiLCJhbGciOiJIUzI1NiJ9.eyJpbWFnZSI6Imh0dHBzOi8vYXNzZXRzLnJibC5tcy8zMjU4NDIxMy9vcmlnaW4uZ2lmIiwiZXhwaXJlc19hdCI6MTY5NDM4MDc2MX0.c5CyZDtHcyzNgTlaimHTi50Xjba9eNU4u62yiGFr7RI/image.gif%3Fwidth%3D700%26height%3D1245%26coordinates%3D287%252C0%252C288%252C0%22%2C%20%221200x400%22%3A%20%22https%3A//rebelmouse.out.com/media-library/eyJ0eXAiOiJKV1QiLCJhbGciOiJIUzI1NiJ9.eyJpbWFnZSI6Imh0dHBzOi8vYXNzZXRzLnJibC5tcy8zMjU4NDIxMy9vcmlnaW4uZ2lmIiwiZXhwaXJlc19hdCI6MTY5NDM4MDc2MX0.c5CyZDtHcyzNgTlaimHTi50Xjba9eNU4u62yiGFr7RI/image.gif%3Fwidth%3D1200%26height%3D400%26coordinates%3D0%252C67%252C0%252C67%22%2C%20%22300x300%22%3A%20%22https%3A//rebelmouse.out.com/media-library/eyJ0eXAiOiJKV1QiLCJhbGciOiJIUzI1NiJ9.eyJpbWFnZSI6Imh0dHBzOi8vYXNzZXRzLnJibC5tcy8zMjU4NDIxMy9vcmlnaW4uZ2lmIiwiZXhwaXJlc19hdCI6MTY5NDM4MDc2MX0.c5CyZDtHcyzNgTlaimHTi50Xjba9eNU4u62yiGFr7RI/image.gif%3Fwidth%3D300%26height%3D300%26coordinates%3D200%252C0%252C200%252C0%22%7D%2C%20%22manual_image_crops%22%3A%20%7B%229x16%22%3A%20%7B%22sizes%22%3A%20%5B%22700x1245%22%5D%2C%20%22top%22%3A%200%2C%20%22height%22%3A%20400%2C%20%22width%22%3A%20225%2C%20%22left%22%3A%20287%7D%2C%20%22600x300%22%3A%20%7B%22sizes%22%3A%20%5B%22600x300%22%5D%2C%20%22top%22%3A%200%2C%20%22height%22%3A%20400%2C%20%22width%22%3A%20800%2C%20%22left%22%3A%200%7D%2C%20%223x1%22%3A%20%7B%22sizes%22%3A%20%5B%221200x400%22%2C%20%22600x200%22%5D%2C%20%22top%22%3A%2067%2C%20%22height%22%3A%20266%2C%20%22width%22%3A%20800%2C%20%22left%22%3A%200%7D%2C%20%223x2%22%3A%20%7B%22sizes%22%3A%20%5B%221200x800%22%2C%20%22600x400%22%5D%2C%20%22top%22%3A%200%2C%20%22height%22%3A%20400%2C%20%22width%22%3A%20600%2C%20%22left%22%3A%20100%7D%2C%20%221x1%22%3A%20%7B%22sizes%22%3A%20%5B%22600x600%22%2C%20%22300x300%22%5D%2C%20%22top%22%3A%200%2C%20%22height%22%3A%20400%2C%20%22width%22%3A%20400%2C%20%22left%22%3A%20200%7D%2C%20%223x4%22%3A%20%7B%22sizes%22%3A%20%5B%221500x2000%22%2C%20%22750x1000%22%5D%2C%20%22top%22%3A%200%2C%20%22height%22%3A%20400%2C%20%22width%22%3A%20300%2C%20%22left%22%3A%20250%7D%2C%20%2216x9%22%3A%20%7B%22sizes%22%3A%20%5B%221245x700%22%5D%2C%20%22top%22%3A%200%2C%20%22height%22%3A%20400%2C%20%22width%22%3A%20712%2C%20%22left%22%3A%2044%7D%2C%20%224x3%22%3A%20%7B%22sizes%22%3A%20%5B%222000x1500%22%2C%20%221000x750%22%5D%2C%20%22top%22%3A%200%2C%20%22height%22%3A%20400%2C%20%22width%22%3A%20534%2C%20%22left%22%3A%20133%7D%2C%20%222x1%22%3A%20%7B%22sizes%22%3A%20%5B%221200x600%22%2C%20%22600x300%22%5D%2C%20%22top%22%3A%200%2C%20%22height%22%3A%20400%2C%20%22width%22%3A%20800%2C%20%22left%22%3A%200%7D%7D%7D" caption="" photo_credit=""]
[rebelmouse-image 32584214 expand=1 dam=1 alt="7. Patrick, Dom, and Agustín - "Looking: The Movie"" site_id=25879314 is_animated_gif="true" original_size="719x400" crop_info="%7B%22image%22%3A%20%22https%3A//assets.rbl.ms/32584214/origin.gif%22%2C%20%22thumbnails%22%3A%20%7B%22origin%22%3A%20%22https%3A//assets.rbl.ms/32584214/origin.gif%22%2C%20%221200x400%22%3A%20%22https%3A//rebelmouse.out.com/media-library/eyJ0eXAiOiJKV1QiLCJhbGciOiJIUzI1NiJ9.eyJpbWFnZSI6Imh0dHBzOi8vYXNzZXRzLnJibC5tcy8zMjU4NDIxNC9vcmlnaW4uZ2lmIiwiZXhwaXJlc19hdCI6MTcwMDE4NDE1MH0.5PiXtlp4imfQfnyF8CAsBXGDDBG6mv7tq7O5abXJeyw/image.gif%3Fwidth%3D1200%26height%3D400%26coordinates%3D0%252C80%252C0%252C81%22%2C%20%2235x35%22%3A%20%22https%3A//rebelmouse.out.com/media-library/eyJ0eXAiOiJKV1QiLCJhbGciOiJIUzI1NiJ9.eyJpbWFnZSI6Imh0dHBzOi8vYXNzZXRzLnJibC5tcy8zMjU4NDIxNC9vcmlnaW4uZ2lmIiwiZXhwaXJlc19hdCI6MTcwMDE4NDE1MH0.5PiXtlp4imfQfnyF8CAsBXGDDBG6mv7tq7O5abXJeyw/image.gif%3Fwidth%3D35%26height%3D35%22%2C%20%221200x800%22%3A%20%22https%3A//rebelmouse.out.com/media-library/eyJ0eXAiOiJKV1QiLCJhbGciOiJIUzI1NiJ9.eyJpbWFnZSI6Imh0dHBzOi8vYXNzZXRzLnJibC5tcy8zMjU4NDIxNC9vcmlnaW4uZ2lmIiwiZXhwaXJlc19hdCI6MTcwMDE4NDE1MH0.5PiXtlp4imfQfnyF8CAsBXGDDBG6mv7tq7O5abXJeyw/image.gif%3Fwidth%3D1200%26height%3D800%26coordinates%3D59%252C0%252C60%252C0%22%2C%20%22600x300%22%3A%20%22https%3A//rebelmouse.out.com/media-library/eyJ0eXAiOiJKV1QiLCJhbGciOiJIUzI1NiJ9.eyJpbWFnZSI6Imh0dHBzOi8vYXNzZXRzLnJibC5tcy8zMjU4NDIxNC9vcmlnaW4uZ2lmIiwiZXhwaXJlc19hdCI6MTcwMDE4NDE1MH0.5PiXtlp4imfQfnyF8CAsBXGDDBG6mv7tq7O5abXJeyw/image.gif%3Fwidth%3D600%26height%3D300%26coordinates%3D0%252C20%252C0%252C21%22%2C%20%22600x400%22%3A%20%22https%3A//rebelmouse.out.com/media-library/eyJ0eXAiOiJKV1QiLCJhbGciOiJIUzI1NiJ9.eyJpbWFnZSI6Imh0dHBzOi8vYXNzZXRzLnJibC5tcy8zMjU4NDIxNC9vcmlnaW4uZ2lmIiwiZXhwaXJlc19hdCI6MTcwMDE4NDE1MH0.5PiXtlp4imfQfnyF8CAsBXGDDBG6mv7tq7O5abXJeyw/image.gif%3Fwidth%3D600%26height%3D400%26coordinates%3D59%252C0%252C60%252C0%22%2C%20%22300x300%22%3A%20%22https%3A//rebelmouse.out.com/media-library/eyJ0eXAiOiJKV1QiLCJhbGciOiJIUzI1NiJ9.eyJpbWFnZSI6Imh0dHBzOi8vYXNzZXRzLnJibC5tcy8zMjU4NDIxNC9vcmlnaW4uZ2lmIiwiZXhwaXJlc19hdCI6MTcwMDE4NDE1MH0.5PiXtlp4imfQfnyF8CAsBXGDDBG6mv7tq7O5abXJeyw/image.gif%3Fwidth%3D300%26height%3D300%26coordinates%3D159%252C0%252C160%252C0%22%2C%20%22750x1000%22%3A%20%22https%3A//rebelmouse.out.com/media-library/eyJ0eXAiOiJKV1QiLCJhbGciOiJIUzI1NiJ9.eyJpbWFnZSI6Imh0dHBzOi8vYXNzZXRzLnJibC5tcy8zMjU4NDIxNC9vcmlnaW4uZ2lmIiwiZXhwaXJlc19hdCI6MTcwMDE4NDE1MH0.5PiXtlp4imfQfnyF8CAsBXGDDBG6mv7tq7O5abXJeyw/image.gif%3Fwidth%3D750%26height%3D1000%26coordinates%3D209%252C0%252C210%252C0%22%2C%20%22600x600%22%3A%20%22https%3A//rebelmouse.out.com/media-library/eyJ0eXAiOiJKV1QiLCJhbGciOiJIUzI1NiJ9.eyJpbWFnZSI6Imh0dHBzOi8vYXNzZXRzLnJibC5tcy8zMjU4NDIxNC9vcmlnaW4uZ2lmIiwiZXhwaXJlc19hdCI6MTcwMDE4NDE1MH0.5PiXtlp4imfQfnyF8CAsBXGDDBG6mv7tq7O5abXJeyw/image.gif%3Fwidth%3D600%26height%3D600%26coordinates%3D159%252C0%252C160%252C0%22%2C%20%22980x%22%3A%20%22https%3A//rebelmouse.out.com/media-library/eyJ0eXAiOiJKV1QiLCJhbGciOiJIUzI1NiJ9.eyJpbWFnZSI6Imh0dHBzOi8vYXNzZXRzLnJibC5tcy8zMjU4NDIxNC9vcmlnaW4uZ2lmIiwiZXhwaXJlc19hdCI6MTcwMDE4NDE1MH0.5PiXtlp4imfQfnyF8CAsBXGDDBG6mv7tq7O5abXJeyw/image.gif%3Fwidth%3D980%22%2C%20%221200x600%22%3A%20%22https%3A//rebelmouse.out.com/media-library/eyJ0eXAiOiJKV1QiLCJhbGciOiJIUzI1NiJ9.eyJpbWFnZSI6Imh0dHBzOi8vYXNzZXRzLnJibC5tcy8zMjU4NDIxNC9vcmlnaW4uZ2lmIiwiZXhwaXJlc19hdCI6MTcwMDE4NDE1MH0.5PiXtlp4imfQfnyF8CAsBXGDDBG6mv7tq7O5abXJeyw/image.gif%3Fwidth%3D1200%26height%3D600%26coordinates%3D0%252C20%252C0%252C21%22%2C%20%221500x2000%22%3A%20%22https%3A//rebelmouse.out.com/media-library/eyJ0eXAiOiJKV1QiLCJhbGciOiJIUzI1NiJ9.eyJpbWFnZSI6Imh0dHBzOi8vYXNzZXRzLnJibC5tcy8zMjU4NDIxNC9vcmlnaW4uZ2lmIiwiZXhwaXJlc19hdCI6MTcwMDE4NDE1MH0.5PiXtlp4imfQfnyF8CAsBXGDDBG6mv7tq7O5abXJeyw/image.gif%3Fwidth%3D1500%26height%3D2000%26coordinates%3D209%252C0%252C210%252C0%22%2C%20%22700x1245%22%3A%20%22https%3A//rebelmouse.out.com/media-library/eyJ0eXAiOiJKV1QiLCJhbGciOiJIUzI1NiJ9.eyJpbWFnZSI6Imh0dHBzOi8vYXNzZXRzLnJibC5tcy8zMjU4NDIxNC9vcmlnaW4uZ2lmIiwiZXhwaXJlc19hdCI6MTcwMDE4NDE1MH0.5PiXtlp4imfQfnyF8CAsBXGDDBG6mv7tq7O5abXJeyw/image.gif%3Fwidth%3D700%26height%3D1245%26coordinates%3D247%252C0%252C247%252C0%22%2C%20%22210x%22%3A%20%22https%3A//rebelmouse.out.com/media-library/eyJ0eXAiOiJKV1QiLCJhbGciOiJIUzI1NiJ9.eyJpbWFnZSI6Imh0dHBzOi8vYXNzZXRzLnJibC5tcy8zMjU4NDIxNC9vcmlnaW4uZ2lmIiwiZXhwaXJlc19hdCI6MTcwMDE4NDE1MH0.5PiXtlp4imfQfnyF8CAsBXGDDBG6mv7tq7O5abXJeyw/image.gif%3Fwidth%3D210%22%2C%20%22300x%22%3A%20%22https%3A//rebelmouse.out.com/media-library/eyJ0eXAiOiJKV1QiLCJhbGciOiJIUzI1NiJ9.eyJpbWFnZSI6Imh0dHBzOi8vYXNzZXRzLnJibC5tcy8zMjU4NDIxNC9vcmlnaW4uZ2lmIiwiZXhwaXJlc19hdCI6MTcwMDE4NDE1MH0.5PiXtlp4imfQfnyF8CAsBXGDDBG6mv7tq7O5abXJeyw/image.gif%3Fwidth%3D300%22%2C%20%22600x200%22%3A%20%22https%3A//rebelmouse.out.com/media-library/eyJ0eXAiOiJKV1QiLCJhbGciOiJIUzI1NiJ9.eyJpbWFnZSI6Imh0dHBzOi8vYXNzZXRzLnJibC5tcy8zMjU4NDIxNC9vcmlnaW4uZ2lmIiwiZXhwaXJlc19hdCI6MTcwMDE4NDE1MH0.5PiXtlp4imfQfnyF8CAsBXGDDBG6mv7tq7O5abXJeyw/image.gif%3Fwidth%3D600%26height%3D200%26coordinates%3D0%252C80%252C0%252C81%22%2C%20%221245x700%22%3A%20%22https%3A//rebelmouse.out.com/media-library/eyJ0eXAiOiJKV1QiLCJhbGciOiJIUzI1NiJ9.eyJpbWFnZSI6Imh0dHBzOi8vYXNzZXRzLnJibC5tcy8zMjU4NDIxNC9vcmlnaW4uZ2lmIiwiZXhwaXJlc19hdCI6MTcwMDE4NDE1MH0.5PiXtlp4imfQfnyF8CAsBXGDDBG6mv7tq7O5abXJeyw/image.gif%3Fwidth%3D1245%26height%3D700%26coordinates%3D3%252C0%252C4%252C0%22%2C%20%222000x1500%22%3A%20%22https%3A//rebelmouse.out.com/media-library/eyJ0eXAiOiJKV1QiLCJhbGciOiJIUzI1NiJ9.eyJpbWFnZSI6Imh0dHBzOi8vYXNzZXRzLnJibC5tcy8zMjU4NDIxNC9vcmlnaW4uZ2lmIiwiZXhwaXJlc19hdCI6MTcwMDE4NDE1MH0.5PiXtlp4imfQfnyF8CAsBXGDDBG6mv7tq7O5abXJeyw/image.gif%3Fwidth%3D2000%26height%3D1500%26coordinates%3D92%252C0%252C93%252C0%22%2C%20%221000x750%22%3A%20%22https%3A//rebelmouse.out.com/media-library/eyJ0eXAiOiJKV1QiLCJhbGciOiJIUzI1NiJ9.eyJpbWFnZSI6Imh0dHBzOi8vYXNzZXRzLnJibC5tcy8zMjU4NDIxNC9vcmlnaW4uZ2lmIiwiZXhwaXJlc19hdCI6MTcwMDE4NDE1MH0.5PiXtlp4imfQfnyF8CAsBXGDDBG6mv7tq7O5abXJeyw/image.gif%3Fwidth%3D1000%26height%3D750%26coordinates%3D92%252C0%252C93%252C0%22%2C%20%22600x%22%3A%20%22https%3A//rebelmouse.out.com/media-library/eyJ0eXAiOiJKV1QiLCJhbGciOiJIUzI1NiJ9.eyJpbWFnZSI6Imh0dHBzOi8vYXNzZXRzLnJibC5tcy8zMjU4NDIxNC9vcmlnaW4uZ2lmIiwiZXhwaXJlc19hdCI6MTcwMDE4NDE1MH0.5PiXtlp4imfQfnyF8CAsBXGDDBG6mv7tq7O5abXJeyw/image.gif%3Fwidth%3D600%22%7D%2C%20%22manual_image_crops%22%3A%20%7B%229x16%22%3A%20%7B%22sizes%22%3A%20%5B%22700x1245%22%5D%2C%20%22top%22%3A%200%2C%20%22height%22%3A%20400%2C%20%22width%22%3A%20225%2C%20%22left%22%3A%20247%7D%2C%20%22600x300%22%3A%20%7B%22sizes%22%3A%20%5B%22600x300%22%5D%2C%20%22top%22%3A%2020%2C%20%22height%22%3A%20359%2C%20%22width%22%3A%20719%2C%20%22left%22%3A%200%7D%2C%20%223x1%22%3A%20%7B%22sizes%22%3A%20%5B%221200x400%22%2C%20%22600x200%22%5D%2C%20%22top%22%3A%2080%2C%20%22height%22%3A%20239%2C%20%22width%22%3A%20719%2C%20%22left%22%3A%200%7D%2C%20%223x2%22%3A%20%7B%22sizes%22%3A%20%5B%221200x800%22%2C%20%22600x400%22%5D%2C%20%22top%22%3A%200%2C%20%22height%22%3A%20400%2C%20%22width%22%3A%20600%2C%20%22left%22%3A%2059%7D%2C%20%221x1%22%3A%20%7B%22sizes%22%3A%20%5B%22600x600%22%2C%20%22300x300%22%5D%2C%20%22top%22%3A%200%2C%20%22height%22%3A%20400%2C%20%22width%22%3A%20400%2C%20%22left%22%3A%20159%7D%2C%20%223x4%22%3A%20%7B%22sizes%22%3A%20%5B%221500x2000%22%2C%20%22750x1000%22%5D%2C%20%22top%22%3A%200%2C%20%22height%22%3A%20400%2C%20%22width%22%3A%20300%2C%20%22left%22%3A%20209%7D%2C%20%2216x9%22%3A%20%7B%22sizes%22%3A%20%5B%221245x700%22%5D%2C%20%22top%22%3A%200%2C%20%22height%22%3A%20400%2C%20%22width%22%3A%20712%2C%20%22left%22%3A%203%7D%2C%20%224x3%22%3A%20%7B%22sizes%22%3A%20%5B%222000x1500%22%2C%20%221000x750%22%5D%2C%20%22top%22%3A%200%2C%20%22height%22%3A%20400%2C%20%22width%22%3A%20534%2C%20%22left%22%3A%2092%7D%2C%20%222x1%22%3A%20%7B%22sizes%22%3A%20%5B%221200x600%22%2C%20%22600x300%22%5D%2C%20%22top%22%3A%2020%2C%20%22height%22%3A%20359%2C%20%22width%22%3A%20719%2C%20%22left%22%3A%200%7D%7D%7D" caption="" photo_credit=""]
[rebelmouse-image 32584212 expand=1 dam=1 alt="8. Billy - "Difficult People"" site_id=25879314 is_animated_gif="true" original_size="711x400" crop_info="%7B%22image%22%3A%20%22https%3A//assets.rbl.ms/32584212/origin.gif%22%2C%20%22thumbnails%22%3A%20%7B%22origin%22%3A%20%22https%3A//assets.rbl.ms/32584212/origin.gif%22%2C%20%22980x%22%3A%20%22https%3A//rebelmouse.out.com/media-library/eyJ0eXAiOiJKV1QiLCJhbGciOiJIUzI1NiJ9.eyJpbWFnZSI6Imh0dHBzOi8vYXNzZXRzLnJibC5tcy8zMjU4NDIxMi9vcmlnaW4uZ2lmIiwiZXhwaXJlc19hdCI6MTY3NzI5NTI4Nn0.pICsameMUNxDJZye5xmguSOFW-QfN_QVmJLeCl5d4g8/image.gif%3Fwidth%3D980%22%2C%20%22600x300%22%3A%20%22https%3A//rebelmouse.out.com/media-library/eyJ0eXAiOiJKV1QiLCJhbGciOiJIUzI1NiJ9.eyJpbWFnZSI6Imh0dHBzOi8vYXNzZXRzLnJibC5tcy8zMjU4NDIxMi9vcmlnaW4uZ2lmIiwiZXhwaXJlc19hdCI6MTY3NzI5NTI4Nn0.pICsameMUNxDJZye5xmguSOFW-QfN_QVmJLeCl5d4g8/image.gif%3Fwidth%3D600%26height%3D300%26coordinates%3D0%252C22%252C0%252C23%22%2C%20%22600x400%22%3A%20%22https%3A//rebelmouse.out.com/media-library/eyJ0eXAiOiJKV1QiLCJhbGciOiJIUzI1NiJ9.eyJpbWFnZSI6Imh0dHBzOi8vYXNzZXRzLnJibC5tcy8zMjU4NDIxMi9vcmlnaW4uZ2lmIiwiZXhwaXJlc19hdCI6MTY3NzI5NTI4Nn0.pICsameMUNxDJZye5xmguSOFW-QfN_QVmJLeCl5d4g8/image.gif%3Fwidth%3D600%26height%3D400%26coordinates%3D55%252C0%252C56%252C0%22%2C%20%221200x800%22%3A%20%22https%3A//rebelmouse.out.com/media-library/eyJ0eXAiOiJKV1QiLCJhbGciOiJIUzI1NiJ9.eyJpbWFnZSI6Imh0dHBzOi8vYXNzZXRzLnJibC5tcy8zMjU4NDIxMi9vcmlnaW4uZ2lmIiwiZXhwaXJlc19hdCI6MTY3NzI5NTI4Nn0.pICsameMUNxDJZye5xmguSOFW-QfN_QVmJLeCl5d4g8/image.gif%3Fwidth%3D1200%26height%3D800%26coordinates%3D55%252C0%252C56%252C0%22%2C%20%221500x2000%22%3A%20%22https%3A//rebelmouse.out.com/media-library/eyJ0eXAiOiJKV1QiLCJhbGciOiJIUzI1NiJ9.eyJpbWFnZSI6Imh0dHBzOi8vYXNzZXRzLnJibC5tcy8zMjU4NDIxMi9vcmlnaW4uZ2lmIiwiZXhwaXJlc19hdCI6MTY3NzI5NTI4Nn0.pICsameMUNxDJZye5xmguSOFW-QfN_QVmJLeCl5d4g8/image.gif%3Fwidth%3D1500%26height%3D2000%26coordinates%3D205%252C0%252C206%252C0%22%2C%20%22600x200%22%3A%20%22https%3A//rebelmouse.out.com/media-library/eyJ0eXAiOiJKV1QiLCJhbGciOiJIUzI1NiJ9.eyJpbWFnZSI6Imh0dHBzOi8vYXNzZXRzLnJibC5tcy8zMjU4NDIxMi9vcmlnaW4uZ2lmIiwiZXhwaXJlc19hdCI6MTY3NzI5NTI4Nn0.pICsameMUNxDJZye5xmguSOFW-QfN_QVmJLeCl5d4g8/image.gif%3Fwidth%3D600%26height%3D200%26coordinates%3D0%252C81%252C0%252C82%22%2C%20%22300x300%22%3A%20%22https%3A//rebelmouse.out.com/media-library/eyJ0eXAiOiJKV1QiLCJhbGciOiJIUzI1NiJ9.eyJpbWFnZSI6Imh0dHBzOi8vYXNzZXRzLnJibC5tcy8zMjU4NDIxMi9vcmlnaW4uZ2lmIiwiZXhwaXJlc19hdCI6MTY3NzI5NTI4Nn0.pICsameMUNxDJZye5xmguSOFW-QfN_QVmJLeCl5d4g8/image.gif%3Fwidth%3D300%26height%3D300%26coordinates%3D155%252C0%252C156%252C0%22%2C%20%221245x700%22%3A%20%22https%3A//rebelmouse.out.com/media-library/eyJ0eXAiOiJKV1QiLCJhbGciOiJIUzI1NiJ9.eyJpbWFnZSI6Imh0dHBzOi8vYXNzZXRzLnJibC5tcy8zMjU4NDIxMi9vcmlnaW4uZ2lmIiwiZXhwaXJlc19hdCI6MTY3NzI5NTI4Nn0.pICsameMUNxDJZye5xmguSOFW-QfN_QVmJLeCl5d4g8/image.gif%3Fwidth%3D1245%26height%3D700%26coordinates%3D0%252C0%252C0%252C1%22%2C%20%22300x%22%3A%20%22https%3A//rebelmouse.out.com/media-library/eyJ0eXAiOiJKV1QiLCJhbGciOiJIUzI1NiJ9.eyJpbWFnZSI6Imh0dHBzOi8vYXNzZXRzLnJibC5tcy8zMjU4NDIxMi9vcmlnaW4uZ2lmIiwiZXhwaXJlc19hdCI6MTY3NzI5NTI4Nn0.pICsameMUNxDJZye5xmguSOFW-QfN_QVmJLeCl5d4g8/image.gif%3Fwidth%3D300%22%2C%20%22600x%22%3A%20%22https%3A//rebelmouse.out.com/media-library/eyJ0eXAiOiJKV1QiLCJhbGciOiJIUzI1NiJ9.eyJpbWFnZSI6Imh0dHBzOi8vYXNzZXRzLnJibC5tcy8zMjU4NDIxMi9vcmlnaW4uZ2lmIiwiZXhwaXJlc19hdCI6MTY3NzI5NTI4Nn0.pICsameMUNxDJZye5xmguSOFW-QfN_QVmJLeCl5d4g8/image.gif%3Fwidth%3D600%22%2C%20%22600x600%22%3A%20%22https%3A//rebelmouse.out.com/media-library/eyJ0eXAiOiJKV1QiLCJhbGciOiJIUzI1NiJ9.eyJpbWFnZSI6Imh0dHBzOi8vYXNzZXRzLnJibC5tcy8zMjU4NDIxMi9vcmlnaW4uZ2lmIiwiZXhwaXJlc19hdCI6MTY3NzI5NTI4Nn0.pICsameMUNxDJZye5xmguSOFW-QfN_QVmJLeCl5d4g8/image.gif%3Fwidth%3D600%26height%3D600%26coordinates%3D155%252C0%252C156%252C0%22%2C%20%222000x1500%22%3A%20%22https%3A//rebelmouse.out.com/media-library/eyJ0eXAiOiJKV1QiLCJhbGciOiJIUzI1NiJ9.eyJpbWFnZSI6Imh0dHBzOi8vYXNzZXRzLnJibC5tcy8zMjU4NDIxMi9vcmlnaW4uZ2lmIiwiZXhwaXJlc19hdCI6MTY3NzI5NTI4Nn0.pICsameMUNxDJZye5xmguSOFW-QfN_QVmJLeCl5d4g8/image.gif%3Fwidth%3D2000%26height%3D1500%26coordinates%3D88%252C0%252C89%252C0%22%2C%20%22210x%22%3A%20%22https%3A//rebelmouse.out.com/media-library/eyJ0eXAiOiJKV1QiLCJhbGciOiJIUzI1NiJ9.eyJpbWFnZSI6Imh0dHBzOi8vYXNzZXRzLnJibC5tcy8zMjU4NDIxMi9vcmlnaW4uZ2lmIiwiZXhwaXJlc19hdCI6MTY3NzI5NTI4Nn0.pICsameMUNxDJZye5xmguSOFW-QfN_QVmJLeCl5d4g8/image.gif%3Fwidth%3D210%22%2C%20%221200x600%22%3A%20%22https%3A//rebelmouse.out.com/media-library/eyJ0eXAiOiJKV1QiLCJhbGciOiJIUzI1NiJ9.eyJpbWFnZSI6Imh0dHBzOi8vYXNzZXRzLnJibC5tcy8zMjU4NDIxMi9vcmlnaW4uZ2lmIiwiZXhwaXJlc19hdCI6MTY3NzI5NTI4Nn0.pICsameMUNxDJZye5xmguSOFW-QfN_QVmJLeCl5d4g8/image.gif%3Fwidth%3D1200%26height%3D600%26coordinates%3D0%252C22%252C0%252C23%22%2C%20%22750x1000%22%3A%20%22https%3A//rebelmouse.out.com/media-library/eyJ0eXAiOiJKV1QiLCJhbGciOiJIUzI1NiJ9.eyJpbWFnZSI6Imh0dHBzOi8vYXNzZXRzLnJibC5tcy8zMjU4NDIxMi9vcmlnaW4uZ2lmIiwiZXhwaXJlc19hdCI6MTY3NzI5NTI4Nn0.pICsameMUNxDJZye5xmguSOFW-QfN_QVmJLeCl5d4g8/image.gif%3Fwidth%3D750%26height%3D1000%26coordinates%3D205%252C0%252C206%252C0%22%2C%20%2235x35%22%3A%20%22https%3A//rebelmouse.out.com/media-library/eyJ0eXAiOiJKV1QiLCJhbGciOiJIUzI1NiJ9.eyJpbWFnZSI6Imh0dHBzOi8vYXNzZXRzLnJibC5tcy8zMjU4NDIxMi9vcmlnaW4uZ2lmIiwiZXhwaXJlc19hdCI6MTY3NzI5NTI4Nn0.pICsameMUNxDJZye5xmguSOFW-QfN_QVmJLeCl5d4g8/image.gif%3Fwidth%3D35%26height%3D35%22%2C%20%22700x1245%22%3A%20%22https%3A//rebelmouse.out.com/media-library/eyJ0eXAiOiJKV1QiLCJhbGciOiJIUzI1NiJ9.eyJpbWFnZSI6Imh0dHBzOi8vYXNzZXRzLnJibC5tcy8zMjU4NDIxMi9vcmlnaW4uZ2lmIiwiZXhwaXJlc19hdCI6MTY3NzI5NTI4Nn0.pICsameMUNxDJZye5xmguSOFW-QfN_QVmJLeCl5d4g8/image.gif%3Fwidth%3D700%26height%3D1245%26coordinates%3D243%252C0%252C243%252C0%22%2C%20%221000x750%22%3A%20%22https%3A//rebelmouse.out.com/media-library/eyJ0eXAiOiJKV1QiLCJhbGciOiJIUzI1NiJ9.eyJpbWFnZSI6Imh0dHBzOi8vYXNzZXRzLnJibC5tcy8zMjU4NDIxMi9vcmlnaW4uZ2lmIiwiZXhwaXJlc19hdCI6MTY3NzI5NTI4Nn0.pICsameMUNxDJZye5xmguSOFW-QfN_QVmJLeCl5d4g8/image.gif%3Fwidth%3D1000%26height%3D750%26coordinates%3D88%252C0%252C89%252C0%22%2C%20%221200x400%22%3A%20%22https%3A//rebelmouse.out.com/media-library/eyJ0eXAiOiJKV1QiLCJhbGciOiJIUzI1NiJ9.eyJpbWFnZSI6Imh0dHBzOi8vYXNzZXRzLnJibC5tcy8zMjU4NDIxMi9vcmlnaW4uZ2lmIiwiZXhwaXJlc19hdCI6MTY3NzI5NTI4Nn0.pICsameMUNxDJZye5xmguSOFW-QfN_QVmJLeCl5d4g8/image.gif%3Fwidth%3D1200%26height%3D400%26coordinates%3D0%252C81%252C0%252C82%22%7D%2C%20%22manual_image_crops%22%3A%20%7B%229x16%22%3A%20%7B%22sizes%22%3A%20%5B%22700x1245%22%5D%2C%20%22top%22%3A%200%2C%20%22height%22%3A%20400%2C%20%22width%22%3A%20225%2C%20%22left%22%3A%20243%7D%2C%20%22600x300%22%3A%20%7B%22sizes%22%3A%20%5B%22600x300%22%5D%2C%20%22top%22%3A%2022%2C%20%22height%22%3A%20355%2C%20%22width%22%3A%20711%2C%20%22left%22%3A%200%7D%2C%20%223x1%22%3A%20%7B%22sizes%22%3A%20%5B%221200x400%22%2C%20%22600x200%22%5D%2C%20%22top%22%3A%2081%2C%20%22height%22%3A%20237%2C%20%22width%22%3A%20711%2C%20%22left%22%3A%200%7D%2C%20%223x2%22%3A%20%7B%22sizes%22%3A%20%5B%221200x800%22%2C%20%22600x400%22%5D%2C%20%22top%22%3A%200%2C%20%22height%22%3A%20400%2C%20%22width%22%3A%20600%2C%20%22left%22%3A%2055%7D%2C%20%221x1%22%3A%20%7B%22sizes%22%3A%20%5B%22600x600%22%2C%20%22300x300%22%5D%2C%20%22top%22%3A%200%2C%20%22height%22%3A%20400%2C%20%22width%22%3A%20400%2C%20%22left%22%3A%20155%7D%2C%20%223x4%22%3A%20%7B%22sizes%22%3A%20%5B%221500x2000%22%2C%20%22750x1000%22%5D%2C%20%22top%22%3A%200%2C%20%22height%22%3A%20400%2C%20%22width%22%3A%20300%2C%20%22left%22%3A%20205%7D%2C%20%2216x9%22%3A%20%7B%22sizes%22%3A%20%5B%221245x700%22%5D%2C%20%22top%22%3A%200%2C%20%22height%22%3A%20399%2C%20%22width%22%3A%20711%2C%20%22left%22%3A%200%7D%2C%20%224x3%22%3A%20%7B%22sizes%22%3A%20%5B%222000x1500%22%2C%20%221000x750%22%5D%2C%20%22top%22%3A%200%2C%20%22height%22%3A%20400%2C%20%22width%22%3A%20534%2C%20%22left%22%3A%2088%7D%2C%20%222x1%22%3A%20%7B%22sizes%22%3A%20%5B%221200x600%22%2C%20%22600x300%22%5D%2C%20%22top%22%3A%2022%2C%20%22height%22%3A%20355%2C%20%22width%22%3A%20711%2C%20%22left%22%3A%200%7D%7D%7D" caption="" photo_credit=""]
[rebelmouse-image 32584219 expand=1 dam=1 alt="9. Barb - "Stranger Things"" site_id=25879314 is_animated_gif="true" original_size="806x400" crop_info="%7B%22image%22%3A%20%22https%3A//assets.rbl.ms/32584219/origin.gif%22%2C%20%22thumbnails%22%3A%20%7B%22origin%22%3A%20%22https%3A//assets.rbl.ms/32584219/origin.gif%22%2C%20%22980x%22%3A%20%22https%3A//rebelmouse.out.com/media-library/eyJ0eXAiOiJKV1QiLCJhbGciOiJIUzI1NiJ9.eyJpbWFnZSI6Imh0dHBzOi8vYXNzZXRzLnJibC5tcy8zMjU4NDIxOS9vcmlnaW4uZ2lmIiwiZXhwaXJlc19hdCI6MTY5MDI5MjQwOH0.-cWp3AyjnEFG6aNJnvGgNPezVyRLOl4YmFBUhHzbRuY/image.gif%3Fwidth%3D980%22%2C%20%22600x%22%3A%20%22https%3A//rebelmouse.out.com/media-library/eyJ0eXAiOiJKV1QiLCJhbGciOiJIUzI1NiJ9.eyJpbWFnZSI6Imh0dHBzOi8vYXNzZXRzLnJibC5tcy8zMjU4NDIxOS9vcmlnaW4uZ2lmIiwiZXhwaXJlc19hdCI6MTY5MDI5MjQwOH0.-cWp3AyjnEFG6aNJnvGgNPezVyRLOl4YmFBUhHzbRuY/image.gif%3Fwidth%3D600%22%2C%20%22210x%22%3A%20%22https%3A//rebelmouse.out.com/media-library/eyJ0eXAiOiJKV1QiLCJhbGciOiJIUzI1NiJ9.eyJpbWFnZSI6Imh0dHBzOi8vYXNzZXRzLnJibC5tcy8zMjU4NDIxOS9vcmlnaW4uZ2lmIiwiZXhwaXJlc19hdCI6MTY5MDI5MjQwOH0.-cWp3AyjnEFG6aNJnvGgNPezVyRLOl4YmFBUhHzbRuY/image.gif%3Fwidth%3D210%22%2C%20%221000x750%22%3A%20%22https%3A//rebelmouse.out.com/media-library/eyJ0eXAiOiJKV1QiLCJhbGciOiJIUzI1NiJ9.eyJpbWFnZSI6Imh0dHBzOi8vYXNzZXRzLnJibC5tcy8zMjU4NDIxOS9vcmlnaW4uZ2lmIiwiZXhwaXJlc19hdCI6MTY5MDI5MjQwOH0.-cWp3AyjnEFG6aNJnvGgNPezVyRLOl4YmFBUhHzbRuY/image.gif%3Fwidth%3D1000%26height%3D750%26coordinates%3D136%252C0%252C136%252C0%22%2C%20%22600x200%22%3A%20%22https%3A//rebelmouse.out.com/media-library/eyJ0eXAiOiJKV1QiLCJhbGciOiJIUzI1NiJ9.eyJpbWFnZSI6Imh0dHBzOi8vYXNzZXRzLnJibC5tcy8zMjU4NDIxOS9vcmlnaW4uZ2lmIiwiZXhwaXJlc19hdCI6MTY5MDI5MjQwOH0.-cWp3AyjnEFG6aNJnvGgNPezVyRLOl4YmFBUhHzbRuY/image.gif%3Fwidth%3D600%26height%3D200%26coordinates%3D0%252C66%252C0%252C66%22%2C%20%221245x700%22%3A%20%22https%3A//rebelmouse.out.com/media-library/eyJ0eXAiOiJKV1QiLCJhbGciOiJIUzI1NiJ9.eyJpbWFnZSI6Imh0dHBzOi8vYXNzZXRzLnJibC5tcy8zMjU4NDIxOS9vcmlnaW4uZ2lmIiwiZXhwaXJlc19hdCI6MTY5MDI5MjQwOH0.-cWp3AyjnEFG6aNJnvGgNPezVyRLOl4YmFBUhHzbRuY/image.gif%3Fwidth%3D1245%26height%3D700%26coordinates%3D47%252C0%252C47%252C0%22%2C%20%222000x1500%22%3A%20%22https%3A//rebelmouse.out.com/media-library/eyJ0eXAiOiJKV1QiLCJhbGciOiJIUzI1NiJ9.eyJpbWFnZSI6Imh0dHBzOi8vYXNzZXRzLnJibC5tcy8zMjU4NDIxOS9vcmlnaW4uZ2lmIiwiZXhwaXJlc19hdCI6MTY5MDI5MjQwOH0.-cWp3AyjnEFG6aNJnvGgNPezVyRLOl4YmFBUhHzbRuY/image.gif%3Fwidth%3D2000%26height%3D1500%26coordinates%3D136%252C0%252C136%252C0%22%2C%20%221200x600%22%3A%20%22https%3A//rebelmouse.out.com/media-library/eyJ0eXAiOiJKV1QiLCJhbGciOiJIUzI1NiJ9.eyJpbWFnZSI6Imh0dHBzOi8vYXNzZXRzLnJibC5tcy8zMjU4NDIxOS9vcmlnaW4uZ2lmIiwiZXhwaXJlc19hdCI6MTY5MDI5MjQwOH0.-cWp3AyjnEFG6aNJnvGgNPezVyRLOl4YmFBUhHzbRuY/image.gif%3Fwidth%3D1200%26height%3D600%26coordinates%3D3%252C0%252C3%252C0%22%2C%20%2235x35%22%3A%20%22https%3A//rebelmouse.out.com/media-library/eyJ0eXAiOiJKV1QiLCJhbGciOiJIUzI1NiJ9.eyJpbWFnZSI6Imh0dHBzOi8vYXNzZXRzLnJibC5tcy8zMjU4NDIxOS9vcmlnaW4uZ2lmIiwiZXhwaXJlc19hdCI6MTY5MDI5MjQwOH0.-cWp3AyjnEFG6aNJnvGgNPezVyRLOl4YmFBUhHzbRuY/image.gif%3Fwidth%3D35%26height%3D35%22%2C%20%221200x800%22%3A%20%22https%3A//rebelmouse.out.com/media-library/eyJ0eXAiOiJKV1QiLCJhbGciOiJIUzI1NiJ9.eyJpbWFnZSI6Imh0dHBzOi8vYXNzZXRzLnJibC5tcy8zMjU4NDIxOS9vcmlnaW4uZ2lmIiwiZXhwaXJlc19hdCI6MTY5MDI5MjQwOH0.-cWp3AyjnEFG6aNJnvGgNPezVyRLOl4YmFBUhHzbRuY/image.gif%3Fwidth%3D1200%26height%3D800%26coordinates%3D103%252C0%252C103%252C0%22%2C%20%22600x400%22%3A%20%22https%3A//rebelmouse.out.com/media-library/eyJ0eXAiOiJKV1QiLCJhbGciOiJIUzI1NiJ9.eyJpbWFnZSI6Imh0dHBzOi8vYXNzZXRzLnJibC5tcy8zMjU4NDIxOS9vcmlnaW4uZ2lmIiwiZXhwaXJlc19hdCI6MTY5MDI5MjQwOH0.-cWp3AyjnEFG6aNJnvGgNPezVyRLOl4YmFBUhHzbRuY/image.gif%3Fwidth%3D600%26height%3D400%26coordinates%3D103%252C0%252C103%252C0%22%2C%20%22600x600%22%3A%20%22https%3A//rebelmouse.out.com/media-library/eyJ0eXAiOiJKV1QiLCJhbGciOiJIUzI1NiJ9.eyJpbWFnZSI6Imh0dHBzOi8vYXNzZXRzLnJibC5tcy8zMjU4NDIxOS9vcmlnaW4uZ2lmIiwiZXhwaXJlc19hdCI6MTY5MDI5MjQwOH0.-cWp3AyjnEFG6aNJnvGgNPezVyRLOl4YmFBUhHzbRuY/image.gif%3Fwidth%3D600%26height%3D600%26coordinates%3D203%252C0%252C203%252C0%22%2C%20%22750x1000%22%3A%20%22https%3A//rebelmouse.out.com/media-library/eyJ0eXAiOiJKV1QiLCJhbGciOiJIUzI1NiJ9.eyJpbWFnZSI6Imh0dHBzOi8vYXNzZXRzLnJibC5tcy8zMjU4NDIxOS9vcmlnaW4uZ2lmIiwiZXhwaXJlc19hdCI6MTY5MDI5MjQwOH0.-cWp3AyjnEFG6aNJnvGgNPezVyRLOl4YmFBUhHzbRuY/image.gif%3Fwidth%3D750%26height%3D1000%26coordinates%3D253%252C0%252C253%252C0%22%2C%20%22600x300%22%3A%20%22https%3A//rebelmouse.out.com/media-library/eyJ0eXAiOiJKV1QiLCJhbGciOiJIUzI1NiJ9.eyJpbWFnZSI6Imh0dHBzOi8vYXNzZXRzLnJibC5tcy8zMjU4NDIxOS9vcmlnaW4uZ2lmIiwiZXhwaXJlc19hdCI6MTY5MDI5MjQwOH0.-cWp3AyjnEFG6aNJnvGgNPezVyRLOl4YmFBUhHzbRuY/image.gif%3Fwidth%3D600%26height%3D300%26coordinates%3D3%252C0%252C3%252C0%22%2C%20%22300x%22%3A%20%22https%3A//rebelmouse.out.com/media-library/eyJ0eXAiOiJKV1QiLCJhbGciOiJIUzI1NiJ9.eyJpbWFnZSI6Imh0dHBzOi8vYXNzZXRzLnJibC5tcy8zMjU4NDIxOS9vcmlnaW4uZ2lmIiwiZXhwaXJlc19hdCI6MTY5MDI5MjQwOH0.-cWp3AyjnEFG6aNJnvGgNPezVyRLOl4YmFBUhHzbRuY/image.gif%3Fwidth%3D300%22%2C%20%221500x2000%22%3A%20%22https%3A//rebelmouse.out.com/media-library/eyJ0eXAiOiJKV1QiLCJhbGciOiJIUzI1NiJ9.eyJpbWFnZSI6Imh0dHBzOi8vYXNzZXRzLnJibC5tcy8zMjU4NDIxOS9vcmlnaW4uZ2lmIiwiZXhwaXJlc19hdCI6MTY5MDI5MjQwOH0.-cWp3AyjnEFG6aNJnvGgNPezVyRLOl4YmFBUhHzbRuY/image.gif%3Fwidth%3D1500%26height%3D2000%26coordinates%3D253%252C0%252C253%252C0%22%2C%20%22700x1245%22%3A%20%22https%3A//rebelmouse.out.com/media-library/eyJ0eXAiOiJKV1QiLCJhbGciOiJIUzI1NiJ9.eyJpbWFnZSI6Imh0dHBzOi8vYXNzZXRzLnJibC5tcy8zMjU4NDIxOS9vcmlnaW4uZ2lmIiwiZXhwaXJlc19hdCI6MTY5MDI5MjQwOH0.-cWp3AyjnEFG6aNJnvGgNPezVyRLOl4YmFBUhHzbRuY/image.gif%3Fwidth%3D700%26height%3D1245%26coordinates%3D290%252C0%252C291%252C0%22%2C%20%221200x400%22%3A%20%22https%3A//rebelmouse.out.com/media-library/eyJ0eXAiOiJKV1QiLCJhbGciOiJIUzI1NiJ9.eyJpbWFnZSI6Imh0dHBzOi8vYXNzZXRzLnJibC5tcy8zMjU4NDIxOS9vcmlnaW4uZ2lmIiwiZXhwaXJlc19hdCI6MTY5MDI5MjQwOH0.-cWp3AyjnEFG6aNJnvGgNPezVyRLOl4YmFBUhHzbRuY/image.gif%3Fwidth%3D1200%26height%3D400%26coordinates%3D0%252C66%252C0%252C66%22%2C%20%22300x300%22%3A%20%22https%3A//rebelmouse.out.com/media-library/eyJ0eXAiOiJKV1QiLCJhbGciOiJIUzI1NiJ9.eyJpbWFnZSI6Imh0dHBzOi8vYXNzZXRzLnJibC5tcy8zMjU4NDIxOS9vcmlnaW4uZ2lmIiwiZXhwaXJlc19hdCI6MTY5MDI5MjQwOH0.-cWp3AyjnEFG6aNJnvGgNPezVyRLOl4YmFBUhHzbRuY/image.gif%3Fwidth%3D300%26height%3D300%26coordinates%3D203%252C0%252C203%252C0%22%7D%2C%20%22manual_image_crops%22%3A%20%7B%229x16%22%3A%20%7B%22sizes%22%3A%20%5B%22700x1245%22%5D%2C%20%22top%22%3A%200%2C%20%22height%22%3A%20400%2C%20%22width%22%3A%20225%2C%20%22left%22%3A%20290%7D%2C%20%22600x300%22%3A%20%7B%22sizes%22%3A%20%5B%22600x300%22%5D%2C%20%22top%22%3A%200%2C%20%22height%22%3A%20400%2C%20%22width%22%3A%20800%2C%20%22left%22%3A%203%7D%2C%20%223x1%22%3A%20%7B%22sizes%22%3A%20%5B%221200x400%22%2C%20%22600x200%22%5D%2C%20%22top%22%3A%2066%2C%20%22height%22%3A%20268%2C%20%22width%22%3A%20806%2C%20%22left%22%3A%200%7D%2C%20%223x2%22%3A%20%7B%22sizes%22%3A%20%5B%221200x800%22%2C%20%22600x400%22%5D%2C%20%22top%22%3A%200%2C%20%22height%22%3A%20400%2C%20%22width%22%3A%20600%2C%20%22left%22%3A%20103%7D%2C%20%221x1%22%3A%20%7B%22sizes%22%3A%20%5B%22600x600%22%2C%20%22300x300%22%5D%2C%20%22top%22%3A%200%2C%20%22height%22%3A%20400%2C%20%22width%22%3A%20400%2C%20%22left%22%3A%20203%7D%2C%20%223x4%22%3A%20%7B%22sizes%22%3A%20%5B%221500x2000%22%2C%20%22750x1000%22%5D%2C%20%22top%22%3A%200%2C%20%22height%22%3A%20400%2C%20%22width%22%3A%20300%2C%20%22left%22%3A%20253%7D%2C%20%2216x9%22%3A%20%7B%22sizes%22%3A%20%5B%221245x700%22%5D%2C%20%22top%22%3A%200%2C%20%22height%22%3A%20400%2C%20%22width%22%3A%20712%2C%20%22left%22%3A%2047%7D%2C%20%224x3%22%3A%20%7B%22sizes%22%3A%20%5B%222000x1500%22%2C%20%221000x750%22%5D%2C%20%22top%22%3A%200%2C%20%22height%22%3A%20400%2C%20%22width%22%3A%20534%2C%20%22left%22%3A%20136%7D%2C%20%222x1%22%3A%20%7B%22sizes%22%3A%20%5B%221200x600%22%2C%20%22600x300%22%5D%2C%20%22top%22%3A%200%2C%20%22height%22%3A%20400%2C%20%22width%22%3A%20800%2C%20%22left%22%3A%203%7D%7D%7D" caption="" photo_credit=""]
[rebelmouse-image 32584220 expand=1 dam=1 alt="10. Kenny - "The Real O'Neals"" site_id=25879314 is_animated_gif="true" original_size="800x400" crop_info="%7B%22image%22%3A%20%22https%3A//assets.rbl.ms/32584220/origin.gif%22%2C%20%22thumbnails%22%3A%20%7B%22origin%22%3A%20%22https%3A//assets.rbl.ms/32584220/origin.gif%22%2C%20%221200x400%22%3A%20%22https%3A//rebelmouse.out.com/media-library/eyJ0eXAiOiJKV1QiLCJhbGciOiJIUzI1NiJ9.eyJpbWFnZSI6Imh0dHBzOi8vYXNzZXRzLnJibC5tcy8zMjU4NDIyMC9vcmlnaW4uZ2lmIiwiZXhwaXJlc19hdCI6MTcyMzM0MjMxMX0.0quoGukTQ0TPezTxMI3ifPgZ79YGh0F8NEVLBvO9-XA/image.gif%3Fwidth%3D1200%26height%3D400%26coordinates%3D0%252C67%252C0%252C67%22%2C%20%2235x35%22%3A%20%22https%3A//rebelmouse.out.com/media-library/eyJ0eXAiOiJKV1QiLCJhbGciOiJIUzI1NiJ9.eyJpbWFnZSI6Imh0dHBzOi8vYXNzZXRzLnJibC5tcy8zMjU4NDIyMC9vcmlnaW4uZ2lmIiwiZXhwaXJlc19hdCI6MTcyMzM0MjMxMX0.0quoGukTQ0TPezTxMI3ifPgZ79YGh0F8NEVLBvO9-XA/image.gif%3Fwidth%3D35%26height%3D35%22%2C%20%221200x800%22%3A%20%22https%3A//rebelmouse.out.com/media-library/eyJ0eXAiOiJKV1QiLCJhbGciOiJIUzI1NiJ9.eyJpbWFnZSI6Imh0dHBzOi8vYXNzZXRzLnJibC5tcy8zMjU4NDIyMC9vcmlnaW4uZ2lmIiwiZXhwaXJlc19hdCI6MTcyMzM0MjMxMX0.0quoGukTQ0TPezTxMI3ifPgZ79YGh0F8NEVLBvO9-XA/image.gif%3Fwidth%3D1200%26height%3D800%26coordinates%3D100%252C0%252C100%252C0%22%2C%20%22600x300%22%3A%20%22https%3A//rebelmouse.out.com/media-library/eyJ0eXAiOiJKV1QiLCJhbGciOiJIUzI1NiJ9.eyJpbWFnZSI6Imh0dHBzOi8vYXNzZXRzLnJibC5tcy8zMjU4NDIyMC9vcmlnaW4uZ2lmIiwiZXhwaXJlc19hdCI6MTcyMzM0MjMxMX0.0quoGukTQ0TPezTxMI3ifPgZ79YGh0F8NEVLBvO9-XA/image.gif%3Fwidth%3D600%26height%3D300%26coordinates%3D0%252C0%252C0%252C0%22%2C%20%22600x400%22%3A%20%22https%3A//rebelmouse.out.com/media-library/eyJ0eXAiOiJKV1QiLCJhbGciOiJIUzI1NiJ9.eyJpbWFnZSI6Imh0dHBzOi8vYXNzZXRzLnJibC5tcy8zMjU4NDIyMC9vcmlnaW4uZ2lmIiwiZXhwaXJlc19hdCI6MTcyMzM0MjMxMX0.0quoGukTQ0TPezTxMI3ifPgZ79YGh0F8NEVLBvO9-XA/image.gif%3Fwidth%3D600%26height%3D400%26coordinates%3D100%252C0%252C100%252C0%22%2C%20%22300x300%22%3A%20%22https%3A//rebelmouse.out.com/media-library/eyJ0eXAiOiJKV1QiLCJhbGciOiJIUzI1NiJ9.eyJpbWFnZSI6Imh0dHBzOi8vYXNzZXRzLnJibC5tcy8zMjU4NDIyMC9vcmlnaW4uZ2lmIiwiZXhwaXJlc19hdCI6MTcyMzM0MjMxMX0.0quoGukTQ0TPezTxMI3ifPgZ79YGh0F8NEVLBvO9-XA/image.gif%3Fwidth%3D300%26height%3D300%26coordinates%3D200%252C0%252C200%252C0%22%2C%20%22750x1000%22%3A%20%22https%3A//rebelmouse.out.com/media-library/eyJ0eXAiOiJKV1QiLCJhbGciOiJIUzI1NiJ9.eyJpbWFnZSI6Imh0dHBzOi8vYXNzZXRzLnJibC5tcy8zMjU4NDIyMC9vcmlnaW4uZ2lmIiwiZXhwaXJlc19hdCI6MTcyMzM0MjMxMX0.0quoGukTQ0TPezTxMI3ifPgZ79YGh0F8NEVLBvO9-XA/image.gif%3Fwidth%3D750%26height%3D1000%26coordinates%3D250%252C0%252C250%252C0%22%2C%20%22600x600%22%3A%20%22https%3A//rebelmouse.out.com/media-library/eyJ0eXAiOiJKV1QiLCJhbGciOiJIUzI1NiJ9.eyJpbWFnZSI6Imh0dHBzOi8vYXNzZXRzLnJibC5tcy8zMjU4NDIyMC9vcmlnaW4uZ2lmIiwiZXhwaXJlc19hdCI6MTcyMzM0MjMxMX0.0quoGukTQ0TPezTxMI3ifPgZ79YGh0F8NEVLBvO9-XA/image.gif%3Fwidth%3D600%26height%3D600%26coordinates%3D200%252C0%252C200%252C0%22%2C%20%22980x%22%3A%20%22https%3A//rebelmouse.out.com/media-library/eyJ0eXAiOiJKV1QiLCJhbGciOiJIUzI1NiJ9.eyJpbWFnZSI6Imh0dHBzOi8vYXNzZXRzLnJibC5tcy8zMjU4NDIyMC9vcmlnaW4uZ2lmIiwiZXhwaXJlc19hdCI6MTcyMzM0MjMxMX0.0quoGukTQ0TPezTxMI3ifPgZ79YGh0F8NEVLBvO9-XA/image.gif%3Fwidth%3D980%22%2C%20%221200x600%22%3A%20%22https%3A//rebelmouse.out.com/media-library/eyJ0eXAiOiJKV1QiLCJhbGciOiJIUzI1NiJ9.eyJpbWFnZSI6Imh0dHBzOi8vYXNzZXRzLnJibC5tcy8zMjU4NDIyMC9vcmlnaW4uZ2lmIiwiZXhwaXJlc19hdCI6MTcyMzM0MjMxMX0.0quoGukTQ0TPezTxMI3ifPgZ79YGh0F8NEVLBvO9-XA/image.gif%3Fwidth%3D1200%26height%3D600%26coordinates%3D0%252C0%252C0%252C0%22%2C%20%221500x2000%22%3A%20%22https%3A//rebelmouse.out.com/media-library/eyJ0eXAiOiJKV1QiLCJhbGciOiJIUzI1NiJ9.eyJpbWFnZSI6Imh0dHBzOi8vYXNzZXRzLnJibC5tcy8zMjU4NDIyMC9vcmlnaW4uZ2lmIiwiZXhwaXJlc19hdCI6MTcyMzM0MjMxMX0.0quoGukTQ0TPezTxMI3ifPgZ79YGh0F8NEVLBvO9-XA/image.gif%3Fwidth%3D1500%26height%3D2000%26coordinates%3D250%252C0%252C250%252C0%22%2C%20%22700x1245%22%3A%20%22https%3A//rebelmouse.out.com/media-library/eyJ0eXAiOiJKV1QiLCJhbGciOiJIUzI1NiJ9.eyJpbWFnZSI6Imh0dHBzOi8vYXNzZXRzLnJibC5tcy8zMjU4NDIyMC9vcmlnaW4uZ2lmIiwiZXhwaXJlc19hdCI6MTcyMzM0MjMxMX0.0quoGukTQ0TPezTxMI3ifPgZ79YGh0F8NEVLBvO9-XA/image.gif%3Fwidth%3D700%26height%3D1245%26coordinates%3D287%252C0%252C288%252C0%22%2C%20%22210x%22%3A%20%22https%3A//rebelmouse.out.com/media-library/eyJ0eXAiOiJKV1QiLCJhbGciOiJIUzI1NiJ9.eyJpbWFnZSI6Imh0dHBzOi8vYXNzZXRzLnJibC5tcy8zMjU4NDIyMC9vcmlnaW4uZ2lmIiwiZXhwaXJlc19hdCI6MTcyMzM0MjMxMX0.0quoGukTQ0TPezTxMI3ifPgZ79YGh0F8NEVLBvO9-XA/image.gif%3Fwidth%3D210%22%2C%20%22300x%22%3A%20%22https%3A//rebelmouse.out.com/media-library/eyJ0eXAiOiJKV1QiLCJhbGciOiJIUzI1NiJ9.eyJpbWFnZSI6Imh0dHBzOi8vYXNzZXRzLnJibC5tcy8zMjU4NDIyMC9vcmlnaW4uZ2lmIiwiZXhwaXJlc19hdCI6MTcyMzM0MjMxMX0.0quoGukTQ0TPezTxMI3ifPgZ79YGh0F8NEVLBvO9-XA/image.gif%3Fwidth%3D300%22%2C%20%22600x200%22%3A%20%22https%3A//rebelmouse.out.com/media-library/eyJ0eXAiOiJKV1QiLCJhbGciOiJIUzI1NiJ9.eyJpbWFnZSI6Imh0dHBzOi8vYXNzZXRzLnJibC5tcy8zMjU4NDIyMC9vcmlnaW4uZ2lmIiwiZXhwaXJlc19hdCI6MTcyMzM0MjMxMX0.0quoGukTQ0TPezTxMI3ifPgZ79YGh0F8NEVLBvO9-XA/image.gif%3Fwidth%3D600%26height%3D200%26coordinates%3D0%252C67%252C0%252C67%22%2C%20%221245x700%22%3A%20%22https%3A//rebelmouse.out.com/media-library/eyJ0eXAiOiJKV1QiLCJhbGciOiJIUzI1NiJ9.eyJpbWFnZSI6Imh0dHBzOi8vYXNzZXRzLnJibC5tcy8zMjU4NDIyMC9vcmlnaW4uZ2lmIiwiZXhwaXJlc19hdCI6MTcyMzM0MjMxMX0.0quoGukTQ0TPezTxMI3ifPgZ79YGh0F8NEVLBvO9-XA/image.gif%3Fwidth%3D1245%26height%3D700%26coordinates%3D44%252C0%252C44%252C0%22%2C%20%222000x1500%22%3A%20%22https%3A//rebelmouse.out.com/media-library/eyJ0eXAiOiJKV1QiLCJhbGciOiJIUzI1NiJ9.eyJpbWFnZSI6Imh0dHBzOi8vYXNzZXRzLnJibC5tcy8zMjU4NDIyMC9vcmlnaW4uZ2lmIiwiZXhwaXJlc19hdCI6MTcyMzM0MjMxMX0.0quoGukTQ0TPezTxMI3ifPgZ79YGh0F8NEVLBvO9-XA/image.gif%3Fwidth%3D2000%26height%3D1500%26coordinates%3D133%252C0%252C133%252C0%22%2C%20%221000x750%22%3A%20%22https%3A//rebelmouse.out.com/media-library/eyJ0eXAiOiJKV1QiLCJhbGciOiJIUzI1NiJ9.eyJpbWFnZSI6Imh0dHBzOi8vYXNzZXRzLnJibC5tcy8zMjU4NDIyMC9vcmlnaW4uZ2lmIiwiZXhwaXJlc19hdCI6MTcyMzM0MjMxMX0.0quoGukTQ0TPezTxMI3ifPgZ79YGh0F8NEVLBvO9-XA/image.gif%3Fwidth%3D1000%26height%3D750%26coordinates%3D133%252C0%252C133%252C0%22%2C%20%22600x%22%3A%20%22https%3A//rebelmouse.out.com/media-library/eyJ0eXAiOiJKV1QiLCJhbGciOiJIUzI1NiJ9.eyJpbWFnZSI6Imh0dHBzOi8vYXNzZXRzLnJibC5tcy8zMjU4NDIyMC9vcmlnaW4uZ2lmIiwiZXhwaXJlc19hdCI6MTcyMzM0MjMxMX0.0quoGukTQ0TPezTxMI3ifPgZ79YGh0F8NEVLBvO9-XA/image.gif%3Fwidth%3D600%22%7D%2C%20%22manual_image_crops%22%3A%20%7B%229x16%22%3A%20%7B%22sizes%22%3A%20%5B%22700x1245%22%5D%2C%20%22top%22%3A%200%2C%20%22height%22%3A%20400%2C%20%22width%22%3A%20225%2C%20%22left%22%3A%20287%7D%2C%20%22600x300%22%3A%20%7B%22sizes%22%3A%20%5B%22600x300%22%5D%2C%20%22top%22%3A%200%2C%20%22height%22%3A%20400%2C%20%22width%22%3A%20800%2C%20%22left%22%3A%200%7D%2C%20%223x1%22%3A%20%7B%22sizes%22%3A%20%5B%221200x400%22%2C%20%22600x200%22%5D%2C%20%22top%22%3A%2067%2C%20%22height%22%3A%20266%2C%20%22width%22%3A%20800%2C%20%22left%22%3A%200%7D%2C%20%223x2%22%3A%20%7B%22sizes%22%3A%20%5B%221200x800%22%2C%20%22600x400%22%5D%2C%20%22top%22%3A%200%2C%20%22height%22%3A%20400%2C%20%22width%22%3A%20600%2C%20%22left%22%3A%20100%7D%2C%20%221x1%22%3A%20%7B%22sizes%22%3A%20%5B%22600x600%22%2C%20%22300x300%22%5D%2C%20%22top%22%3A%200%2C%20%22height%22%3A%20400%2C%20%22width%22%3A%20400%2C%20%22left%22%3A%20200%7D%2C%20%223x4%22%3A%20%7B%22sizes%22%3A%20%5B%221500x2000%22%2C%20%22750x1000%22%5D%2C%20%22top%22%3A%200%2C%20%22height%22%3A%20400%2C%20%22width%22%3A%20300%2C%20%22left%22%3A%20250%7D%2C%20%2216x9%22%3A%20%7B%22sizes%22%3A%20%5B%221245x700%22%5D%2C%20%22top%22%3A%200%2C%20%22height%22%3A%20400%2C%20%22width%22%3A%20712%2C%20%22left%22%3A%2044%7D%2C%20%224x3%22%3A%20%7B%22sizes%22%3A%20%5B%222000x1500%22%2C%20%221000x750%22%5D%2C%20%22top%22%3A%200%2C%20%22height%22%3A%20400%2C%20%22width%22%3A%20534%2C%20%22left%22%3A%20133%7D%2C%20%222x1%22%3A%20%7B%22sizes%22%3A%20%5B%221200x600%22%2C%20%22600x300%22%5D%2C%20%22top%22%3A%200%2C%20%22height%22%3A%20400%2C%20%22width%22%3A%20800%2C%20%22left%22%3A%200%7D%7D%7D" caption="" photo_credit=""]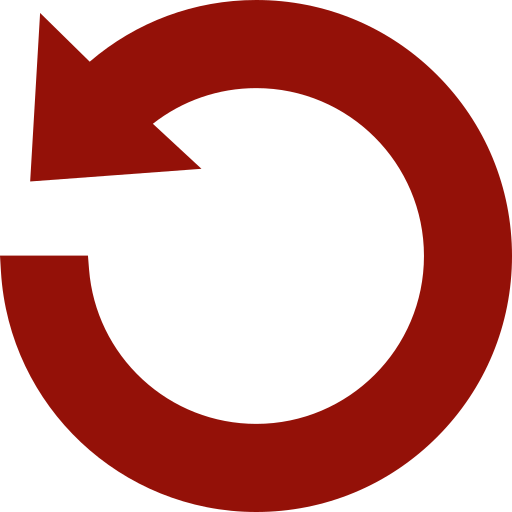 Replay Gallery
More Galleries