© 2023 Pride Publishing Inc.
All Rights reserved
Scroll To Top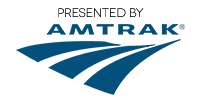 Our top five things to do in Los Angeles over the weekend. 
Check out our list of experiences in this wonderful city. 
How to have a blast at San Fran Pride.
During Pride weekend, everyone's "sleepless in Seattle".
Here's what to do the weekend of June 10-12 for Capital Pride.
An unstoppable LGBT couple honors this year's OUT100.
The Preferred Travel Method of A 'Polinista'? Take Amtrak.