© 2023 Pride Publishing Inc.
All Rights reserved
Scroll To Top
Cheesecake Boys
Illustrations by Paul Richmond
Although the art of pin-up has long been dominated by the female form, it's no longer reserved for men to objectify women. Now men can objectify other men with the sexy art form.
Paul Richmond is one such artist with an eye for the sultry portraits. His "Cheesecake Boys" have become a quirky yet sexy celebration of gay men and the male form. The series features beautiful men who find themselves having compromising wardrobe malfunctions during everyday tasks like walking their dog, grocery shopping and working out.
"I started the series years ago because I was fascinated with pinup art from the '40s and '50s and wanted to reimagine the concept from a gay male perspective," Richmond said. "The hilarious scenarios that artists like Gil Elvgren and Art Frahm concocted to disrobe their female subjects never seemed to be applied to male models. I thought that needed to change."
Now his work is available in the form of an adult coloring book. Published through Dreamspinner Press, it features 22 pages of Richmond's illustrations. Recently, he's made a few of the images available online for the mature coloring enthusiast, some of which he's shared with us here.
Cheesecake Boys: An Adult Coloring Book is now available online.
[rebelmouse-image 32581662 expand=1 dam=1 alt="The "Attempting to Find Out if Charlotte's BF is Gay" Look" site_id=25879314 is_animated_gif="false" original_size="583x750" crop_info="%7B%22image%22%3A%20%22https%3A//assets.rbl.ms/32581662/origin.jpg%22%2C%20%22thumbnails%22%3A%20%7B%22origin%22%3A%20%22https%3A//assets.rbl.ms/32581662/origin.jpg%22%2C%20%22700x1245%22%3A%20%22https%3A//rebelmouse.out.com/media-library/eyJ0eXAiOiJKV1QiLCJhbGciOiJIUzI1NiJ9.eyJpbWFnZSI6Imh0dHBzOi8vYXNzZXRzLnJibC5tcy8zMjU4MTY2Mi9vcmlnaW4uanBnIiwiZXhwaXJlc19hdCI6MTcyMDU3MjMyM30.9DiEJzX0Pv889eHSDZCf2NR91hABbN8A8FQ-5ZIWQP8/image.jpg%3Fwidth%3D700%26height%3D1245%26coordinates%3D0%252C0%252C161%252C0%22%2C%20%22600x400%22%3A%20%22https%3A//rebelmouse.out.com/media-library/eyJ0eXAiOiJKV1QiLCJhbGciOiJIUzI1NiJ9.eyJpbWFnZSI6Imh0dHBzOi8vYXNzZXRzLnJibC5tcy8zMjU4MTY2Mi9vcmlnaW4uanBnIiwiZXhwaXJlc19hdCI6MTcyMDU3MjMyM30.9DiEJzX0Pv889eHSDZCf2NR91hABbN8A8FQ-5ZIWQP8/image.jpg%3Fwidth%3D600%26height%3D400%26coordinates%3D0%252C0%252C0%252C362%22%2C%20%22750x1000%22%3A%20%22https%3A//rebelmouse.out.com/media-library/eyJ0eXAiOiJKV1QiLCJhbGciOiJIUzI1NiJ9.eyJpbWFnZSI6Imh0dHBzOi8vYXNzZXRzLnJibC5tcy8zMjU4MTY2Mi9vcmlnaW4uanBnIiwiZXhwaXJlc19hdCI6MTcyMDU3MjMyM30.9DiEJzX0Pv889eHSDZCf2NR91hABbN8A8FQ-5ZIWQP8/image.jpg%3Fwidth%3D750%26height%3D1000%26coordinates%3D0%252C0%252C21%252C0%22%2C%20%22980x%22%3A%20%22https%3A//rebelmouse.out.com/media-library/eyJ0eXAiOiJKV1QiLCJhbGciOiJIUzI1NiJ9.eyJpbWFnZSI6Imh0dHBzOi8vYXNzZXRzLnJibC5tcy8zMjU4MTY2Mi9vcmlnaW4uanBnIiwiZXhwaXJlc19hdCI6MTcyMDU3MjMyM30.9DiEJzX0Pv889eHSDZCf2NR91hABbN8A8FQ-5ZIWQP8/image.jpg%3Fwidth%3D980%22%2C%20%221200x400%22%3A%20%22https%3A//rebelmouse.out.com/media-library/eyJ0eXAiOiJKV1QiLCJhbGciOiJIUzI1NiJ9.eyJpbWFnZSI6Imh0dHBzOi8vYXNzZXRzLnJibC5tcy8zMjU4MTY2Mi9vcmlnaW4uanBnIiwiZXhwaXJlc19hdCI6MTcyMDU3MjMyM30.9DiEJzX0Pv889eHSDZCf2NR91hABbN8A8FQ-5ZIWQP8/image.jpg%3Fwidth%3D1200%26height%3D400%26coordinates%3D0%252C52%252C0%252C504%22%2C%20%222000x1500%22%3A%20%22https%3A//rebelmouse.out.com/media-library/eyJ0eXAiOiJKV1QiLCJhbGciOiJIUzI1NiJ9.eyJpbWFnZSI6Imh0dHBzOi8vYXNzZXRzLnJibC5tcy8zMjU4MTY2Mi9vcmlnaW4uanBnIiwiZXhwaXJlc19hdCI6MTcyMDU3MjMyM30.9DiEJzX0Pv889eHSDZCf2NR91hABbN8A8FQ-5ZIWQP8/image.jpg%3Fwidth%3D2000%26height%3D1500%26coordinates%3D0%252C0%252C0%252C314%22%2C%20%22600x300%22%3A%20%22https%3A//rebelmouse.out.com/media-library/eyJ0eXAiOiJKV1QiLCJhbGciOiJIUzI1NiJ9.eyJpbWFnZSI6Imh0dHBzOi8vYXNzZXRzLnJibC5tcy8zMjU4MTY2Mi9vcmlnaW4uanBnIiwiZXhwaXJlc19hdCI6MTcyMDU3MjMyM30.9DiEJzX0Pv889eHSDZCf2NR91hABbN8A8FQ-5ZIWQP8/image.jpg%3Fwidth%3D600%26height%3D300%26coordinates%3D0%252C4%252C0%252C456%22%2C%20%221245x700%22%3A%20%22https%3A//rebelmouse.out.com/media-library/eyJ0eXAiOiJKV1QiLCJhbGciOiJIUzI1NiJ9.eyJpbWFnZSI6Imh0dHBzOi8vYXNzZXRzLnJibC5tcy8zMjU4MTY2Mi9vcmlnaW4uanBnIiwiZXhwaXJlc19hdCI6MTcyMDU3MjMyM30.9DiEJzX0Pv889eHSDZCf2NR91hABbN8A8FQ-5ZIWQP8/image.jpg%3Fwidth%3D1245%26height%3D700%26coordinates%3D0%252C0%252C0%252C424%22%2C%20%221200x800%22%3A%20%22https%3A//rebelmouse.out.com/media-library/eyJ0eXAiOiJKV1QiLCJhbGciOiJIUzI1NiJ9.eyJpbWFnZSI6Imh0dHBzOi8vYXNzZXRzLnJibC5tcy8zMjU4MTY2Mi9vcmlnaW4uanBnIiwiZXhwaXJlc19hdCI6MTcyMDU3MjMyM30.9DiEJzX0Pv889eHSDZCf2NR91hABbN8A8FQ-5ZIWQP8/image.jpg%3Fwidth%3D1200%26height%3D800%26coordinates%3D0%252C0%252C0%252C362%22%2C%20%221200x600%22%3A%20%22https%3A//rebelmouse.out.com/media-library/eyJ0eXAiOiJKV1QiLCJhbGciOiJIUzI1NiJ9.eyJpbWFnZSI6Imh0dHBzOi8vYXNzZXRzLnJibC5tcy8zMjU4MTY2Mi9vcmlnaW4uanBnIiwiZXhwaXJlc19hdCI6MTcyMDU3MjMyM30.9DiEJzX0Pv889eHSDZCf2NR91hABbN8A8FQ-5ZIWQP8/image.jpg%3Fwidth%3D1200%26height%3D600%26coordinates%3D0%252C4%252C0%252C456%22%2C%20%22210x%22%3A%20%22https%3A//rebelmouse.out.com/media-library/eyJ0eXAiOiJKV1QiLCJhbGciOiJIUzI1NiJ9.eyJpbWFnZSI6Imh0dHBzOi8vYXNzZXRzLnJibC5tcy8zMjU4MTY2Mi9vcmlnaW4uanBnIiwiZXhwaXJlc19hdCI6MTcyMDU3MjMyM30.9DiEJzX0Pv889eHSDZCf2NR91hABbN8A8FQ-5ZIWQP8/image.jpg%3Fwidth%3D210%22%2C%20%2235x35%22%3A%20%22https%3A//rebelmouse.out.com/media-library/eyJ0eXAiOiJKV1QiLCJhbGciOiJIUzI1NiJ9.eyJpbWFnZSI6Imh0dHBzOi8vYXNzZXRzLnJibC5tcy8zMjU4MTY2Mi9vcmlnaW4uanBnIiwiZXhwaXJlc19hdCI6MTcyMDU3MjMyM30.9DiEJzX0Pv889eHSDZCf2NR91hABbN8A8FQ-5ZIWQP8/image.jpg%3Fwidth%3D35%26height%3D35%22%2C%20%22600x%22%3A%20%22https%3A//rebelmouse.out.com/media-library/eyJ0eXAiOiJKV1QiLCJhbGciOiJIUzI1NiJ9.eyJpbWFnZSI6Imh0dHBzOi8vYXNzZXRzLnJibC5tcy8zMjU4MTY2Mi9vcmlnaW4uanBnIiwiZXhwaXJlc19hdCI6MTcyMDU3MjMyM30.9DiEJzX0Pv889eHSDZCf2NR91hABbN8A8FQ-5ZIWQP8/image.jpg%3Fwidth%3D600%22%2C%20%221000x750%22%3A%20%22https%3A//rebelmouse.out.com/media-library/eyJ0eXAiOiJKV1QiLCJhbGciOiJIUzI1NiJ9.eyJpbWFnZSI6Imh0dHBzOi8vYXNzZXRzLnJibC5tcy8zMjU4MTY2Mi9vcmlnaW4uanBnIiwiZXhwaXJlc19hdCI6MTcyMDU3MjMyM30.9DiEJzX0Pv889eHSDZCf2NR91hABbN8A8FQ-5ZIWQP8/image.jpg%3Fwidth%3D1000%26height%3D750%26coordinates%3D0%252C0%252C0%252C314%22%2C%20%22600x600%22%3A%20%22https%3A//rebelmouse.out.com/media-library/eyJ0eXAiOiJKV1QiLCJhbGciOiJIUzI1NiJ9.eyJpbWFnZSI6Imh0dHBzOi8vYXNzZXRzLnJibC5tcy8zMjU4MTY2Mi9vcmlnaW4uanBnIiwiZXhwaXJlc19hdCI6MTcyMDU3MjMyM30.9DiEJzX0Pv889eHSDZCf2NR91hABbN8A8FQ-5ZIWQP8/image.jpg%3Fwidth%3D600%26height%3D600%26coordinates%3D0%252C0%252C0%252C168%22%2C%20%221500x2000%22%3A%20%22https%3A//rebelmouse.out.com/media-library/eyJ0eXAiOiJKV1QiLCJhbGciOiJIUzI1NiJ9.eyJpbWFnZSI6Imh0dHBzOi8vYXNzZXRzLnJibC5tcy8zMjU4MTY2Mi9vcmlnaW4uanBnIiwiZXhwaXJlc19hdCI6MTcyMDU3MjMyM30.9DiEJzX0Pv889eHSDZCf2NR91hABbN8A8FQ-5ZIWQP8/image.jpg%3Fwidth%3D1500%26height%3D2000%26coordinates%3D0%252C0%252C21%252C0%22%2C%20%22300x300%22%3A%20%22https%3A//rebelmouse.out.com/media-library/eyJ0eXAiOiJKV1QiLCJhbGciOiJIUzI1NiJ9.eyJpbWFnZSI6Imh0dHBzOi8vYXNzZXRzLnJibC5tcy8zMjU4MTY2Mi9vcmlnaW4uanBnIiwiZXhwaXJlc19hdCI6MTcyMDU3MjMyM30.9DiEJzX0Pv889eHSDZCf2NR91hABbN8A8FQ-5ZIWQP8/image.jpg%3Fwidth%3D300%26height%3D300%26coordinates%3D0%252C0%252C0%252C168%22%2C%20%22300x%22%3A%20%22https%3A//rebelmouse.out.com/media-library/eyJ0eXAiOiJKV1QiLCJhbGciOiJIUzI1NiJ9.eyJpbWFnZSI6Imh0dHBzOi8vYXNzZXRzLnJibC5tcy8zMjU4MTY2Mi9vcmlnaW4uanBnIiwiZXhwaXJlc19hdCI6MTcyMDU3MjMyM30.9DiEJzX0Pv889eHSDZCf2NR91hABbN8A8FQ-5ZIWQP8/image.jpg%3Fwidth%3D300%22%2C%20%22600x200%22%3A%20%22https%3A//rebelmouse.out.com/media-library/eyJ0eXAiOiJKV1QiLCJhbGciOiJIUzI1NiJ9.eyJpbWFnZSI6Imh0dHBzOi8vYXNzZXRzLnJibC5tcy8zMjU4MTY2Mi9vcmlnaW4uanBnIiwiZXhwaXJlc19hdCI6MTcyMDU3MjMyM30.9DiEJzX0Pv889eHSDZCf2NR91hABbN8A8FQ-5ZIWQP8/image.jpg%3Fwidth%3D600%26height%3D200%26coordinates%3D0%252C52%252C0%252C504%22%7D%2C%20%22manual_image_crops%22%3A%20%7B%229x16%22%3A%20%7B%22sizes%22%3A%20%5B%22700x1245%22%5D%2C%20%22top%22%3A%200%2C%20%22height%22%3A%20750%2C%20%22width%22%3A%20422%2C%20%22left%22%3A%200%7D%2C%20%22600x300%22%3A%20%7B%22sizes%22%3A%20%5B%22600x300%22%5D%2C%20%22top%22%3A%204%2C%20%22height%22%3A%20290%2C%20%22width%22%3A%20583%2C%20%22left%22%3A%200%7D%2C%20%223x1%22%3A%20%7B%22sizes%22%3A%20%5B%221200x400%22%2C%20%22600x200%22%5D%2C%20%22top%22%3A%2052%2C%20%22height%22%3A%20194%2C%20%22width%22%3A%20583%2C%20%22left%22%3A%200%7D%2C%20%223x2%22%3A%20%7B%22sizes%22%3A%20%5B%221200x800%22%2C%20%22600x400%22%5D%2C%20%22top%22%3A%200%2C%20%22height%22%3A%20388%2C%20%22width%22%3A%20583%2C%20%22left%22%3A%200%7D%2C%20%221x1%22%3A%20%7B%22sizes%22%3A%20%5B%22600x600%22%2C%20%22300x300%22%5D%2C%20%22top%22%3A%200%2C%20%22height%22%3A%20582%2C%20%22width%22%3A%20583%2C%20%22left%22%3A%200%7D%2C%20%223x4%22%3A%20%7B%22sizes%22%3A%20%5B%221500x2000%22%2C%20%22750x1000%22%5D%2C%20%22top%22%3A%200%2C%20%22height%22%3A%20750%2C%20%22width%22%3A%20562%2C%20%22left%22%3A%200%7D%2C%20%2216x9%22%3A%20%7B%22sizes%22%3A%20%5B%221245x700%22%5D%2C%20%22top%22%3A%200%2C%20%22height%22%3A%20326%2C%20%22width%22%3A%20583%2C%20%22left%22%3A%200%7D%2C%20%224x3%22%3A%20%7B%22sizes%22%3A%20%5B%222000x1500%22%2C%20%221000x750%22%5D%2C%20%22top%22%3A%200%2C%20%22height%22%3A%20436%2C%20%22width%22%3A%20583%2C%20%22left%22%3A%200%7D%2C%20%222x1%22%3A%20%7B%22sizes%22%3A%20%5B%221200x600%22%2C%20%22600x300%22%5D%2C%20%22top%22%3A%204%2C%20%22height%22%3A%20290%2C%20%22width%22%3A%20583%2C%20%22left%22%3A%200%7D%7D%7D" caption="" photo_credit=""]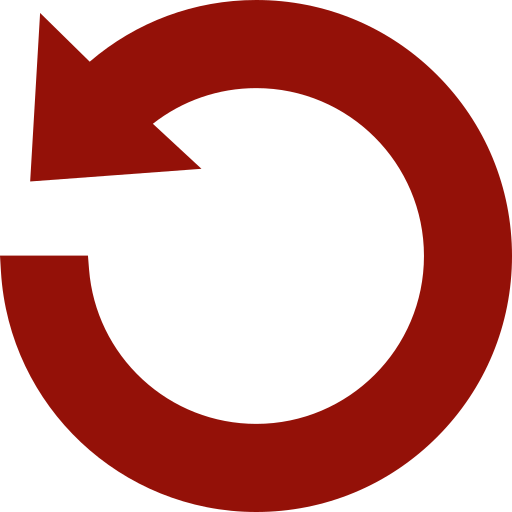 Replay Gallery
More Galleries
September 25 2023 1:55 PM