© 2023 Pride Publishing Inc.
All Rights reserved
Scroll To Top
 
Walt Whitman was born May 31, 1819. The great American poet, the "Bard of Democracy," would turn 197 years old this year. Considered by most academics as one of the most influential American poets of all time, Whitman made his name with his collection Leaves of Grass, which included his masterwork "Song of Myself."
Crucial to Whitman's legacy is the ambiguity in some of his poems--and lack of ambguity in others--over his affection for other men. Whitman lauds the universal love and appreciation of both man and woman, lofty and mundane. He may be the highest-profile bisexual artist of our time.
Here are six quotes from his poems that show off his adoration of men and male physicality.
[rebelmouse-image 32593282 expand=1 dam=1 alt=""To a Stranger"" site_id=25879314 is_animated_gif="false" original_size="750x554" crop_info="%7B%22image%22%3A%20%22https%3A//assets.rbl.ms/32593282/origin.jpg%22%2C%20%22thumbnails%22%3A%20%7B%22origin%22%3A%20%22https%3A//assets.rbl.ms/32593282/origin.jpg%22%2C%20%22700x1245%22%3A%20%22https%3A//rebelmouse.out.com/media-library/eyJ0eXAiOiJKV1QiLCJhbGciOiJIUzI1NiJ9.eyJpbWFnZSI6Imh0dHBzOi8vYXNzZXRzLnJibC5tcy8zMjU5MzI4Mi9vcmlnaW4uanBnIiwiZXhwaXJlc19hdCI6MTcxODMxMDkyMH0.yGT6manH7S_-nJXQUAWR6JzzcZJJQCfFqt9dhOY8AJQ/image.jpg%3Fwidth%3D700%26height%3D1245%26coordinates%3D219%252C0%252C219%252C0%22%2C%20%22600x400%22%3A%20%22https%3A//rebelmouse.out.com/media-library/eyJ0eXAiOiJKV1QiLCJhbGciOiJIUzI1NiJ9.eyJpbWFnZSI6Imh0dHBzOi8vYXNzZXRzLnJibC5tcy8zMjU5MzI4Mi9vcmlnaW4uanBnIiwiZXhwaXJlc19hdCI6MTcxODMxMDkyMH0.yGT6manH7S_-nJXQUAWR6JzzcZJJQCfFqt9dhOY8AJQ/image.jpg%3Fwidth%3D600%26height%3D400%26coordinates%3D0%252C27%252C0%252C27%22%2C%20%22750x1000%22%3A%20%22https%3A//rebelmouse.out.com/media-library/eyJ0eXAiOiJKV1QiLCJhbGciOiJIUzI1NiJ9.eyJpbWFnZSI6Imh0dHBzOi8vYXNzZXRzLnJibC5tcy8zMjU5MzI4Mi9vcmlnaW4uanBnIiwiZXhwaXJlc19hdCI6MTcxODMxMDkyMH0.yGT6manH7S_-nJXQUAWR6JzzcZJJQCfFqt9dhOY8AJQ/image.jpg%3Fwidth%3D750%26height%3D1000%26coordinates%3D167%252C0%252C167%252C0%22%2C%20%22980x%22%3A%20%22https%3A//rebelmouse.out.com/media-library/eyJ0eXAiOiJKV1QiLCJhbGciOiJIUzI1NiJ9.eyJpbWFnZSI6Imh0dHBzOi8vYXNzZXRzLnJibC5tcy8zMjU5MzI4Mi9vcmlnaW4uanBnIiwiZXhwaXJlc19hdCI6MTcxODMxMDkyMH0.yGT6manH7S_-nJXQUAWR6JzzcZJJQCfFqt9dhOY8AJQ/image.jpg%3Fwidth%3D980%22%2C%20%221200x400%22%3A%20%22https%3A//rebelmouse.out.com/media-library/eyJ0eXAiOiJKV1QiLCJhbGciOiJIUzI1NiJ9.eyJpbWFnZSI6Imh0dHBzOi8vYXNzZXRzLnJibC5tcy8zMjU5MzI4Mi9vcmlnaW4uanBnIiwiZXhwaXJlc19hdCI6MTcxODMxMDkyMH0.yGT6manH7S_-nJXQUAWR6JzzcZJJQCfFqt9dhOY8AJQ/image.jpg%3Fwidth%3D1200%26height%3D400%26coordinates%3D0%252C152%252C0%252C152%22%2C%20%222000x1500%22%3A%20%22https%3A//rebelmouse.out.com/media-library/eyJ0eXAiOiJKV1QiLCJhbGciOiJIUzI1NiJ9.eyJpbWFnZSI6Imh0dHBzOi8vYXNzZXRzLnJibC5tcy8zMjU5MzI4Mi9vcmlnaW4uanBnIiwiZXhwaXJlc19hdCI6MTcxODMxMDkyMH0.yGT6manH7S_-nJXQUAWR6JzzcZJJQCfFqt9dhOY8AJQ/image.jpg%3Fwidth%3D2000%26height%3D1500%26coordinates%3D5%252C0%252C6%252C0%22%2C%20%22600x300%22%3A%20%22https%3A//rebelmouse.out.com/media-library/eyJ0eXAiOiJKV1QiLCJhbGciOiJIUzI1NiJ9.eyJpbWFnZSI6Imh0dHBzOi8vYXNzZXRzLnJibC5tcy8zMjU5MzI4Mi9vcmlnaW4uanBnIiwiZXhwaXJlc19hdCI6MTcxODMxMDkyMH0.yGT6manH7S_-nJXQUAWR6JzzcZJJQCfFqt9dhOY8AJQ/image.jpg%3Fwidth%3D600%26height%3D300%26coordinates%3D0%252C89%252C0%252C90%22%2C%20%221245x700%22%3A%20%22https%3A//rebelmouse.out.com/media-library/eyJ0eXAiOiJKV1QiLCJhbGciOiJIUzI1NiJ9.eyJpbWFnZSI6Imh0dHBzOi8vYXNzZXRzLnJibC5tcy8zMjU5MzI4Mi9vcmlnaW4uanBnIiwiZXhwaXJlc19hdCI6MTcxODMxMDkyMH0.yGT6manH7S_-nJXQUAWR6JzzcZJJQCfFqt9dhOY8AJQ/image.jpg%3Fwidth%3D1245%26height%3D700%26coordinates%3D0%252C66%252C0%252C67%22%2C%20%221200x800%22%3A%20%22https%3A//rebelmouse.out.com/media-library/eyJ0eXAiOiJKV1QiLCJhbGciOiJIUzI1NiJ9.eyJpbWFnZSI6Imh0dHBzOi8vYXNzZXRzLnJibC5tcy8zMjU5MzI4Mi9vcmlnaW4uanBnIiwiZXhwaXJlc19hdCI6MTcxODMxMDkyMH0.yGT6manH7S_-nJXQUAWR6JzzcZJJQCfFqt9dhOY8AJQ/image.jpg%3Fwidth%3D1200%26height%3D800%26coordinates%3D0%252C27%252C0%252C27%22%2C%20%221200x600%22%3A%20%22https%3A//rebelmouse.out.com/media-library/eyJ0eXAiOiJKV1QiLCJhbGciOiJIUzI1NiJ9.eyJpbWFnZSI6Imh0dHBzOi8vYXNzZXRzLnJibC5tcy8zMjU5MzI4Mi9vcmlnaW4uanBnIiwiZXhwaXJlc19hdCI6MTcxODMxMDkyMH0.yGT6manH7S_-nJXQUAWR6JzzcZJJQCfFqt9dhOY8AJQ/image.jpg%3Fwidth%3D1200%26height%3D600%26coordinates%3D0%252C89%252C0%252C90%22%2C%20%22210x%22%3A%20%22https%3A//rebelmouse.out.com/media-library/eyJ0eXAiOiJKV1QiLCJhbGciOiJIUzI1NiJ9.eyJpbWFnZSI6Imh0dHBzOi8vYXNzZXRzLnJibC5tcy8zMjU5MzI4Mi9vcmlnaW4uanBnIiwiZXhwaXJlc19hdCI6MTcxODMxMDkyMH0.yGT6manH7S_-nJXQUAWR6JzzcZJJQCfFqt9dhOY8AJQ/image.jpg%3Fwidth%3D210%22%2C%20%2235x35%22%3A%20%22https%3A//rebelmouse.out.com/media-library/eyJ0eXAiOiJKV1QiLCJhbGciOiJIUzI1NiJ9.eyJpbWFnZSI6Imh0dHBzOi8vYXNzZXRzLnJibC5tcy8zMjU5MzI4Mi9vcmlnaW4uanBnIiwiZXhwaXJlc19hdCI6MTcxODMxMDkyMH0.yGT6manH7S_-nJXQUAWR6JzzcZJJQCfFqt9dhOY8AJQ/image.jpg%3Fwidth%3D35%26height%3D35%22%2C%20%22600x%22%3A%20%22https%3A//rebelmouse.out.com/media-library/eyJ0eXAiOiJKV1QiLCJhbGciOiJIUzI1NiJ9.eyJpbWFnZSI6Imh0dHBzOi8vYXNzZXRzLnJibC5tcy8zMjU5MzI4Mi9vcmlnaW4uanBnIiwiZXhwaXJlc19hdCI6MTcxODMxMDkyMH0.yGT6manH7S_-nJXQUAWR6JzzcZJJQCfFqt9dhOY8AJQ/image.jpg%3Fwidth%3D600%22%2C%20%221000x750%22%3A%20%22https%3A//rebelmouse.out.com/media-library/eyJ0eXAiOiJKV1QiLCJhbGciOiJIUzI1NiJ9.eyJpbWFnZSI6Imh0dHBzOi8vYXNzZXRzLnJibC5tcy8zMjU5MzI4Mi9vcmlnaW4uanBnIiwiZXhwaXJlc19hdCI6MTcxODMxMDkyMH0.yGT6manH7S_-nJXQUAWR6JzzcZJJQCfFqt9dhOY8AJQ/image.jpg%3Fwidth%3D1000%26height%3D750%26coordinates%3D5%252C0%252C6%252C0%22%2C%20%22600x600%22%3A%20%22https%3A//rebelmouse.out.com/media-library/eyJ0eXAiOiJKV1QiLCJhbGciOiJIUzI1NiJ9.eyJpbWFnZSI6Imh0dHBzOi8vYXNzZXRzLnJibC5tcy8zMjU5MzI4Mi9vcmlnaW4uanBnIiwiZXhwaXJlc19hdCI6MTcxODMxMDkyMH0.yGT6manH7S_-nJXQUAWR6JzzcZJJQCfFqt9dhOY8AJQ/image.jpg%3Fwidth%3D600%26height%3D600%26coordinates%3D98%252C0%252C98%252C0%22%2C%20%221500x2000%22%3A%20%22https%3A//rebelmouse.out.com/media-library/eyJ0eXAiOiJKV1QiLCJhbGciOiJIUzI1NiJ9.eyJpbWFnZSI6Imh0dHBzOi8vYXNzZXRzLnJibC5tcy8zMjU5MzI4Mi9vcmlnaW4uanBnIiwiZXhwaXJlc19hdCI6MTcxODMxMDkyMH0.yGT6manH7S_-nJXQUAWR6JzzcZJJQCfFqt9dhOY8AJQ/image.jpg%3Fwidth%3D1500%26height%3D2000%26coordinates%3D167%252C0%252C167%252C0%22%2C%20%22300x300%22%3A%20%22https%3A//rebelmouse.out.com/media-library/eyJ0eXAiOiJKV1QiLCJhbGciOiJIUzI1NiJ9.eyJpbWFnZSI6Imh0dHBzOi8vYXNzZXRzLnJibC5tcy8zMjU5MzI4Mi9vcmlnaW4uanBnIiwiZXhwaXJlc19hdCI6MTcxODMxMDkyMH0.yGT6manH7S_-nJXQUAWR6JzzcZJJQCfFqt9dhOY8AJQ/image.jpg%3Fwidth%3D300%26height%3D300%26coordinates%3D98%252C0%252C98%252C0%22%2C%20%22300x%22%3A%20%22https%3A//rebelmouse.out.com/media-library/eyJ0eXAiOiJKV1QiLCJhbGciOiJIUzI1NiJ9.eyJpbWFnZSI6Imh0dHBzOi8vYXNzZXRzLnJibC5tcy8zMjU5MzI4Mi9vcmlnaW4uanBnIiwiZXhwaXJlc19hdCI6MTcxODMxMDkyMH0.yGT6manH7S_-nJXQUAWR6JzzcZJJQCfFqt9dhOY8AJQ/image.jpg%3Fwidth%3D300%22%2C%20%22600x200%22%3A%20%22https%3A//rebelmouse.out.com/media-library/eyJ0eXAiOiJKV1QiLCJhbGciOiJIUzI1NiJ9.eyJpbWFnZSI6Imh0dHBzOi8vYXNzZXRzLnJibC5tcy8zMjU5MzI4Mi9vcmlnaW4uanBnIiwiZXhwaXJlc19hdCI6MTcxODMxMDkyMH0.yGT6manH7S_-nJXQUAWR6JzzcZJJQCfFqt9dhOY8AJQ/image.jpg%3Fwidth%3D600%26height%3D200%26coordinates%3D0%252C152%252C0%252C152%22%7D%2C%20%22manual_image_crops%22%3A%20%7B%229x16%22%3A%20%7B%22sizes%22%3A%20%5B%22700x1245%22%5D%2C%20%22top%22%3A%200%2C%20%22height%22%3A%20554%2C%20%22width%22%3A%20312%2C%20%22left%22%3A%20219%7D%2C%20%22600x300%22%3A%20%7B%22sizes%22%3A%20%5B%22600x300%22%5D%2C%20%22top%22%3A%2089%2C%20%22height%22%3A%20375%2C%20%22width%22%3A%20750%2C%20%22left%22%3A%200%7D%2C%20%223x1%22%3A%20%7B%22sizes%22%3A%20%5B%221200x400%22%2C%20%22600x200%22%5D%2C%20%22top%22%3A%20152%2C%20%22height%22%3A%20250%2C%20%22width%22%3A%20750%2C%20%22left%22%3A%200%7D%2C%20%223x2%22%3A%20%7B%22sizes%22%3A%20%5B%221200x800%22%2C%20%22600x400%22%5D%2C%20%22top%22%3A%2027%2C%20%22height%22%3A%20500%2C%20%22width%22%3A%20750%2C%20%22left%22%3A%200%7D%2C%20%221x1%22%3A%20%7B%22sizes%22%3A%20%5B%22600x600%22%2C%20%22300x300%22%5D%2C%20%22top%22%3A%200%2C%20%22height%22%3A%20554%2C%20%22width%22%3A%20554%2C%20%22left%22%3A%2098%7D%2C%20%223x4%22%3A%20%7B%22sizes%22%3A%20%5B%221500x2000%22%2C%20%22750x1000%22%5D%2C%20%22top%22%3A%200%2C%20%22height%22%3A%20554%2C%20%22width%22%3A%20416%2C%20%22left%22%3A%20167%7D%2C%20%2216x9%22%3A%20%7B%22sizes%22%3A%20%5B%221245x700%22%5D%2C%20%22top%22%3A%2066%2C%20%22height%22%3A%20421%2C%20%22width%22%3A%20750%2C%20%22left%22%3A%200%7D%2C%20%224x3%22%3A%20%7B%22sizes%22%3A%20%5B%222000x1500%22%2C%20%221000x750%22%5D%2C%20%22top%22%3A%200%2C%20%22height%22%3A%20554%2C%20%22width%22%3A%20739%2C%20%22left%22%3A%205%7D%2C%20%222x1%22%3A%20%7B%22sizes%22%3A%20%5B%221200x600%22%2C%20%22600x300%22%5D%2C%20%22top%22%3A%2089%2C%20%22height%22%3A%20375%2C%20%22width%22%3A%20750%2C%20%22left%22%3A%200%7D%7D%7D" caption="" photo_credit=""]
[rebelmouse-image 32593283 expand=1 dam=1 alt=""Sometimes with One I Love"" site_id=25879314 is_animated_gif="false" original_size="750x563" crop_info="%7B%22image%22%3A%20%22https%3A//assets.rbl.ms/32593283/origin.jpg%22%2C%20%22thumbnails%22%3A%20%7B%22origin%22%3A%20%22https%3A//assets.rbl.ms/32593283/origin.jpg%22%2C%20%22300x300%22%3A%20%22https%3A//rebelmouse.out.com/media-library/eyJ0eXAiOiJKV1QiLCJhbGciOiJIUzI1NiJ9.eyJpbWFnZSI6Imh0dHBzOi8vYXNzZXRzLnJibC5tcy8zMjU5MzI4My9vcmlnaW4uanBnIiwiZXhwaXJlc19hdCI6MTcxMTE5NTQ5NX0.JMVBi68P0_Gwlc3bMq9hfWSQ6pfIP10Dv7G4EKir5mo/image.jpg%3Fwidth%3D300%26height%3D300%26coordinates%3D153%252C0%252C35%252C0%22%2C%20%22600x200%22%3A%20%22https%3A//rebelmouse.out.com/media-library/eyJ0eXAiOiJKV1QiLCJhbGciOiJIUzI1NiJ9.eyJpbWFnZSI6Imh0dHBzOi8vYXNzZXRzLnJibC5tcy8zMjU5MzI4My9vcmlnaW4uanBnIiwiZXhwaXJlc19hdCI6MTcxMTE5NTQ5NX0.JMVBi68P0_Gwlc3bMq9hfWSQ6pfIP10Dv7G4EKir5mo/image.jpg%3Fwidth%3D600%26height%3D200%26coordinates%3D0%252C129%252C0%252C184%22%2C%20%222000x1500%22%3A%20%22https%3A//rebelmouse.out.com/media-library/eyJ0eXAiOiJKV1QiLCJhbGciOiJIUzI1NiJ9.eyJpbWFnZSI6Imh0dHBzOi8vYXNzZXRzLnJibC5tcy8zMjU5MzI4My9vcmlnaW4uanBnIiwiZXhwaXJlc19hdCI6MTcxMTE5NTQ5NX0.JMVBi68P0_Gwlc3bMq9hfWSQ6pfIP10Dv7G4EKir5mo/image.jpg%3Fwidth%3D2000%26height%3D1500%26coordinates%3D0%252C0%252C0%252C1%22%2C%20%22300x%22%3A%20%22https%3A//rebelmouse.out.com/media-library/eyJ0eXAiOiJKV1QiLCJhbGciOiJIUzI1NiJ9.eyJpbWFnZSI6Imh0dHBzOi8vYXNzZXRzLnJibC5tcy8zMjU5MzI4My9vcmlnaW4uanBnIiwiZXhwaXJlc19hdCI6MTcxMTE5NTQ5NX0.JMVBi68P0_Gwlc3bMq9hfWSQ6pfIP10Dv7G4EKir5mo/image.jpg%3Fwidth%3D300%22%2C%20%22600x400%22%3A%20%22https%3A//rebelmouse.out.com/media-library/eyJ0eXAiOiJKV1QiLCJhbGciOiJIUzI1NiJ9.eyJpbWFnZSI6Imh0dHBzOi8vYXNzZXRzLnJibC5tcy8zMjU5MzI4My9vcmlnaW4uanBnIiwiZXhwaXJlc19hdCI6MTcxMTE5NTQ5NX0.JMVBi68P0_Gwlc3bMq9hfWSQ6pfIP10Dv7G4EKir5mo/image.jpg%3Fwidth%3D600%26height%3D400%26coordinates%3D0%252C4%252C0%252C59%22%2C%20%2235x35%22%3A%20%22https%3A//rebelmouse.out.com/media-library/eyJ0eXAiOiJKV1QiLCJhbGciOiJIUzI1NiJ9.eyJpbWFnZSI6Imh0dHBzOi8vYXNzZXRzLnJibC5tcy8zMjU5MzI4My9vcmlnaW4uanBnIiwiZXhwaXJlc19hdCI6MTcxMTE5NTQ5NX0.JMVBi68P0_Gwlc3bMq9hfWSQ6pfIP10Dv7G4EKir5mo/image.jpg%3Fwidth%3D35%26height%3D35%22%2C%20%221200x400%22%3A%20%22https%3A//rebelmouse.out.com/media-library/eyJ0eXAiOiJKV1QiLCJhbGciOiJIUzI1NiJ9.eyJpbWFnZSI6Imh0dHBzOi8vYXNzZXRzLnJibC5tcy8zMjU5MzI4My9vcmlnaW4uanBnIiwiZXhwaXJlc19hdCI6MTcxMTE5NTQ5NX0.JMVBi68P0_Gwlc3bMq9hfWSQ6pfIP10Dv7G4EKir5mo/image.jpg%3Fwidth%3D1200%26height%3D400%26coordinates%3D0%252C129%252C0%252C184%22%2C%20%22600x300%22%3A%20%22https%3A//rebelmouse.out.com/media-library/eyJ0eXAiOiJKV1QiLCJhbGciOiJIUzI1NiJ9.eyJpbWFnZSI6Imh0dHBzOi8vYXNzZXRzLnJibC5tcy8zMjU5MzI4My9vcmlnaW4uanBnIiwiZXhwaXJlc19hdCI6MTcxMTE5NTQ5NX0.JMVBi68P0_Gwlc3bMq9hfWSQ6pfIP10Dv7G4EKir5mo/image.jpg%3Fwidth%3D600%26height%3D300%26coordinates%3D0%252C67%252C0%252C122%22%2C%20%22750x1000%22%3A%20%22https%3A//rebelmouse.out.com/media-library/eyJ0eXAiOiJKV1QiLCJhbGciOiJIUzI1NiJ9.eyJpbWFnZSI6Imh0dHBzOi8vYXNzZXRzLnJibC5tcy8zMjU5MzI4My9vcmlnaW4uanBnIiwiZXhwaXJlc19hdCI6MTcxMTE5NTQ5NX0.JMVBi68P0_Gwlc3bMq9hfWSQ6pfIP10Dv7G4EKir5mo/image.jpg%3Fwidth%3D750%26height%3D1000%26coordinates%3D223%252C0%252C105%252C0%22%2C%20%221500x2000%22%3A%20%22https%3A//rebelmouse.out.com/media-library/eyJ0eXAiOiJKV1QiLCJhbGciOiJIUzI1NiJ9.eyJpbWFnZSI6Imh0dHBzOi8vYXNzZXRzLnJibC5tcy8zMjU5MzI4My9vcmlnaW4uanBnIiwiZXhwaXJlc19hdCI6MTcxMTE5NTQ5NX0.JMVBi68P0_Gwlc3bMq9hfWSQ6pfIP10Dv7G4EKir5mo/image.jpg%3Fwidth%3D1500%26height%3D2000%26coordinates%3D223%252C0%252C105%252C0%22%2C%20%221200x800%22%3A%20%22https%3A//rebelmouse.out.com/media-library/eyJ0eXAiOiJKV1QiLCJhbGciOiJIUzI1NiJ9.eyJpbWFnZSI6Imh0dHBzOi8vYXNzZXRzLnJibC5tcy8zMjU5MzI4My9vcmlnaW4uanBnIiwiZXhwaXJlc19hdCI6MTcxMTE5NTQ5NX0.JMVBi68P0_Gwlc3bMq9hfWSQ6pfIP10Dv7G4EKir5mo/image.jpg%3Fwidth%3D1200%26height%3D800%26coordinates%3D0%252C4%252C0%252C59%22%2C%20%221245x700%22%3A%20%22https%3A//rebelmouse.out.com/media-library/eyJ0eXAiOiJKV1QiLCJhbGciOiJIUzI1NiJ9.eyJpbWFnZSI6Imh0dHBzOi8vYXNzZXRzLnJibC5tcy8zMjU5MzI4My9vcmlnaW4uanBnIiwiZXhwaXJlc19hdCI6MTcxMTE5NTQ5NX0.JMVBi68P0_Gwlc3bMq9hfWSQ6pfIP10Dv7G4EKir5mo/image.jpg%3Fwidth%3D1245%26height%3D700%26coordinates%3D0%252C44%252C0%252C99%22%2C%20%22600x600%22%3A%20%22https%3A//rebelmouse.out.com/media-library/eyJ0eXAiOiJKV1QiLCJhbGciOiJIUzI1NiJ9.eyJpbWFnZSI6Imh0dHBzOi8vYXNzZXRzLnJibC5tcy8zMjU5MzI4My9vcmlnaW4uanBnIiwiZXhwaXJlc19hdCI6MTcxMTE5NTQ5NX0.JMVBi68P0_Gwlc3bMq9hfWSQ6pfIP10Dv7G4EKir5mo/image.jpg%3Fwidth%3D600%26height%3D600%26coordinates%3D153%252C0%252C35%252C0%22%2C%20%22210x%22%3A%20%22https%3A//rebelmouse.out.com/media-library/eyJ0eXAiOiJKV1QiLCJhbGciOiJIUzI1NiJ9.eyJpbWFnZSI6Imh0dHBzOi8vYXNzZXRzLnJibC5tcy8zMjU5MzI4My9vcmlnaW4uanBnIiwiZXhwaXJlc19hdCI6MTcxMTE5NTQ5NX0.JMVBi68P0_Gwlc3bMq9hfWSQ6pfIP10Dv7G4EKir5mo/image.jpg%3Fwidth%3D210%22%2C%20%22600x%22%3A%20%22https%3A//rebelmouse.out.com/media-library/eyJ0eXAiOiJKV1QiLCJhbGciOiJIUzI1NiJ9.eyJpbWFnZSI6Imh0dHBzOi8vYXNzZXRzLnJibC5tcy8zMjU5MzI4My9vcmlnaW4uanBnIiwiZXhwaXJlc19hdCI6MTcxMTE5NTQ5NX0.JMVBi68P0_Gwlc3bMq9hfWSQ6pfIP10Dv7G4EKir5mo/image.jpg%3Fwidth%3D600%22%2C%20%221000x750%22%3A%20%22https%3A//rebelmouse.out.com/media-library/eyJ0eXAiOiJKV1QiLCJhbGciOiJIUzI1NiJ9.eyJpbWFnZSI6Imh0dHBzOi8vYXNzZXRzLnJibC5tcy8zMjU5MzI4My9vcmlnaW4uanBnIiwiZXhwaXJlc19hdCI6MTcxMTE5NTQ5NX0.JMVBi68P0_Gwlc3bMq9hfWSQ6pfIP10Dv7G4EKir5mo/image.jpg%3Fwidth%3D1000%26height%3D750%26coordinates%3D0%252C0%252C0%252C1%22%2C%20%22980x%22%3A%20%22https%3A//rebelmouse.out.com/media-library/eyJ0eXAiOiJKV1QiLCJhbGciOiJIUzI1NiJ9.eyJpbWFnZSI6Imh0dHBzOi8vYXNzZXRzLnJibC5tcy8zMjU5MzI4My9vcmlnaW4uanBnIiwiZXhwaXJlc19hdCI6MTcxMTE5NTQ5NX0.JMVBi68P0_Gwlc3bMq9hfWSQ6pfIP10Dv7G4EKir5mo/image.jpg%3Fwidth%3D980%22%2C%20%22700x1245%22%3A%20%22https%3A//rebelmouse.out.com/media-library/eyJ0eXAiOiJKV1QiLCJhbGciOiJIUzI1NiJ9.eyJpbWFnZSI6Imh0dHBzOi8vYXNzZXRzLnJibC5tcy8zMjU5MzI4My9vcmlnaW4uanBnIiwiZXhwaXJlc19hdCI6MTcxMTE5NTQ5NX0.JMVBi68P0_Gwlc3bMq9hfWSQ6pfIP10Dv7G4EKir5mo/image.jpg%3Fwidth%3D700%26height%3D1245%26coordinates%3D276%252C0%252C158%252C0%22%2C%20%221200x600%22%3A%20%22https%3A//rebelmouse.out.com/media-library/eyJ0eXAiOiJKV1QiLCJhbGciOiJIUzI1NiJ9.eyJpbWFnZSI6Imh0dHBzOi8vYXNzZXRzLnJibC5tcy8zMjU5MzI4My9vcmlnaW4uanBnIiwiZXhwaXJlc19hdCI6MTcxMTE5NTQ5NX0.JMVBi68P0_Gwlc3bMq9hfWSQ6pfIP10Dv7G4EKir5mo/image.jpg%3Fwidth%3D1200%26height%3D600%26coordinates%3D0%252C67%252C0%252C122%22%7D%2C%20%22manual_image_crops%22%3A%20%7B%229x16%22%3A%20%7B%22sizes%22%3A%20%5B%22700x1245%22%5D%2C%20%22top%22%3A%200%2C%20%22height%22%3A%20563%2C%20%22width%22%3A%20316%2C%20%22left%22%3A%20276%7D%2C%20%22600x300%22%3A%20%7B%22sizes%22%3A%20%5B%22600x300%22%5D%2C%20%22top%22%3A%2067%2C%20%22height%22%3A%20374%2C%20%22width%22%3A%20750%2C%20%22left%22%3A%200%7D%2C%20%223x1%22%3A%20%7B%22sizes%22%3A%20%5B%221200x400%22%2C%20%22600x200%22%5D%2C%20%22top%22%3A%20129%2C%20%22height%22%3A%20250%2C%20%22width%22%3A%20750%2C%20%22left%22%3A%200%7D%2C%20%223x2%22%3A%20%7B%22sizes%22%3A%20%5B%221200x800%22%2C%20%22600x400%22%5D%2C%20%22top%22%3A%204%2C%20%22height%22%3A%20500%2C%20%22width%22%3A%20750%2C%20%22left%22%3A%200%7D%2C%20%221x1%22%3A%20%7B%22sizes%22%3A%20%5B%22600x600%22%2C%20%22300x300%22%5D%2C%20%22top%22%3A%200%2C%20%22height%22%3A%20563%2C%20%22width%22%3A%20562%2C%20%22left%22%3A%20153%7D%2C%20%223x4%22%3A%20%7B%22sizes%22%3A%20%5B%221500x2000%22%2C%20%22750x1000%22%5D%2C%20%22top%22%3A%200%2C%20%22height%22%3A%20563%2C%20%22width%22%3A%20422%2C%20%22left%22%3A%20223%7D%2C%20%2216x9%22%3A%20%7B%22sizes%22%3A%20%5B%221245x700%22%5D%2C%20%22top%22%3A%2044%2C%20%22height%22%3A%20420%2C%20%22width%22%3A%20750%2C%20%22left%22%3A%200%7D%2C%20%224x3%22%3A%20%7B%22sizes%22%3A%20%5B%222000x1500%22%2C%20%221000x750%22%5D%2C%20%22top%22%3A%200%2C%20%22height%22%3A%20562%2C%20%22width%22%3A%20750%2C%20%22left%22%3A%200%7D%2C%20%222x1%22%3A%20%7B%22sizes%22%3A%20%5B%221200x600%22%2C%20%22600x300%22%5D%2C%20%22top%22%3A%2067%2C%20%22height%22%3A%20374%2C%20%22width%22%3A%20750%2C%20%22left%22%3A%200%7D%7D%7D" caption="" photo_credit=""]
[rebelmouse-image 32593284 expand=1 dam=1 alt=""A child said, What is the grass?"" site_id=25879314 is_animated_gif="false" original_size="750x453" crop_info="%7B%22image%22%3A%20%22https%3A//assets.rbl.ms/32593284/origin.jpg%22%2C%20%22thumbnails%22%3A%20%7B%22origin%22%3A%20%22https%3A//assets.rbl.ms/32593284/origin.jpg%22%2C%20%221200x400%22%3A%20%22https%3A//rebelmouse.out.com/media-library/eyJ0eXAiOiJKV1QiLCJhbGciOiJIUzI1NiJ9.eyJpbWFnZSI6Imh0dHBzOi8vYXNzZXRzLnJibC5tcy8zMjU5MzI4NC9vcmlnaW4uanBnIiwiZXhwaXJlc19hdCI6MTY5MTE5ODE4NH0.SUL743fzu2eFwzAMaO4bICqIqTXMTwjRGxeN3HacLb8/image.jpg%3Fwidth%3D1200%26height%3D400%26coordinates%3D0%252C96%252C0%252C107%22%2C%20%2235x35%22%3A%20%22https%3A//rebelmouse.out.com/media-library/eyJ0eXAiOiJKV1QiLCJhbGciOiJIUzI1NiJ9.eyJpbWFnZSI6Imh0dHBzOi8vYXNzZXRzLnJibC5tcy8zMjU5MzI4NC9vcmlnaW4uanBnIiwiZXhwaXJlc19hdCI6MTY5MTE5ODE4NH0.SUL743fzu2eFwzAMaO4bICqIqTXMTwjRGxeN3HacLb8/image.jpg%3Fwidth%3D35%26height%3D35%22%2C%20%221200x800%22%3A%20%22https%3A//rebelmouse.out.com/media-library/eyJ0eXAiOiJKV1QiLCJhbGciOiJIUzI1NiJ9.eyJpbWFnZSI6Imh0dHBzOi8vYXNzZXRzLnJibC5tcy8zMjU5MzI4NC9vcmlnaW4uanBnIiwiZXhwaXJlc19hdCI6MTY5MTE5ODE4NH0.SUL743fzu2eFwzAMaO4bICqIqTXMTwjRGxeN3HacLb8/image.jpg%3Fwidth%3D1200%26height%3D800%26coordinates%3D70%252C0%252C0%252C0%22%2C%20%22600x300%22%3A%20%22https%3A//rebelmouse.out.com/media-library/eyJ0eXAiOiJKV1QiLCJhbGciOiJIUzI1NiJ9.eyJpbWFnZSI6Imh0dHBzOi8vYXNzZXRzLnJibC5tcy8zMjU5MzI4NC9vcmlnaW4uanBnIiwiZXhwaXJlc19hdCI6MTY5MTE5ODE4NH0.SUL743fzu2eFwzAMaO4bICqIqTXMTwjRGxeN3HacLb8/image.jpg%3Fwidth%3D600%26height%3D300%26coordinates%3D0%252C34%252C0%252C45%22%2C%20%22600x400%22%3A%20%22https%3A//rebelmouse.out.com/media-library/eyJ0eXAiOiJKV1QiLCJhbGciOiJIUzI1NiJ9.eyJpbWFnZSI6Imh0dHBzOi8vYXNzZXRzLnJibC5tcy8zMjU5MzI4NC9vcmlnaW4uanBnIiwiZXhwaXJlc19hdCI6MTY5MTE5ODE4NH0.SUL743fzu2eFwzAMaO4bICqIqTXMTwjRGxeN3HacLb8/image.jpg%3Fwidth%3D600%26height%3D400%26coordinates%3D70%252C0%252C0%252C0%22%2C%20%22300x300%22%3A%20%22https%3A//rebelmouse.out.com/media-library/eyJ0eXAiOiJKV1QiLCJhbGciOiJIUzI1NiJ9.eyJpbWFnZSI6Imh0dHBzOi8vYXNzZXRzLnJibC5tcy8zMjU5MzI4NC9vcmlnaW4uanBnIiwiZXhwaXJlc19hdCI6MTY5MTE5ODE4NH0.SUL743fzu2eFwzAMaO4bICqIqTXMTwjRGxeN3HacLb8/image.jpg%3Fwidth%3D300%26height%3D300%26coordinates%3D298%252C0%252C0%252C0%22%2C%20%22750x1000%22%3A%20%22https%3A//rebelmouse.out.com/media-library/eyJ0eXAiOiJKV1QiLCJhbGciOiJIUzI1NiJ9.eyJpbWFnZSI6Imh0dHBzOi8vYXNzZXRzLnJibC5tcy8zMjU5MzI4NC9vcmlnaW4uanBnIiwiZXhwaXJlc19hdCI6MTY5MTE5ODE4NH0.SUL743fzu2eFwzAMaO4bICqIqTXMTwjRGxeN3HacLb8/image.jpg%3Fwidth%3D750%26height%3D1000%26coordinates%3D405%252C0%252C5%252C0%22%2C%20%22600x600%22%3A%20%22https%3A//rebelmouse.out.com/media-library/eyJ0eXAiOiJKV1QiLCJhbGciOiJIUzI1NiJ9.eyJpbWFnZSI6Imh0dHBzOi8vYXNzZXRzLnJibC5tcy8zMjU5MzI4NC9vcmlnaW4uanBnIiwiZXhwaXJlc19hdCI6MTY5MTE5ODE4NH0.SUL743fzu2eFwzAMaO4bICqIqTXMTwjRGxeN3HacLb8/image.jpg%3Fwidth%3D600%26height%3D600%26coordinates%3D298%252C0%252C0%252C0%22%2C%20%22980x%22%3A%20%22https%3A//rebelmouse.out.com/media-library/eyJ0eXAiOiJKV1QiLCJhbGciOiJIUzI1NiJ9.eyJpbWFnZSI6Imh0dHBzOi8vYXNzZXRzLnJibC5tcy8zMjU5MzI4NC9vcmlnaW4uanBnIiwiZXhwaXJlc19hdCI6MTY5MTE5ODE4NH0.SUL743fzu2eFwzAMaO4bICqIqTXMTwjRGxeN3HacLb8/image.jpg%3Fwidth%3D980%22%2C%20%221200x600%22%3A%20%22https%3A//rebelmouse.out.com/media-library/eyJ0eXAiOiJKV1QiLCJhbGciOiJIUzI1NiJ9.eyJpbWFnZSI6Imh0dHBzOi8vYXNzZXRzLnJibC5tcy8zMjU5MzI4NC9vcmlnaW4uanBnIiwiZXhwaXJlc19hdCI6MTY5MTE5ODE4NH0.SUL743fzu2eFwzAMaO4bICqIqTXMTwjRGxeN3HacLb8/image.jpg%3Fwidth%3D1200%26height%3D600%26coordinates%3D0%252C34%252C0%252C45%22%2C%20%221500x2000%22%3A%20%22https%3A//rebelmouse.out.com/media-library/eyJ0eXAiOiJKV1QiLCJhbGciOiJIUzI1NiJ9.eyJpbWFnZSI6Imh0dHBzOi8vYXNzZXRzLnJibC5tcy8zMjU5MzI4NC9vcmlnaW4uanBnIiwiZXhwaXJlc19hdCI6MTY5MTE5ODE4NH0.SUL743fzu2eFwzAMaO4bICqIqTXMTwjRGxeN3HacLb8/image.jpg%3Fwidth%3D1500%26height%3D2000%26coordinates%3D405%252C0%252C5%252C0%22%2C%20%22700x1245%22%3A%20%22https%3A//rebelmouse.out.com/media-library/eyJ0eXAiOiJKV1QiLCJhbGciOiJIUzI1NiJ9.eyJpbWFnZSI6Imh0dHBzOi8vYXNzZXRzLnJibC5tcy8zMjU5MzI4NC9vcmlnaW4uanBnIiwiZXhwaXJlc19hdCI6MTY5MTE5ODE4NH0.SUL743fzu2eFwzAMaO4bICqIqTXMTwjRGxeN3HacLb8/image.jpg%3Fwidth%3D700%26height%3D1245%26coordinates%3D448%252C0%252C48%252C0%22%2C%20%22210x%22%3A%20%22https%3A//rebelmouse.out.com/media-library/eyJ0eXAiOiJKV1QiLCJhbGciOiJIUzI1NiJ9.eyJpbWFnZSI6Imh0dHBzOi8vYXNzZXRzLnJibC5tcy8zMjU5MzI4NC9vcmlnaW4uanBnIiwiZXhwaXJlc19hdCI6MTY5MTE5ODE4NH0.SUL743fzu2eFwzAMaO4bICqIqTXMTwjRGxeN3HacLb8/image.jpg%3Fwidth%3D210%22%2C%20%22300x%22%3A%20%22https%3A//rebelmouse.out.com/media-library/eyJ0eXAiOiJKV1QiLCJhbGciOiJIUzI1NiJ9.eyJpbWFnZSI6Imh0dHBzOi8vYXNzZXRzLnJibC5tcy8zMjU5MzI4NC9vcmlnaW4uanBnIiwiZXhwaXJlc19hdCI6MTY5MTE5ODE4NH0.SUL743fzu2eFwzAMaO4bICqIqTXMTwjRGxeN3HacLb8/image.jpg%3Fwidth%3D300%22%2C%20%22600x200%22%3A%20%22https%3A//rebelmouse.out.com/media-library/eyJ0eXAiOiJKV1QiLCJhbGciOiJIUzI1NiJ9.eyJpbWFnZSI6Imh0dHBzOi8vYXNzZXRzLnJibC5tcy8zMjU5MzI4NC9vcmlnaW4uanBnIiwiZXhwaXJlc19hdCI6MTY5MTE5ODE4NH0.SUL743fzu2eFwzAMaO4bICqIqTXMTwjRGxeN3HacLb8/image.jpg%3Fwidth%3D600%26height%3D200%26coordinates%3D0%252C96%252C0%252C107%22%2C%20%221245x700%22%3A%20%22https%3A//rebelmouse.out.com/media-library/eyJ0eXAiOiJKV1QiLCJhbGciOiJIUzI1NiJ9.eyJpbWFnZSI6Imh0dHBzOi8vYXNzZXRzLnJibC5tcy8zMjU5MzI4NC9vcmlnaW4uanBnIiwiZXhwaXJlc19hdCI6MTY5MTE5ODE4NH0.SUL743fzu2eFwzAMaO4bICqIqTXMTwjRGxeN3HacLb8/image.jpg%3Fwidth%3D1245%26height%3D700%26coordinates%3D0%252C11%252C0%252C22%22%2C%20%222000x1500%22%3A%20%22https%3A//rebelmouse.out.com/media-library/eyJ0eXAiOiJKV1QiLCJhbGciOiJIUzI1NiJ9.eyJpbWFnZSI6Imh0dHBzOi8vYXNzZXRzLnJibC5tcy8zMjU5MzI4NC9vcmlnaW4uanBnIiwiZXhwaXJlc19hdCI6MTY5MTE5ODE4NH0.SUL743fzu2eFwzAMaO4bICqIqTXMTwjRGxeN3HacLb8/image.jpg%3Fwidth%3D2000%26height%3D1500%26coordinates%3D146%252C0%252C0%252C0%22%2C%20%221000x750%22%3A%20%22https%3A//rebelmouse.out.com/media-library/eyJ0eXAiOiJKV1QiLCJhbGciOiJIUzI1NiJ9.eyJpbWFnZSI6Imh0dHBzOi8vYXNzZXRzLnJibC5tcy8zMjU5MzI4NC9vcmlnaW4uanBnIiwiZXhwaXJlc19hdCI6MTY5MTE5ODE4NH0.SUL743fzu2eFwzAMaO4bICqIqTXMTwjRGxeN3HacLb8/image.jpg%3Fwidth%3D1000%26height%3D750%26coordinates%3D146%252C0%252C0%252C0%22%2C%20%22600x%22%3A%20%22https%3A//rebelmouse.out.com/media-library/eyJ0eXAiOiJKV1QiLCJhbGciOiJIUzI1NiJ9.eyJpbWFnZSI6Imh0dHBzOi8vYXNzZXRzLnJibC5tcy8zMjU5MzI4NC9vcmlnaW4uanBnIiwiZXhwaXJlc19hdCI6MTY5MTE5ODE4NH0.SUL743fzu2eFwzAMaO4bICqIqTXMTwjRGxeN3HacLb8/image.jpg%3Fwidth%3D600%22%7D%2C%20%22manual_image_crops%22%3A%20%7B%229x16%22%3A%20%7B%22sizes%22%3A%20%5B%22700x1245%22%5D%2C%20%22top%22%3A%200%2C%20%22height%22%3A%20453%2C%20%22width%22%3A%20254%2C%20%22left%22%3A%20448%7D%2C%20%22600x300%22%3A%20%7B%22sizes%22%3A%20%5B%22600x300%22%5D%2C%20%22top%22%3A%2034%2C%20%22height%22%3A%20374%2C%20%22width%22%3A%20750%2C%20%22left%22%3A%200%7D%2C%20%223x1%22%3A%20%7B%22sizes%22%3A%20%5B%221200x400%22%2C%20%22600x200%22%5D%2C%20%22top%22%3A%2096%2C%20%22height%22%3A%20250%2C%20%22width%22%3A%20750%2C%20%22left%22%3A%200%7D%2C%20%223x2%22%3A%20%7B%22sizes%22%3A%20%5B%221200x800%22%2C%20%22600x400%22%5D%2C%20%22top%22%3A%200%2C%20%22height%22%3A%20453%2C%20%22width%22%3A%20680%2C%20%22left%22%3A%2070%7D%2C%20%221x1%22%3A%20%7B%22sizes%22%3A%20%5B%22600x600%22%2C%20%22300x300%22%5D%2C%20%22top%22%3A%200%2C%20%22height%22%3A%20453%2C%20%22width%22%3A%20452%2C%20%22left%22%3A%20298%7D%2C%20%223x4%22%3A%20%7B%22sizes%22%3A%20%5B%221500x2000%22%2C%20%22750x1000%22%5D%2C%20%22top%22%3A%200%2C%20%22height%22%3A%20453%2C%20%22width%22%3A%20340%2C%20%22left%22%3A%20405%7D%2C%20%2216x9%22%3A%20%7B%22sizes%22%3A%20%5B%221245x700%22%5D%2C%20%22top%22%3A%2011%2C%20%22height%22%3A%20420%2C%20%22width%22%3A%20750%2C%20%22left%22%3A%200%7D%2C%20%224x3%22%3A%20%7B%22sizes%22%3A%20%5B%222000x1500%22%2C%20%221000x750%22%5D%2C%20%22top%22%3A%200%2C%20%22height%22%3A%20453%2C%20%22width%22%3A%20604%2C%20%22left%22%3A%20146%7D%2C%20%222x1%22%3A%20%7B%22sizes%22%3A%20%5B%221200x600%22%2C%20%22600x300%22%5D%2C%20%22top%22%3A%2034%2C%20%22height%22%3A%20374%2C%20%22width%22%3A%20750%2C%20%22left%22%3A%200%7D%7D%7D" caption="" photo_credit=""]
[rebelmouse-image 32593281 expand=1 dam=1 alt=""Whoever You Are Holding Me Now in Hand"" site_id=25879314 is_animated_gif="false" original_size="750x500" crop_info="%7B%22image%22%3A%20%22https%3A//assets.rbl.ms/32593281/origin.jpg%22%2C%20%22thumbnails%22%3A%20%7B%22origin%22%3A%20%22https%3A//assets.rbl.ms/32593281/origin.jpg%22%2C%20%22980x%22%3A%20%22https%3A//rebelmouse.out.com/media-library/eyJ0eXAiOiJKV1QiLCJhbGciOiJIUzI1NiJ9.eyJpbWFnZSI6Imh0dHBzOi8vYXNzZXRzLnJibC5tcy8zMjU5MzI4MS9vcmlnaW4uanBnIiwiZXhwaXJlc19hdCI6MTczMzQ5NzU5Mn0.zMNyAeMlOTS7lQ3AGJPP_Loox55VW0V3LUJT8kUp8W8/image.jpg%3Fwidth%3D980%22%2C%20%22600x300%22%3A%20%22https%3A//rebelmouse.out.com/media-library/eyJ0eXAiOiJKV1QiLCJhbGciOiJIUzI1NiJ9.eyJpbWFnZSI6Imh0dHBzOi8vYXNzZXRzLnJibC5tcy8zMjU5MzI4MS9vcmlnaW4uanBnIiwiZXhwaXJlc19hdCI6MTczMzQ5NzU5Mn0.zMNyAeMlOTS7lQ3AGJPP_Loox55VW0V3LUJT8kUp8W8/image.jpg%3Fwidth%3D600%26height%3D300%26coordinates%3D0%252C62%252C0%252C63%22%2C%20%22600x400%22%3A%20%22https%3A//rebelmouse.out.com/media-library/eyJ0eXAiOiJKV1QiLCJhbGciOiJIUzI1NiJ9.eyJpbWFnZSI6Imh0dHBzOi8vYXNzZXRzLnJibC5tcy8zMjU5MzI4MS9vcmlnaW4uanBnIiwiZXhwaXJlc19hdCI6MTczMzQ5NzU5Mn0.zMNyAeMlOTS7lQ3AGJPP_Loox55VW0V3LUJT8kUp8W8/image.jpg%3Fwidth%3D600%26height%3D400%26coordinates%3D0%252C0%252C0%252C0%22%2C%20%221200x800%22%3A%20%22https%3A//rebelmouse.out.com/media-library/eyJ0eXAiOiJKV1QiLCJhbGciOiJIUzI1NiJ9.eyJpbWFnZSI6Imh0dHBzOi8vYXNzZXRzLnJibC5tcy8zMjU5MzI4MS9vcmlnaW4uanBnIiwiZXhwaXJlc19hdCI6MTczMzQ5NzU5Mn0.zMNyAeMlOTS7lQ3AGJPP_Loox55VW0V3LUJT8kUp8W8/image.jpg%3Fwidth%3D1200%26height%3D800%26coordinates%3D0%252C0%252C0%252C0%22%2C%20%221500x2000%22%3A%20%22https%3A//rebelmouse.out.com/media-library/eyJ0eXAiOiJKV1QiLCJhbGciOiJIUzI1NiJ9.eyJpbWFnZSI6Imh0dHBzOi8vYXNzZXRzLnJibC5tcy8zMjU5MzI4MS9vcmlnaW4uanBnIiwiZXhwaXJlc19hdCI6MTczMzQ5NzU5Mn0.zMNyAeMlOTS7lQ3AGJPP_Loox55VW0V3LUJT8kUp8W8/image.jpg%3Fwidth%3D1500%26height%3D2000%26coordinates%3D187%252C0%252C188%252C0%22%2C%20%22600x200%22%3A%20%22https%3A//rebelmouse.out.com/media-library/eyJ0eXAiOiJKV1QiLCJhbGciOiJIUzI1NiJ9.eyJpbWFnZSI6Imh0dHBzOi8vYXNzZXRzLnJibC5tcy8zMjU5MzI4MS9vcmlnaW4uanBnIiwiZXhwaXJlc19hdCI6MTczMzQ5NzU5Mn0.zMNyAeMlOTS7lQ3AGJPP_Loox55VW0V3LUJT8kUp8W8/image.jpg%3Fwidth%3D600%26height%3D200%26coordinates%3D0%252C125%252C0%252C125%22%2C%20%22300x300%22%3A%20%22https%3A//rebelmouse.out.com/media-library/eyJ0eXAiOiJKV1QiLCJhbGciOiJIUzI1NiJ9.eyJpbWFnZSI6Imh0dHBzOi8vYXNzZXRzLnJibC5tcy8zMjU5MzI4MS9vcmlnaW4uanBnIiwiZXhwaXJlc19hdCI6MTczMzQ5NzU5Mn0.zMNyAeMlOTS7lQ3AGJPP_Loox55VW0V3LUJT8kUp8W8/image.jpg%3Fwidth%3D300%26height%3D300%26coordinates%3D125%252C0%252C125%252C0%22%2C%20%221245x700%22%3A%20%22https%3A//rebelmouse.out.com/media-library/eyJ0eXAiOiJKV1QiLCJhbGciOiJIUzI1NiJ9.eyJpbWFnZSI6Imh0dHBzOi8vYXNzZXRzLnJibC5tcy8zMjU5MzI4MS9vcmlnaW4uanBnIiwiZXhwaXJlc19hdCI6MTczMzQ5NzU5Mn0.zMNyAeMlOTS7lQ3AGJPP_Loox55VW0V3LUJT8kUp8W8/image.jpg%3Fwidth%3D1245%26height%3D700%26coordinates%3D0%252C39%252C0%252C40%22%2C%20%22300x%22%3A%20%22https%3A//rebelmouse.out.com/media-library/eyJ0eXAiOiJKV1QiLCJhbGciOiJIUzI1NiJ9.eyJpbWFnZSI6Imh0dHBzOi8vYXNzZXRzLnJibC5tcy8zMjU5MzI4MS9vcmlnaW4uanBnIiwiZXhwaXJlc19hdCI6MTczMzQ5NzU5Mn0.zMNyAeMlOTS7lQ3AGJPP_Loox55VW0V3LUJT8kUp8W8/image.jpg%3Fwidth%3D300%22%2C%20%22600x%22%3A%20%22https%3A//rebelmouse.out.com/media-library/eyJ0eXAiOiJKV1QiLCJhbGciOiJIUzI1NiJ9.eyJpbWFnZSI6Imh0dHBzOi8vYXNzZXRzLnJibC5tcy8zMjU5MzI4MS9vcmlnaW4uanBnIiwiZXhwaXJlc19hdCI6MTczMzQ5NzU5Mn0.zMNyAeMlOTS7lQ3AGJPP_Loox55VW0V3LUJT8kUp8W8/image.jpg%3Fwidth%3D600%22%2C%20%22600x600%22%3A%20%22https%3A//rebelmouse.out.com/media-library/eyJ0eXAiOiJKV1QiLCJhbGciOiJIUzI1NiJ9.eyJpbWFnZSI6Imh0dHBzOi8vYXNzZXRzLnJibC5tcy8zMjU5MzI4MS9vcmlnaW4uanBnIiwiZXhwaXJlc19hdCI6MTczMzQ5NzU5Mn0.zMNyAeMlOTS7lQ3AGJPP_Loox55VW0V3LUJT8kUp8W8/image.jpg%3Fwidth%3D600%26height%3D600%26coordinates%3D125%252C0%252C125%252C0%22%2C%20%222000x1500%22%3A%20%22https%3A//rebelmouse.out.com/media-library/eyJ0eXAiOiJKV1QiLCJhbGciOiJIUzI1NiJ9.eyJpbWFnZSI6Imh0dHBzOi8vYXNzZXRzLnJibC5tcy8zMjU5MzI4MS9vcmlnaW4uanBnIiwiZXhwaXJlc19hdCI6MTczMzQ5NzU5Mn0.zMNyAeMlOTS7lQ3AGJPP_Loox55VW0V3LUJT8kUp8W8/image.jpg%3Fwidth%3D2000%26height%3D1500%26coordinates%3D41%252C0%252C42%252C0%22%2C%20%22210x%22%3A%20%22https%3A//rebelmouse.out.com/media-library/eyJ0eXAiOiJKV1QiLCJhbGciOiJIUzI1NiJ9.eyJpbWFnZSI6Imh0dHBzOi8vYXNzZXRzLnJibC5tcy8zMjU5MzI4MS9vcmlnaW4uanBnIiwiZXhwaXJlc19hdCI6MTczMzQ5NzU5Mn0.zMNyAeMlOTS7lQ3AGJPP_Loox55VW0V3LUJT8kUp8W8/image.jpg%3Fwidth%3D210%22%2C%20%221200x600%22%3A%20%22https%3A//rebelmouse.out.com/media-library/eyJ0eXAiOiJKV1QiLCJhbGciOiJIUzI1NiJ9.eyJpbWFnZSI6Imh0dHBzOi8vYXNzZXRzLnJibC5tcy8zMjU5MzI4MS9vcmlnaW4uanBnIiwiZXhwaXJlc19hdCI6MTczMzQ5NzU5Mn0.zMNyAeMlOTS7lQ3AGJPP_Loox55VW0V3LUJT8kUp8W8/image.jpg%3Fwidth%3D1200%26height%3D600%26coordinates%3D0%252C62%252C0%252C63%22%2C%20%22750x1000%22%3A%20%22https%3A//rebelmouse.out.com/media-library/eyJ0eXAiOiJKV1QiLCJhbGciOiJIUzI1NiJ9.eyJpbWFnZSI6Imh0dHBzOi8vYXNzZXRzLnJibC5tcy8zMjU5MzI4MS9vcmlnaW4uanBnIiwiZXhwaXJlc19hdCI6MTczMzQ5NzU5Mn0.zMNyAeMlOTS7lQ3AGJPP_Loox55VW0V3LUJT8kUp8W8/image.jpg%3Fwidth%3D750%26height%3D1000%26coordinates%3D187%252C0%252C188%252C0%22%2C%20%2235x35%22%3A%20%22https%3A//rebelmouse.out.com/media-library/eyJ0eXAiOiJKV1QiLCJhbGciOiJIUzI1NiJ9.eyJpbWFnZSI6Imh0dHBzOi8vYXNzZXRzLnJibC5tcy8zMjU5MzI4MS9vcmlnaW4uanBnIiwiZXhwaXJlc19hdCI6MTczMzQ5NzU5Mn0.zMNyAeMlOTS7lQ3AGJPP_Loox55VW0V3LUJT8kUp8W8/image.jpg%3Fwidth%3D35%26height%3D35%22%2C%20%22700x1245%22%3A%20%22https%3A//rebelmouse.out.com/media-library/eyJ0eXAiOiJKV1QiLCJhbGciOiJIUzI1NiJ9.eyJpbWFnZSI6Imh0dHBzOi8vYXNzZXRzLnJibC5tcy8zMjU5MzI4MS9vcmlnaW4uanBnIiwiZXhwaXJlc19hdCI6MTczMzQ5NzU5Mn0.zMNyAeMlOTS7lQ3AGJPP_Loox55VW0V3LUJT8kUp8W8/image.jpg%3Fwidth%3D700%26height%3D1245%26coordinates%3D234%252C0%252C234%252C0%22%2C%20%221000x750%22%3A%20%22https%3A//rebelmouse.out.com/media-library/eyJ0eXAiOiJKV1QiLCJhbGciOiJIUzI1NiJ9.eyJpbWFnZSI6Imh0dHBzOi8vYXNzZXRzLnJibC5tcy8zMjU5MzI4MS9vcmlnaW4uanBnIiwiZXhwaXJlc19hdCI6MTczMzQ5NzU5Mn0.zMNyAeMlOTS7lQ3AGJPP_Loox55VW0V3LUJT8kUp8W8/image.jpg%3Fwidth%3D1000%26height%3D750%26coordinates%3D41%252C0%252C42%252C0%22%2C%20%221200x400%22%3A%20%22https%3A//rebelmouse.out.com/media-library/eyJ0eXAiOiJKV1QiLCJhbGciOiJIUzI1NiJ9.eyJpbWFnZSI6Imh0dHBzOi8vYXNzZXRzLnJibC5tcy8zMjU5MzI4MS9vcmlnaW4uanBnIiwiZXhwaXJlc19hdCI6MTczMzQ5NzU5Mn0.zMNyAeMlOTS7lQ3AGJPP_Loox55VW0V3LUJT8kUp8W8/image.jpg%3Fwidth%3D1200%26height%3D400%26coordinates%3D0%252C125%252C0%252C125%22%7D%2C%20%22manual_image_crops%22%3A%20%7B%229x16%22%3A%20%7B%22sizes%22%3A%20%5B%22700x1245%22%5D%2C%20%22top%22%3A%200%2C%20%22height%22%3A%20500%2C%20%22width%22%3A%20282%2C%20%22left%22%3A%20234%7D%2C%20%22600x300%22%3A%20%7B%22sizes%22%3A%20%5B%22600x300%22%5D%2C%20%22top%22%3A%2062%2C%20%22height%22%3A%20375%2C%20%22width%22%3A%20750%2C%20%22left%22%3A%200%7D%2C%20%223x1%22%3A%20%7B%22sizes%22%3A%20%5B%221200x400%22%2C%20%22600x200%22%5D%2C%20%22top%22%3A%20125%2C%20%22height%22%3A%20250%2C%20%22width%22%3A%20750%2C%20%22left%22%3A%200%7D%2C%20%223x2%22%3A%20%7B%22sizes%22%3A%20%5B%221200x800%22%2C%20%22600x400%22%5D%2C%20%22top%22%3A%200%2C%20%22height%22%3A%20500%2C%20%22width%22%3A%20750%2C%20%22left%22%3A%200%7D%2C%20%221x1%22%3A%20%7B%22sizes%22%3A%20%5B%22600x600%22%2C%20%22300x300%22%5D%2C%20%22top%22%3A%200%2C%20%22height%22%3A%20500%2C%20%22width%22%3A%20500%2C%20%22left%22%3A%20125%7D%2C%20%223x4%22%3A%20%7B%22sizes%22%3A%20%5B%221500x2000%22%2C%20%22750x1000%22%5D%2C%20%22top%22%3A%200%2C%20%22height%22%3A%20500%2C%20%22width%22%3A%20375%2C%20%22left%22%3A%20187%7D%2C%20%2216x9%22%3A%20%7B%22sizes%22%3A%20%5B%221245x700%22%5D%2C%20%22top%22%3A%2039%2C%20%22height%22%3A%20421%2C%20%22width%22%3A%20750%2C%20%22left%22%3A%200%7D%2C%20%224x3%22%3A%20%7B%22sizes%22%3A%20%5B%222000x1500%22%2C%20%221000x750%22%5D%2C%20%22top%22%3A%200%2C%20%22height%22%3A%20500%2C%20%22width%22%3A%20667%2C%20%22left%22%3A%2041%7D%2C%20%222x1%22%3A%20%7B%22sizes%22%3A%20%5B%221200x600%22%2C%20%22600x300%22%5D%2C%20%22top%22%3A%2062%2C%20%22height%22%3A%20375%2C%20%22width%22%3A%20750%2C%20%22left%22%3A%200%7D%7D%7D" caption="" photo_credit=""]
[rebelmouse-image 32593286 expand=1 dam=1 alt=""Song of Myself"" site_id=25879314 is_animated_gif="false" original_size="750x563" crop_info="%7B%22image%22%3A%20%22https%3A//assets.rbl.ms/32593286/origin.jpg%22%2C%20%22thumbnails%22%3A%20%7B%22origin%22%3A%20%22https%3A//assets.rbl.ms/32593286/origin.jpg%22%2C%20%221200x400%22%3A%20%22https%3A//rebelmouse.out.com/media-library/eyJ0eXAiOiJKV1QiLCJhbGciOiJIUzI1NiJ9.eyJpbWFnZSI6Imh0dHBzOi8vYXNzZXRzLnJibC5tcy8zMjU5MzI4Ni9vcmlnaW4uanBnIiwiZXhwaXJlc19hdCI6MTcwNTk1NzQ5NX0.xa2FDujwCPRWNj8o5Ln0tkqp83xwPj_bNJzyqm2fQ6A/image.jpg%3Fwidth%3D1200%26height%3D400%26coordinates%3D0%252C156%252C0%252C157%22%2C%20%2235x35%22%3A%20%22https%3A//rebelmouse.out.com/media-library/eyJ0eXAiOiJKV1QiLCJhbGciOiJIUzI1NiJ9.eyJpbWFnZSI6Imh0dHBzOi8vYXNzZXRzLnJibC5tcy8zMjU5MzI4Ni9vcmlnaW4uanBnIiwiZXhwaXJlc19hdCI6MTcwNTk1NzQ5NX0.xa2FDujwCPRWNj8o5Ln0tkqp83xwPj_bNJzyqm2fQ6A/image.jpg%3Fwidth%3D35%26height%3D35%22%2C%20%221200x800%22%3A%20%22https%3A//rebelmouse.out.com/media-library/eyJ0eXAiOiJKV1QiLCJhbGciOiJIUzI1NiJ9.eyJpbWFnZSI6Imh0dHBzOi8vYXNzZXRzLnJibC5tcy8zMjU5MzI4Ni9vcmlnaW4uanBnIiwiZXhwaXJlc19hdCI6MTcwNTk1NzQ5NX0.xa2FDujwCPRWNj8o5Ln0tkqp83xwPj_bNJzyqm2fQ6A/image.jpg%3Fwidth%3D1200%26height%3D800%26coordinates%3D0%252C31%252C0%252C32%22%2C%20%22600x300%22%3A%20%22https%3A//rebelmouse.out.com/media-library/eyJ0eXAiOiJKV1QiLCJhbGciOiJIUzI1NiJ9.eyJpbWFnZSI6Imh0dHBzOi8vYXNzZXRzLnJibC5tcy8zMjU5MzI4Ni9vcmlnaW4uanBnIiwiZXhwaXJlc19hdCI6MTcwNTk1NzQ5NX0.xa2FDujwCPRWNj8o5Ln0tkqp83xwPj_bNJzyqm2fQ6A/image.jpg%3Fwidth%3D600%26height%3D300%26coordinates%3D0%252C94%252C0%252C94%22%2C%20%22600x400%22%3A%20%22https%3A//rebelmouse.out.com/media-library/eyJ0eXAiOiJKV1QiLCJhbGciOiJIUzI1NiJ9.eyJpbWFnZSI6Imh0dHBzOi8vYXNzZXRzLnJibC5tcy8zMjU5MzI4Ni9vcmlnaW4uanBnIiwiZXhwaXJlc19hdCI6MTcwNTk1NzQ5NX0.xa2FDujwCPRWNj8o5Ln0tkqp83xwPj_bNJzyqm2fQ6A/image.jpg%3Fwidth%3D600%26height%3D400%26coordinates%3D0%252C31%252C0%252C32%22%2C%20%22300x300%22%3A%20%22https%3A//rebelmouse.out.com/media-library/eyJ0eXAiOiJKV1QiLCJhbGciOiJIUzI1NiJ9.eyJpbWFnZSI6Imh0dHBzOi8vYXNzZXRzLnJibC5tcy8zMjU5MzI4Ni9vcmlnaW4uanBnIiwiZXhwaXJlc19hdCI6MTcwNTk1NzQ5NX0.xa2FDujwCPRWNj8o5Ln0tkqp83xwPj_bNJzyqm2fQ6A/image.jpg%3Fwidth%3D300%26height%3D300%26coordinates%3D93%252C0%252C94%252C0%22%2C%20%22750x1000%22%3A%20%22https%3A//rebelmouse.out.com/media-library/eyJ0eXAiOiJKV1QiLCJhbGciOiJIUzI1NiJ9.eyJpbWFnZSI6Imh0dHBzOi8vYXNzZXRzLnJibC5tcy8zMjU5MzI4Ni9vcmlnaW4uanBnIiwiZXhwaXJlc19hdCI6MTcwNTk1NzQ5NX0.xa2FDujwCPRWNj8o5Ln0tkqp83xwPj_bNJzyqm2fQ6A/image.jpg%3Fwidth%3D750%26height%3D1000%26coordinates%3D163%252C0%252C164%252C0%22%2C%20%22600x600%22%3A%20%22https%3A//rebelmouse.out.com/media-library/eyJ0eXAiOiJKV1QiLCJhbGciOiJIUzI1NiJ9.eyJpbWFnZSI6Imh0dHBzOi8vYXNzZXRzLnJibC5tcy8zMjU5MzI4Ni9vcmlnaW4uanBnIiwiZXhwaXJlc19hdCI6MTcwNTk1NzQ5NX0.xa2FDujwCPRWNj8o5Ln0tkqp83xwPj_bNJzyqm2fQ6A/image.jpg%3Fwidth%3D600%26height%3D600%26coordinates%3D93%252C0%252C94%252C0%22%2C%20%22980x%22%3A%20%22https%3A//rebelmouse.out.com/media-library/eyJ0eXAiOiJKV1QiLCJhbGciOiJIUzI1NiJ9.eyJpbWFnZSI6Imh0dHBzOi8vYXNzZXRzLnJibC5tcy8zMjU5MzI4Ni9vcmlnaW4uanBnIiwiZXhwaXJlc19hdCI6MTcwNTk1NzQ5NX0.xa2FDujwCPRWNj8o5Ln0tkqp83xwPj_bNJzyqm2fQ6A/image.jpg%3Fwidth%3D980%22%2C%20%221200x600%22%3A%20%22https%3A//rebelmouse.out.com/media-library/eyJ0eXAiOiJKV1QiLCJhbGciOiJIUzI1NiJ9.eyJpbWFnZSI6Imh0dHBzOi8vYXNzZXRzLnJibC5tcy8zMjU5MzI4Ni9vcmlnaW4uanBnIiwiZXhwaXJlc19hdCI6MTcwNTk1NzQ5NX0.xa2FDujwCPRWNj8o5Ln0tkqp83xwPj_bNJzyqm2fQ6A/image.jpg%3Fwidth%3D1200%26height%3D600%26coordinates%3D0%252C94%252C0%252C94%22%2C%20%221500x2000%22%3A%20%22https%3A//rebelmouse.out.com/media-library/eyJ0eXAiOiJKV1QiLCJhbGciOiJIUzI1NiJ9.eyJpbWFnZSI6Imh0dHBzOi8vYXNzZXRzLnJibC5tcy8zMjU5MzI4Ni9vcmlnaW4uanBnIiwiZXhwaXJlc19hdCI6MTcwNTk1NzQ5NX0.xa2FDujwCPRWNj8o5Ln0tkqp83xwPj_bNJzyqm2fQ6A/image.jpg%3Fwidth%3D1500%26height%3D2000%26coordinates%3D163%252C0%252C164%252C0%22%2C%20%22700x1245%22%3A%20%22https%3A//rebelmouse.out.com/media-library/eyJ0eXAiOiJKV1QiLCJhbGciOiJIUzI1NiJ9.eyJpbWFnZSI6Imh0dHBzOi8vYXNzZXRzLnJibC5tcy8zMjU5MzI4Ni9vcmlnaW4uanBnIiwiZXhwaXJlc19hdCI6MTcwNTk1NzQ5NX0.xa2FDujwCPRWNj8o5Ln0tkqp83xwPj_bNJzyqm2fQ6A/image.jpg%3Fwidth%3D700%26height%3D1245%26coordinates%3D216%252C0%252C217%252C0%22%2C%20%22210x%22%3A%20%22https%3A//rebelmouse.out.com/media-library/eyJ0eXAiOiJKV1QiLCJhbGciOiJIUzI1NiJ9.eyJpbWFnZSI6Imh0dHBzOi8vYXNzZXRzLnJibC5tcy8zMjU5MzI4Ni9vcmlnaW4uanBnIiwiZXhwaXJlc19hdCI6MTcwNTk1NzQ5NX0.xa2FDujwCPRWNj8o5Ln0tkqp83xwPj_bNJzyqm2fQ6A/image.jpg%3Fwidth%3D210%22%2C%20%22300x%22%3A%20%22https%3A//rebelmouse.out.com/media-library/eyJ0eXAiOiJKV1QiLCJhbGciOiJIUzI1NiJ9.eyJpbWFnZSI6Imh0dHBzOi8vYXNzZXRzLnJibC5tcy8zMjU5MzI4Ni9vcmlnaW4uanBnIiwiZXhwaXJlc19hdCI6MTcwNTk1NzQ5NX0.xa2FDujwCPRWNj8o5Ln0tkqp83xwPj_bNJzyqm2fQ6A/image.jpg%3Fwidth%3D300%22%2C%20%22600x200%22%3A%20%22https%3A//rebelmouse.out.com/media-library/eyJ0eXAiOiJKV1QiLCJhbGciOiJIUzI1NiJ9.eyJpbWFnZSI6Imh0dHBzOi8vYXNzZXRzLnJibC5tcy8zMjU5MzI4Ni9vcmlnaW4uanBnIiwiZXhwaXJlc19hdCI6MTcwNTk1NzQ5NX0.xa2FDujwCPRWNj8o5Ln0tkqp83xwPj_bNJzyqm2fQ6A/image.jpg%3Fwidth%3D600%26height%3D200%26coordinates%3D0%252C156%252C0%252C157%22%2C%20%221245x700%22%3A%20%22https%3A//rebelmouse.out.com/media-library/eyJ0eXAiOiJKV1QiLCJhbGciOiJIUzI1NiJ9.eyJpbWFnZSI6Imh0dHBzOi8vYXNzZXRzLnJibC5tcy8zMjU5MzI4Ni9vcmlnaW4uanBnIiwiZXhwaXJlc19hdCI6MTcwNTk1NzQ5NX0.xa2FDujwCPRWNj8o5Ln0tkqp83xwPj_bNJzyqm2fQ6A/image.jpg%3Fwidth%3D1245%26height%3D700%26coordinates%3D0%252C71%252C0%252C71%22%2C%20%222000x1500%22%3A%20%22https%3A//rebelmouse.out.com/media-library/eyJ0eXAiOiJKV1QiLCJhbGciOiJIUzI1NiJ9.eyJpbWFnZSI6Imh0dHBzOi8vYXNzZXRzLnJibC5tcy8zMjU5MzI4Ni9vcmlnaW4uanBnIiwiZXhwaXJlc19hdCI6MTcwNTk1NzQ5NX0.xa2FDujwCPRWNj8o5Ln0tkqp83xwPj_bNJzyqm2fQ6A/image.jpg%3Fwidth%3D2000%26height%3D1500%26coordinates%3D0%252C0%252C0%252C1%22%2C%20%221000x750%22%3A%20%22https%3A//rebelmouse.out.com/media-library/eyJ0eXAiOiJKV1QiLCJhbGciOiJIUzI1NiJ9.eyJpbWFnZSI6Imh0dHBzOi8vYXNzZXRzLnJibC5tcy8zMjU5MzI4Ni9vcmlnaW4uanBnIiwiZXhwaXJlc19hdCI6MTcwNTk1NzQ5NX0.xa2FDujwCPRWNj8o5Ln0tkqp83xwPj_bNJzyqm2fQ6A/image.jpg%3Fwidth%3D1000%26height%3D750%26coordinates%3D0%252C0%252C0%252C1%22%2C%20%22600x%22%3A%20%22https%3A//rebelmouse.out.com/media-library/eyJ0eXAiOiJKV1QiLCJhbGciOiJIUzI1NiJ9.eyJpbWFnZSI6Imh0dHBzOi8vYXNzZXRzLnJibC5tcy8zMjU5MzI4Ni9vcmlnaW4uanBnIiwiZXhwaXJlc19hdCI6MTcwNTk1NzQ5NX0.xa2FDujwCPRWNj8o5Ln0tkqp83xwPj_bNJzyqm2fQ6A/image.jpg%3Fwidth%3D600%22%7D%2C%20%22manual_image_crops%22%3A%20%7B%229x16%22%3A%20%7B%22sizes%22%3A%20%5B%22700x1245%22%5D%2C%20%22top%22%3A%200%2C%20%22height%22%3A%20563%2C%20%22width%22%3A%20317%2C%20%22left%22%3A%20216%7D%2C%20%22600x300%22%3A%20%7B%22sizes%22%3A%20%5B%22600x300%22%5D%2C%20%22top%22%3A%2094%2C%20%22height%22%3A%20375%2C%20%22width%22%3A%20750%2C%20%22left%22%3A%200%7D%2C%20%223x1%22%3A%20%7B%22sizes%22%3A%20%5B%221200x400%22%2C%20%22600x200%22%5D%2C%20%22top%22%3A%20156%2C%20%22height%22%3A%20250%2C%20%22width%22%3A%20750%2C%20%22left%22%3A%200%7D%2C%20%223x2%22%3A%20%7B%22sizes%22%3A%20%5B%221200x800%22%2C%20%22600x400%22%5D%2C%20%22top%22%3A%2031%2C%20%22height%22%3A%20500%2C%20%22width%22%3A%20750%2C%20%22left%22%3A%200%7D%2C%20%221x1%22%3A%20%7B%22sizes%22%3A%20%5B%22600x600%22%2C%20%22300x300%22%5D%2C%20%22top%22%3A%200%2C%20%22height%22%3A%20563%2C%20%22width%22%3A%20563%2C%20%22left%22%3A%2093%7D%2C%20%223x4%22%3A%20%7B%22sizes%22%3A%20%5B%221500x2000%22%2C%20%22750x1000%22%5D%2C%20%22top%22%3A%200%2C%20%22height%22%3A%20563%2C%20%22width%22%3A%20423%2C%20%22left%22%3A%20163%7D%2C%20%2216x9%22%3A%20%7B%22sizes%22%3A%20%5B%221245x700%22%5D%2C%20%22top%22%3A%2071%2C%20%22height%22%3A%20421%2C%20%22width%22%3A%20750%2C%20%22left%22%3A%200%7D%2C%20%224x3%22%3A%20%7B%22sizes%22%3A%20%5B%222000x1500%22%2C%20%221000x750%22%5D%2C%20%22top%22%3A%200%2C%20%22height%22%3A%20562%2C%20%22width%22%3A%20750%2C%20%22left%22%3A%200%7D%2C%20%222x1%22%3A%20%7B%22sizes%22%3A%20%5B%221200x600%22%2C%20%22600x300%22%5D%2C%20%22top%22%3A%2094%2C%20%22height%22%3A%20375%2C%20%22width%22%3A%20750%2C%20%22left%22%3A%200%7D%7D%7D" caption="" photo_credit=""]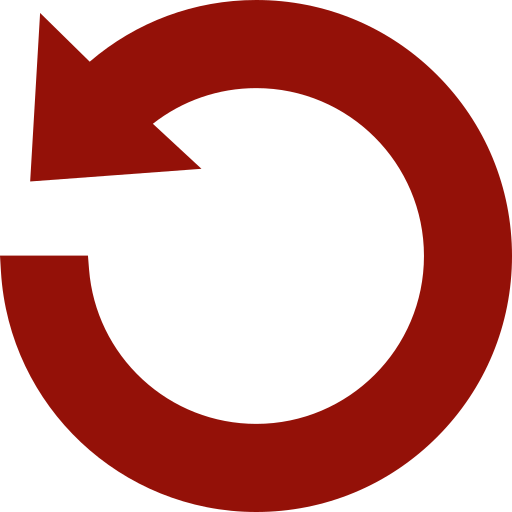 Replay Gallery
More Galleries