The Best Hair Styling Products For Men
4.25.2013
By Out.com Editors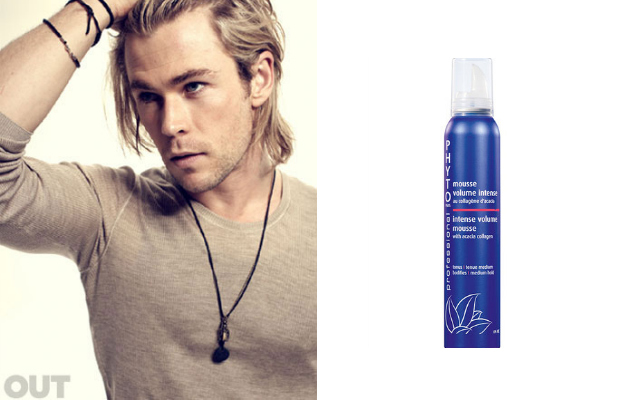 Mousse
Mousse is great for any man's hairstyle and it can create practically any desired look. When used on wet hair, it will give you a sleek, wet look, with shine. When used on dry hair, it will help shape, mold and hold your hair in place with a more natural look. Mousse can also provide volume for men with thinner or fine hair. Wear mousse on a daily basis to create a natural and easy-to-manipulate hairstyle.
How to use it
Shake the bottle. Dispense a small amount in one hand and apply to your hair with both hands. Style your hair to your liking and blow dry for maximum hold.
Main benefit
Mousse allows you to restyle your hair throughout the day without the stickiness factor.
Main drawbacks
Quality hair mousse doesn't come cheap and it might lack holding strength for those who need more grip.
Celebrities whose hairdos are perfect for mousse
Chris Hemsworth (pictured), James Franco, Lapo Elkann.
Try this: PHYTO Intense Volume Mousse, $29.50 (6.7oz), at PHYTO.com