The 2014 World Cup proved that there are tons of soccer fans out there — and not just straight ones. Thanks to all the eye candy, a sexy backdrop — thanks Brazil — and great matches, there were plenty of reasons to watch. While it wasn't all positive — the chanting of gay slurs and lack of any out players proved FIFA has a long way to go — the tournament provided fans with tons of sexy fodder. It was nearly impossible to catch all the great moments of the World Cup so we gathered all our favorite (and gayest) ones here:
Croatia's post-match skinny dip
Following a tough loss to Brazil in the first round, the Croatian team found solace by bathing naked together. 
Stromae's anthem for the Belgian team
When it came to World Cup anthems, none were better than Stromae's dystopian-theme song, "ta fête'". The gender-bending singer was the unexpected source of inspiration for the Belgian team. 
Omar Gonzalez' naked photo shoot for ESPN
Even though the U.S. had been knocked out already, ESPN gave fans a reason to celebrate thanks to the Omar Gonzalez's nude photo shoot for the magazine's annual Body Issue. 
The skin-tight uniforms
Anyone watching the games may have noticed how tight the uniforms were. The skin tight jerseys revealed nearly every bulging muscle visible to the cameras. But according to Puma, it was all very necessary.  
Jordan Ayew's bouncy bulge
During a match against Portugal, Ghana player Jordan Ayew exposed fans to a very impressive package when an opposing player nearly ripped his shorts off.
Media's coverage of every hot player
The Internet went crazy identifying, debating, ranking, analyzing every possible hot player participating in the World Cup. 
The post-match kissing sessions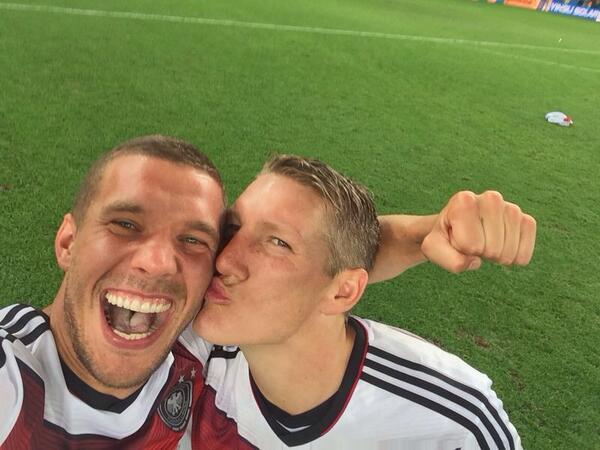 While its tradition to trade jerseys following a World Cup match, players also swapped saliva. This year more than any other tournament, there were plenty of post-match kisses between players. 
The fleeting intimate moments on the field
While there wasn't any gay moment happening here, the photo of ref Nicola Rizzoli and Argentina player Gonzalo Higuain made us wonder if we were watching gay porn or the World Cup. Seriously, it was confusing...
Germany's most excited player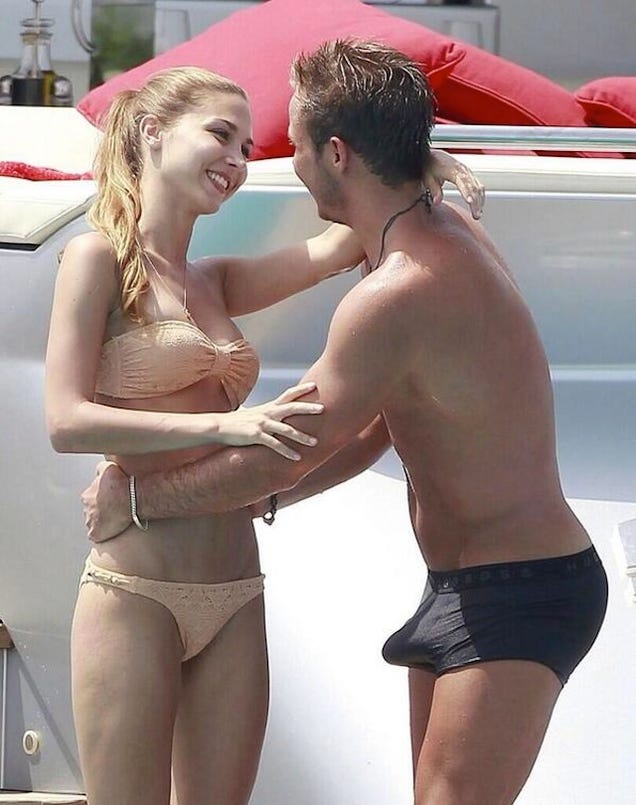 Fans should remember German player Mario Gotze for scoring the game-winning goal during the World Cup final against Argentina but thanks to the Internet, fans will also remember his boner as a standout moment.