Gay X-Man Rictor, An Illustrated History
5.16.2013
By Andrew Belonsky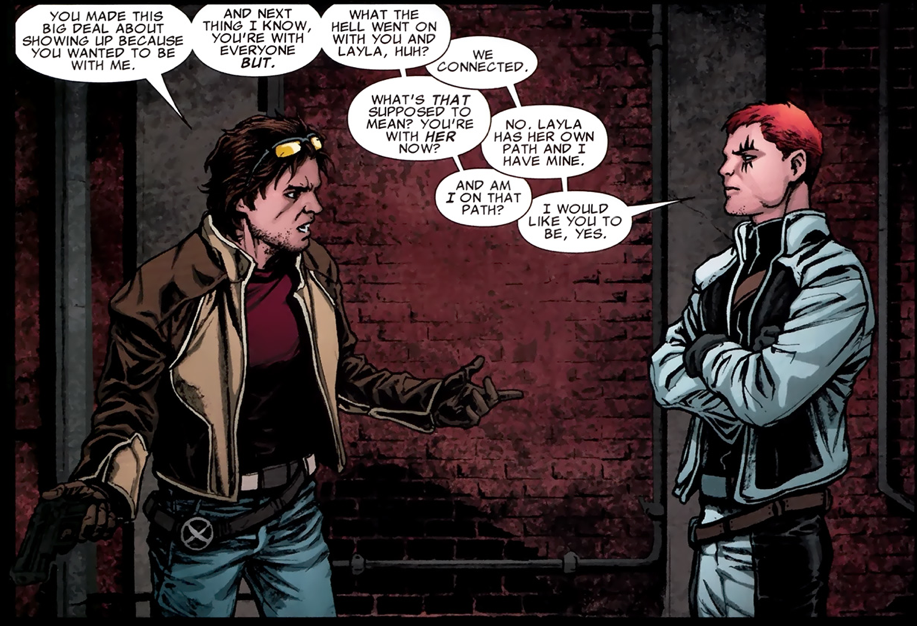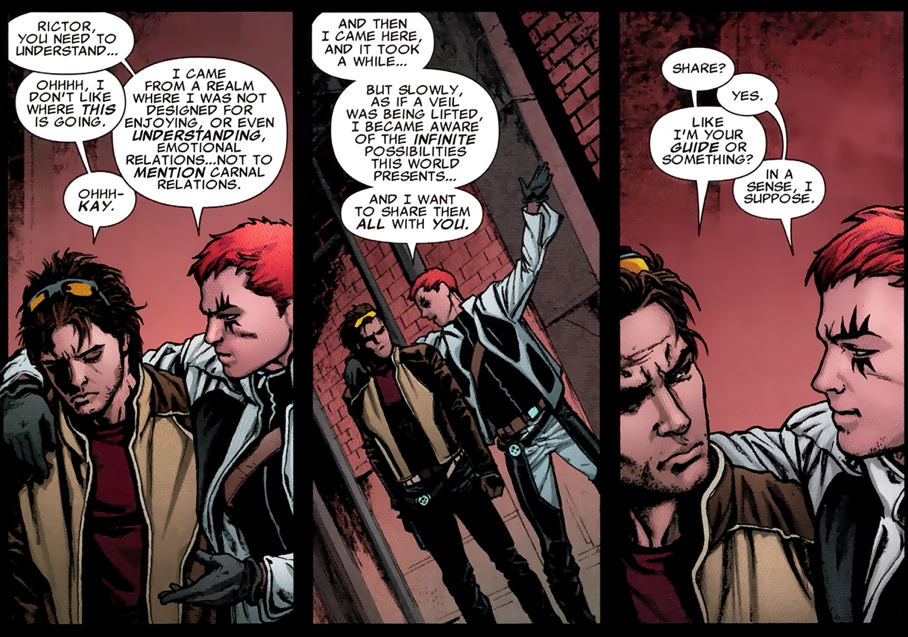 X-FACTOR 207 (2010): One of the biggest relationship hurdles Rictor and Shatterstar have had to overcome is the fact that Shatterstar is from another dimension and had to learn about love, sex and fidelity.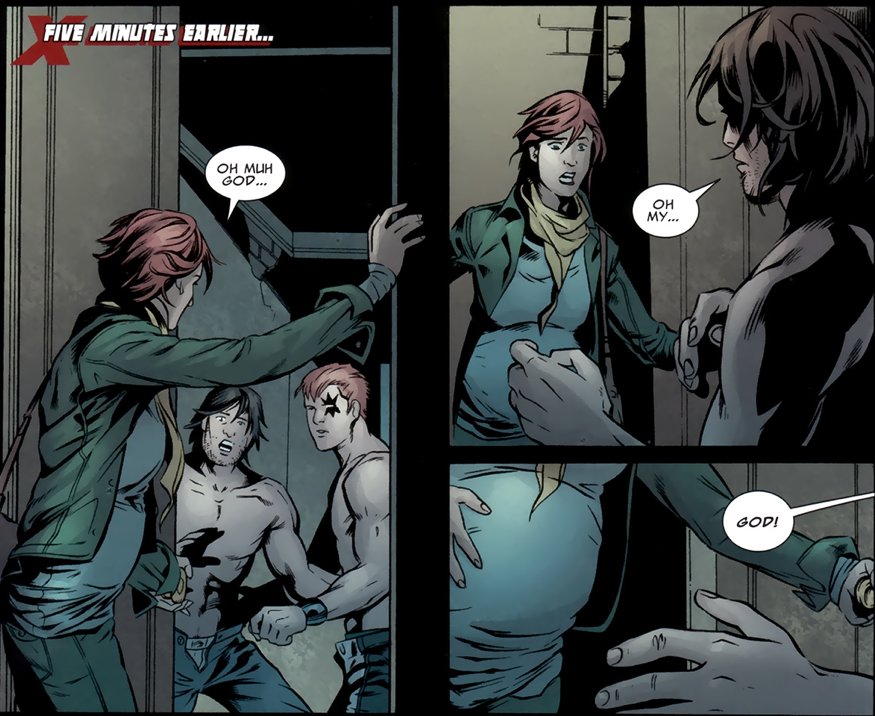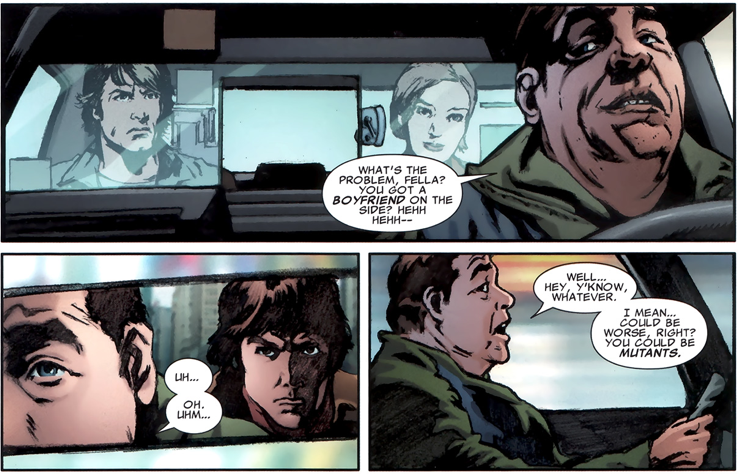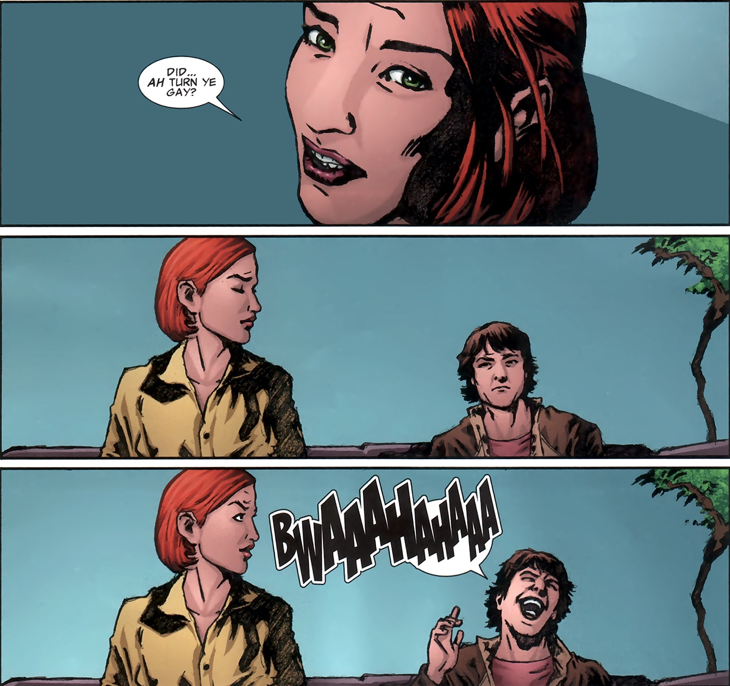 X-FACTOR #209-210 (2010): By far the hardest thing Rictor and Shatterstar have had to deal with is the return of a pregnant Rahne, who claimed the baby was Rictor's and worried she had turned him gay. (She was one of the 33% who disagree with Lady Gaga.) Neither of those things were true, as seen here...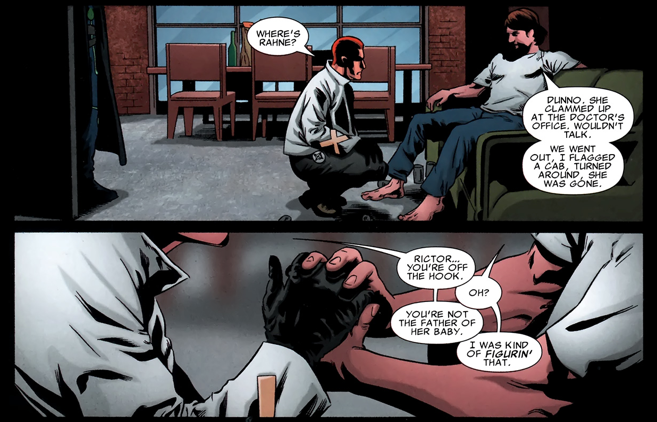 X-FACTOR #213 (2011): Rictor not being the father of Rahne's wolf baby really strengthened his relationship with Shatterstar.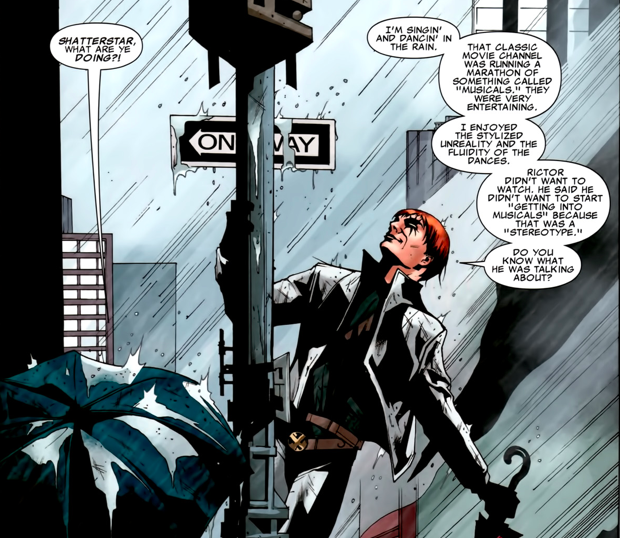 X-FACTOR #220 (2011): And his gay relationship with Rictor has really helped Shatterstar come out of his shell.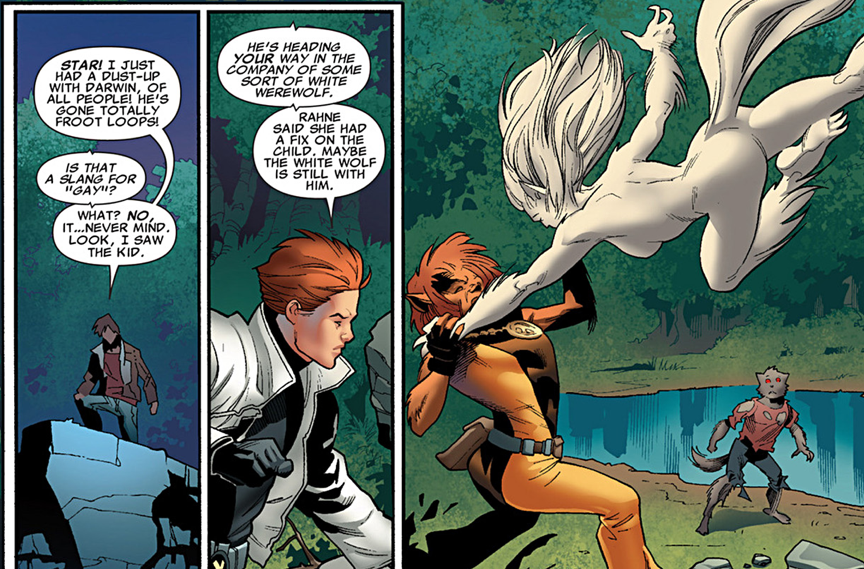 X-FACTOR #242 (2012): Rictor and Shatterstar are now a dynamic duo in the pages of X-Factor, where they fight demons and super villains and learn about relationships and all that good stuff. But what will happen now that X-Factor's folding? Writer Peter David's staying mum, but may I suggest a mini-series featuring Rictor and Shatterstar touring gay America? Shatterstar clearly needs to be brought up on the lingo.