Garçon Garçon: Instant Attraction
6.29.2013
By Julien Sauvalle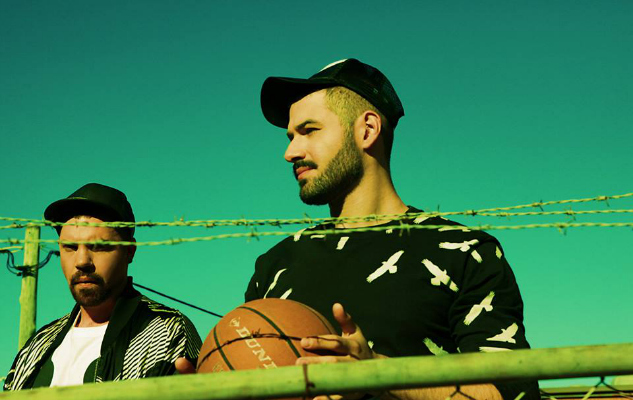 Photo: Elvis di Fazio
How did you two meet?
Nathan: We were introduced by a mutual friend. I happened to move pretty much across the road from Nick here in Sydney, so I kept seeing him around after that and we started chatting about music on facebook and realized that we both wrote songs. I took my guitar over to his house one day and played him rough demos of 'Take Me Out' and 'Maybe Tonight' and asked him to help me produce them so I could perform them at my birthday party in 2010. Once we finished them and put them up online, people started to blog about us and liked what we were doing so we decided to become a real band and work towards an EP.
The question on everyone's lips: Are you guys dating?
Nathan: (laughs) No, we're not dating. I think we would kill each other! We've always been just friends. I'm single. I'm not sure if I have a 'type' but some things I like include a good sense of humour, hairy guys, and tattoos get bonus points. Also, he would need to have eclectic taste in music, and be driven and ambitious. Does that sound like a total gay cliché?
Nick: Why do people always think that we are dating? Awkward! I'm a good Greek boy so I'd just like to meet someone I can take home to mom and dad! I tend to date guys who are really passionate about what they do, whether is be photography, or sport, or whatever —it's an attractive quality. People who are fence sitters don't grab my attention as much.
You're one of very few only openly-gay pop acts, and you referred to gay relationships explicitly in 'Stay In Touch'. Did you have a discussion about being "out" to everybody from the beginning?
Nick: We are just two homos having fun making music. It wouldn't really work if we lied about being gay —listeners can suss out insincerity pretty quickly. We just do our thing and try and be as sincere and upfront as we can be.
Nathan: I don't think we really discussed it actually… It kind of just happened! It just felt natural to write the lyrics that way, because they were very personal and close to my heart so I didn't think twice about it. Also we had a lot of support early on from the gay community so it wasn't like we were going to hide it. But we don't aim to be heroes either. I think it's fantastic there are more artists like Frank Ocean and all the queer rappers who are just being real and saying what they want to. Hopefully it just becomes the norm and people just get into it.