A Chat With Jinkx Monsoon
5.7.2013
By Julien Sauvalle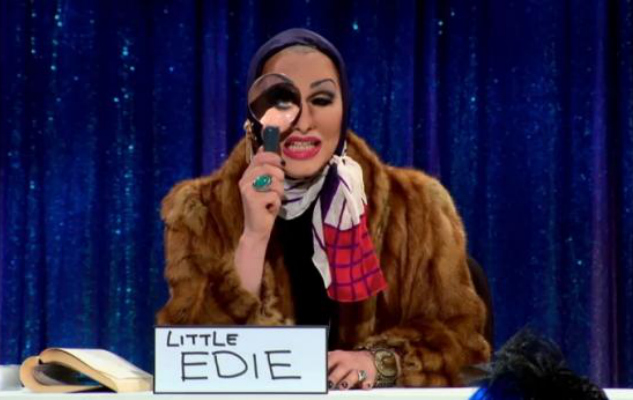 Photo: LogoTV.com
Looking back, what was your favorite moment in the show?
I have three favorite moments. Getting to play Little Edie at Snatch Game was amazing, because that's what I went on Drag Race to do. The RuPaul Roast was my favorite challenge: I've always wanted to participate in a roast. And working with Dave, the veteran I had to drag-up and who lives with AIDS. His story motivated me for that last stretch at the end.
Why do you relate to Little Edie from Grey Gardens so much?
She was an anacronism herself. We didn't fully realize how wonderful she was until she passed away, when she became the style icon that she is today. She's an American enigma. I relate to a woman who didn't really get her moment in her own time, and I've been lucky enough to have my own moment to shine because of her.
Were you shocked that so few of the other contestants knew about her?
I was for a moment. I think she's someone everyone should know. She's up there with Judy Garland, Cher, and Madonna as far as gay icons go.
Another highlight was your mind-blowing lipsynch to Yma Sumac's 'Malambo #1'. Do you feel that maybe the producers of the show made you a favor by choosing this song?
I had never heard that song before, and we only get about a day's warning when they tell us which song we have to practice. If you look at the Top 4, this song would have been perfect for all of us. Detox and I have very different styles, but she's hilarious, and she knows what she's doing when it comes to lipsynch. The same goes for Alaska. And I'm sure that you could give Roxxy anything and she would perform it out. So that song could have sent anyone home. I wouldn't have done as well if I had to do Rihanna.