© 2023 Pride Publishing Inc.
All Rights reserved
Scroll To Top
Photographer Aaron Jay Young masters the art of mixing personal warmth with technical virtuosity in his portraits of established celebrities and moments of personal exposure.
Above: Self-portrait
Cheyenne Jackson, Jake Shears, Adam Rippon, and others step down from the heights of celebrity and fame to become people like us in Aaron Jay Young's studio. When Aaron is not capturing the faces of celebrities in his camera, he takes revealing, often brave, self-portraits as a sort of "photo-therapy."
"I've been a photographer for nearly a decade since I moved to Los Angeles from a small town in Pennsylvania. The first professional job I had as a photographer was working on Rupaul's Drag Race as the stills photographer. I did that for 3 seasons and then also working on Drag Race All-Stars and Drag U.
"After moving to L.A. and hitting an emotional rock bottom of sorts, I discovered a passion for psychology and self-development which started me on my own journey of discovering who I really am and what my purpose on this planet is. I became very interested in people and why we do the things we do. I started to focus totally on portrait photography at this time and also began taking self-portraits. The self-portraits turned into a sort of therapy where I got see myself in a different way, see aspects of myself I didn't know existed, and to process and heal my past and as well as current issues I was struggling with.
"I discovered that photography is an incredibly powerful art form. It allows us something that every human innately wants -- to be seen. It gives us an opportunity to stand in our power, in our vulnerability, our pain, and our joy, and to really be seen. This is what I love most about what I do. I get to create a space where my subjects can let their guard down and feel safe. It's really a sacred space, every photoshoot. And I feel honored every single time I am able to capture someone authentically."
Learn more about Aaron and see more of his images on his web site, Facebook, and Instagram.
[rebelmouse-image 32554319 expand=1 dam=1 alt="Brandon Pereyda "Axle"" site_id=25879314 is_animated_gif="false" original_size="938x750" crop_info="%7B%22image%22%3A%20%22https%3A//assets.rbl.ms/32554319/origin.jpg%22%2C%20%22thumbnails%22%3A%20%7B%22origin%22%3A%20%22https%3A//assets.rbl.ms/32554319/origin.jpg%22%2C%20%221200x400%22%3A%20%22https%3A//rebelmouse.out.com/media-library/eyJ0eXAiOiJKV1QiLCJhbGciOiJIUzI1NiJ9.eyJpbWFnZSI6Imh0dHBzOi8vYXNzZXRzLnJibC5tcy8zMjU1NDMxOS9vcmlnaW4uanBnIiwiZXhwaXJlc19hdCI6MTY5MzU1MTY5MH0.jBLn-Za7bDTmNHKr_dRMkt8NexmpU8tPBBlxRAGQtlg/image.jpg%3Fwidth%3D1200%26height%3D400%26coordinates%3D0%252C0%252C0%252C438%22%2C%20%2235x35%22%3A%20%22https%3A//rebelmouse.out.com/media-library/eyJ0eXAiOiJKV1QiLCJhbGciOiJIUzI1NiJ9.eyJpbWFnZSI6Imh0dHBzOi8vYXNzZXRzLnJibC5tcy8zMjU1NDMxOS9vcmlnaW4uanBnIiwiZXhwaXJlc19hdCI6MTY5MzU1MTY5MH0.jBLn-Za7bDTmNHKr_dRMkt8NexmpU8tPBBlxRAGQtlg/image.jpg%3Fwidth%3D35%26height%3D35%22%2C%20%221200x800%22%3A%20%22https%3A//rebelmouse.out.com/media-library/eyJ0eXAiOiJKV1QiLCJhbGciOiJIUzI1NiJ9.eyJpbWFnZSI6Imh0dHBzOi8vYXNzZXRzLnJibC5tcy8zMjU1NDMxOS9vcmlnaW4uanBnIiwiZXhwaXJlc19hdCI6MTY5MzU1MTY5MH0.jBLn-Za7bDTmNHKr_dRMkt8NexmpU8tPBBlxRAGQtlg/image.jpg%3Fwidth%3D1200%26height%3D800%26coordinates%3D0%252C0%252C0%252C126%22%2C%20%22600x300%22%3A%20%22https%3A//rebelmouse.out.com/media-library/eyJ0eXAiOiJKV1QiLCJhbGciOiJIUzI1NiJ9.eyJpbWFnZSI6Imh0dHBzOi8vYXNzZXRzLnJibC5tcy8zMjU1NDMxOS9vcmlnaW4uanBnIiwiZXhwaXJlc19hdCI6MTY5MzU1MTY5MH0.jBLn-Za7bDTmNHKr_dRMkt8NexmpU8tPBBlxRAGQtlg/image.jpg%3Fwidth%3D600%26height%3D300%26coordinates%3D0%252C0%252C0%252C282%22%2C%20%22600x400%22%3A%20%22https%3A//rebelmouse.out.com/media-library/eyJ0eXAiOiJKV1QiLCJhbGciOiJIUzI1NiJ9.eyJpbWFnZSI6Imh0dHBzOi8vYXNzZXRzLnJibC5tcy8zMjU1NDMxOS9vcmlnaW4uanBnIiwiZXhwaXJlc19hdCI6MTY5MzU1MTY5MH0.jBLn-Za7bDTmNHKr_dRMkt8NexmpU8tPBBlxRAGQtlg/image.jpg%3Fwidth%3D600%26height%3D400%26coordinates%3D0%252C0%252C0%252C126%22%2C%20%22300x300%22%3A%20%22https%3A//rebelmouse.out.com/media-library/eyJ0eXAiOiJKV1QiLCJhbGciOiJIUzI1NiJ9.eyJpbWFnZSI6Imh0dHBzOi8vYXNzZXRzLnJibC5tcy8zMjU1NDMxOS9vcmlnaW4uanBnIiwiZXhwaXJlc19hdCI6MTY5MzU1MTY5MH0.jBLn-Za7bDTmNHKr_dRMkt8NexmpU8tPBBlxRAGQtlg/image.jpg%3Fwidth%3D300%26height%3D300%26coordinates%3D162%252C0%252C26%252C0%22%2C%20%22750x1000%22%3A%20%22https%3A//rebelmouse.out.com/media-library/eyJ0eXAiOiJKV1QiLCJhbGciOiJIUzI1NiJ9.eyJpbWFnZSI6Imh0dHBzOi8vYXNzZXRzLnJibC5tcy8zMjU1NDMxOS9vcmlnaW4uanBnIiwiZXhwaXJlc19hdCI6MTY5MzU1MTY5MH0.jBLn-Za7bDTmNHKr_dRMkt8NexmpU8tPBBlxRAGQtlg/image.jpg%3Fwidth%3D750%26height%3D1000%26coordinates%3D256%252C0%252C120%252C0%22%2C%20%22600x600%22%3A%20%22https%3A//rebelmouse.out.com/media-library/eyJ0eXAiOiJKV1QiLCJhbGciOiJIUzI1NiJ9.eyJpbWFnZSI6Imh0dHBzOi8vYXNzZXRzLnJibC5tcy8zMjU1NDMxOS9vcmlnaW4uanBnIiwiZXhwaXJlc19hdCI6MTY5MzU1MTY5MH0.jBLn-Za7bDTmNHKr_dRMkt8NexmpU8tPBBlxRAGQtlg/image.jpg%3Fwidth%3D600%26height%3D600%26coordinates%3D162%252C0%252C26%252C0%22%2C%20%22980x%22%3A%20%22https%3A//rebelmouse.out.com/media-library/eyJ0eXAiOiJKV1QiLCJhbGciOiJIUzI1NiJ9.eyJpbWFnZSI6Imh0dHBzOi8vYXNzZXRzLnJibC5tcy8zMjU1NDMxOS9vcmlnaW4uanBnIiwiZXhwaXJlc19hdCI6MTY5MzU1MTY5MH0.jBLn-Za7bDTmNHKr_dRMkt8NexmpU8tPBBlxRAGQtlg/image.jpg%3Fwidth%3D980%22%2C%20%221200x600%22%3A%20%22https%3A//rebelmouse.out.com/media-library/eyJ0eXAiOiJKV1QiLCJhbGciOiJIUzI1NiJ9.eyJpbWFnZSI6Imh0dHBzOi8vYXNzZXRzLnJibC5tcy8zMjU1NDMxOS9vcmlnaW4uanBnIiwiZXhwaXJlc19hdCI6MTY5MzU1MTY5MH0.jBLn-Za7bDTmNHKr_dRMkt8NexmpU8tPBBlxRAGQtlg/image.jpg%3Fwidth%3D1200%26height%3D600%26coordinates%3D0%252C0%252C0%252C282%22%2C%20%221500x2000%22%3A%20%22https%3A//rebelmouse.out.com/media-library/eyJ0eXAiOiJKV1QiLCJhbGciOiJIUzI1NiJ9.eyJpbWFnZSI6Imh0dHBzOi8vYXNzZXRzLnJibC5tcy8zMjU1NDMxOS9vcmlnaW4uanBnIiwiZXhwaXJlc19hdCI6MTY5MzU1MTY5MH0.jBLn-Za7bDTmNHKr_dRMkt8NexmpU8tPBBlxRAGQtlg/image.jpg%3Fwidth%3D1500%26height%3D2000%26coordinates%3D256%252C0%252C120%252C0%22%2C%20%22700x1245%22%3A%20%22https%3A//rebelmouse.out.com/media-library/eyJ0eXAiOiJKV1QiLCJhbGciOiJIUzI1NiJ9.eyJpbWFnZSI6Imh0dHBzOi8vYXNzZXRzLnJibC5tcy8zMjU1NDMxOS9vcmlnaW4uanBnIiwiZXhwaXJlc19hdCI6MTY5MzU1MTY5MH0.jBLn-Za7bDTmNHKr_dRMkt8NexmpU8tPBBlxRAGQtlg/image.jpg%3Fwidth%3D700%26height%3D1245%26coordinates%3D326%252C0%252C190%252C0%22%2C%20%22210x%22%3A%20%22https%3A//rebelmouse.out.com/media-library/eyJ0eXAiOiJKV1QiLCJhbGciOiJIUzI1NiJ9.eyJpbWFnZSI6Imh0dHBzOi8vYXNzZXRzLnJibC5tcy8zMjU1NDMxOS9vcmlnaW4uanBnIiwiZXhwaXJlc19hdCI6MTY5MzU1MTY5MH0.jBLn-Za7bDTmNHKr_dRMkt8NexmpU8tPBBlxRAGQtlg/image.jpg%3Fwidth%3D210%22%2C%20%22300x%22%3A%20%22https%3A//rebelmouse.out.com/media-library/eyJ0eXAiOiJKV1QiLCJhbGciOiJIUzI1NiJ9.eyJpbWFnZSI6Imh0dHBzOi8vYXNzZXRzLnJibC5tcy8zMjU1NDMxOS9vcmlnaW4uanBnIiwiZXhwaXJlc19hdCI6MTY5MzU1MTY5MH0.jBLn-Za7bDTmNHKr_dRMkt8NexmpU8tPBBlxRAGQtlg/image.jpg%3Fwidth%3D300%22%2C%20%22600x200%22%3A%20%22https%3A//rebelmouse.out.com/media-library/eyJ0eXAiOiJKV1QiLCJhbGciOiJIUzI1NiJ9.eyJpbWFnZSI6Imh0dHBzOi8vYXNzZXRzLnJibC5tcy8zMjU1NDMxOS9vcmlnaW4uanBnIiwiZXhwaXJlc19hdCI6MTY5MzU1MTY5MH0.jBLn-Za7bDTmNHKr_dRMkt8NexmpU8tPBBlxRAGQtlg/image.jpg%3Fwidth%3D600%26height%3D200%26coordinates%3D0%252C0%252C0%252C438%22%2C%20%221245x700%22%3A%20%22https%3A//rebelmouse.out.com/media-library/eyJ0eXAiOiJKV1QiLCJhbGciOiJIUzI1NiJ9.eyJpbWFnZSI6Imh0dHBzOi8vYXNzZXRzLnJibC5tcy8zMjU1NDMxOS9vcmlnaW4uanBnIiwiZXhwaXJlc19hdCI6MTY5MzU1MTY5MH0.jBLn-Za7bDTmNHKr_dRMkt8NexmpU8tPBBlxRAGQtlg/image.jpg%3Fwidth%3D1245%26height%3D700%26coordinates%3D0%252C0%252C0%252C224%22%2C%20%222000x1500%22%3A%20%22https%3A//rebelmouse.out.com/media-library/eyJ0eXAiOiJKV1QiLCJhbGciOiJIUzI1NiJ9.eyJpbWFnZSI6Imh0dHBzOi8vYXNzZXRzLnJibC5tcy8zMjU1NDMxOS9vcmlnaW4uanBnIiwiZXhwaXJlc19hdCI6MTY5MzU1MTY5MH0.jBLn-Za7bDTmNHKr_dRMkt8NexmpU8tPBBlxRAGQtlg/image.jpg%3Fwidth%3D2000%26height%3D1500%26coordinates%3D0%252C0%252C0%252C48%22%2C%20%221000x750%22%3A%20%22https%3A//rebelmouse.out.com/media-library/eyJ0eXAiOiJKV1QiLCJhbGciOiJIUzI1NiJ9.eyJpbWFnZSI6Imh0dHBzOi8vYXNzZXRzLnJibC5tcy8zMjU1NDMxOS9vcmlnaW4uanBnIiwiZXhwaXJlc19hdCI6MTY5MzU1MTY5MH0.jBLn-Za7bDTmNHKr_dRMkt8NexmpU8tPBBlxRAGQtlg/image.jpg%3Fwidth%3D1000%26height%3D750%26coordinates%3D0%252C0%252C0%252C48%22%2C%20%22600x%22%3A%20%22https%3A//rebelmouse.out.com/media-library/eyJ0eXAiOiJKV1QiLCJhbGciOiJIUzI1NiJ9.eyJpbWFnZSI6Imh0dHBzOi8vYXNzZXRzLnJibC5tcy8zMjU1NDMxOS9vcmlnaW4uanBnIiwiZXhwaXJlc19hdCI6MTY5MzU1MTY5MH0.jBLn-Za7bDTmNHKr_dRMkt8NexmpU8tPBBlxRAGQtlg/image.jpg%3Fwidth%3D600%22%7D%2C%20%22manual_image_crops%22%3A%20%7B%229x16%22%3A%20%7B%22sizes%22%3A%20%5B%22700x1245%22%5D%2C%20%22top%22%3A%200%2C%20%22height%22%3A%20750%2C%20%22width%22%3A%20422%2C%20%22left%22%3A%20326%7D%2C%20%22600x300%22%3A%20%7B%22sizes%22%3A%20%5B%22600x300%22%5D%2C%20%22top%22%3A%200%2C%20%22height%22%3A%20468%2C%20%22width%22%3A%20938%2C%20%22left%22%3A%200%7D%2C%20%223x1%22%3A%20%7B%22sizes%22%3A%20%5B%221200x400%22%2C%20%22600x200%22%5D%2C%20%22top%22%3A%200%2C%20%22height%22%3A%20312%2C%20%22width%22%3A%20938%2C%20%22left%22%3A%200%7D%2C%20%223x2%22%3A%20%7B%22sizes%22%3A%20%5B%221200x800%22%2C%20%22600x400%22%5D%2C%20%22top%22%3A%200%2C%20%22height%22%3A%20624%2C%20%22width%22%3A%20938%2C%20%22left%22%3A%200%7D%2C%20%221x1%22%3A%20%7B%22sizes%22%3A%20%5B%22600x600%22%2C%20%22300x300%22%5D%2C%20%22top%22%3A%200%2C%20%22height%22%3A%20750%2C%20%22width%22%3A%20750%2C%20%22left%22%3A%20162%7D%2C%20%223x4%22%3A%20%7B%22sizes%22%3A%20%5B%221500x2000%22%2C%20%22750x1000%22%5D%2C%20%22top%22%3A%200%2C%20%22height%22%3A%20750%2C%20%22width%22%3A%20562%2C%20%22left%22%3A%20256%7D%2C%20%2216x9%22%3A%20%7B%22sizes%22%3A%20%5B%221245x700%22%5D%2C%20%22top%22%3A%200%2C%20%22height%22%3A%20526%2C%20%22width%22%3A%20938%2C%20%22left%22%3A%200%7D%2C%20%224x3%22%3A%20%7B%22sizes%22%3A%20%5B%222000x1500%22%2C%20%221000x750%22%5D%2C%20%22top%22%3A%200%2C%20%22height%22%3A%20702%2C%20%22width%22%3A%20938%2C%20%22left%22%3A%200%7D%2C%20%222x1%22%3A%20%7B%22sizes%22%3A%20%5B%221200x600%22%2C%20%22600x300%22%5D%2C%20%22top%22%3A%200%2C%20%22height%22%3A%20468%2C%20%22width%22%3A%20938%2C%20%22left%22%3A%200%7D%7D%7D" caption="" photo_credit=""]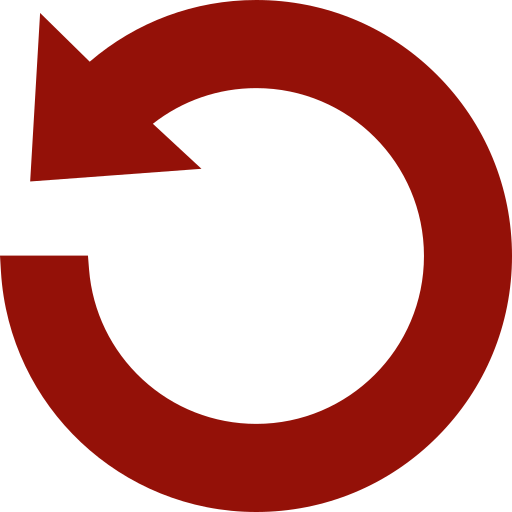 Replay Gallery
More Galleries