Scroll To Top
17th Annual Out100
Photography by Gavin Bond
In 2011, we were reminded of the extraordinary power of the individual to inspire and motivate by example. A gay intern helped save the life of U.S. Representative Gabrielle Giffords; a young transgender student was crowned high school prom queen; a New York City lawyer became the first openly gay man appointed to the federal bench; and an air force officer, who helped found an undercover group of 4,000 LGBT active-duty service members, was free to come out -- along with tens of thousands of his colleagues. These four courageous people are all honored in this year's Out100, with many others who have inspired and moved us.
They include legends such as Larry Kramer -- whose 1985 play, The Normal Heart, received a stunning revival on Broadway this past season -- as well as iconoclasts, like Justin Vivian Bond and Sandra Bernhard, and newsmakers, such as Chaz Bono, whose participation in the most recent season of Dancing With the Stars was as groundbreaking as it was stirring.
To pay homage to their individualism, this year's portfolio is inspired by iconic portraits of the 20th century, from Richard Avedon's image of a shaving Marlon Brando and Robert Mapplethorpe's Patti Smith to Herb Ritts's Madonna and Harry Benson's timeless portraits of the Beatles pillow-fighting.
[rebelmouse-image 32612690 expand=1 dam=1 alt="Charles "Zan" Christensen & Mark Brill, Writer & Illustrator" site_id=25879314 is_animated_gif="false" original_size="387x500" crop_info="%7B%22image%22%3A%20%22https%3A//assets.rbl.ms/32612690/origin.jpg%22%2C%20%22thumbnails%22%3A%20%7B%22origin%22%3A%20%22https%3A//assets.rbl.ms/32612690/origin.jpg%22%2C%20%2235x35%22%3A%20%22https%3A//rebelmouse.out.com/media-library/eyJ0eXAiOiJKV1QiLCJhbGciOiJIUzI1NiJ9.eyJpbWFnZSI6Imh0dHBzOi8vYXNzZXRzLnJibC5tcy8zMjYxMjY5MC9vcmlnaW4uanBnIiwiZXhwaXJlc19hdCI6MTY5ODU1ODUwNn0.gB1BHjzgPqG4psLaSsZdPbJ51yUavjBEDYq6uyEXiCY/image.jpg%3Fwidth%3D35%26height%3D35%22%2C%20%22300x%22%3A%20%22https%3A//rebelmouse.out.com/media-library/eyJ0eXAiOiJKV1QiLCJhbGciOiJIUzI1NiJ9.eyJpbWFnZSI6Imh0dHBzOi8vYXNzZXRzLnJibC5tcy8zMjYxMjY5MC9vcmlnaW4uanBnIiwiZXhwaXJlc19hdCI6MTY5ODU1ODUwNn0.gB1BHjzgPqG4psLaSsZdPbJ51yUavjBEDYq6uyEXiCY/image.jpg%3Fwidth%3D300%22%2C%20%221000x750%22%3A%20%22https%3A//rebelmouse.out.com/media-library/eyJ0eXAiOiJKV1QiLCJhbGciOiJIUzI1NiJ9.eyJpbWFnZSI6Imh0dHBzOi8vYXNzZXRzLnJibC5tcy8zMjYxMjY5MC9vcmlnaW4uanBnIiwiZXhwaXJlc19hdCI6MTY5ODU1ODUwNn0.gB1BHjzgPqG4psLaSsZdPbJ51yUavjBEDYq6uyEXiCY/image.jpg%3Fwidth%3D1000%26height%3D750%26coordinates%3D0%252C41%252C0%252C169%22%2C%20%22300x300%22%3A%20%22https%3A//rebelmouse.out.com/media-library/eyJ0eXAiOiJKV1QiLCJhbGciOiJIUzI1NiJ9.eyJpbWFnZSI6Imh0dHBzOi8vYXNzZXRzLnJibC5tcy8zMjYxMjY5MC9vcmlnaW4uanBnIiwiZXhwaXJlc19hdCI6MTY5ODU1ODUwNn0.gB1BHjzgPqG4psLaSsZdPbJ51yUavjBEDYq6uyEXiCY/image.jpg%3Fwidth%3D300%26height%3D300%26coordinates%3D0%252C0%252C0%252C114%22%2C%20%22600x200%22%3A%20%22https%3A//rebelmouse.out.com/media-library/eyJ0eXAiOiJKV1QiLCJhbGciOiJIUzI1NiJ9.eyJpbWFnZSI6Imh0dHBzOi8vYXNzZXRzLnJibC5tcy8zMjYxMjY5MC9vcmlnaW4uanBnIiwiZXhwaXJlc19hdCI6MTY5ODU1ODUwNn0.gB1BHjzgPqG4psLaSsZdPbJ51yUavjBEDYq6uyEXiCY/image.jpg%3Fwidth%3D600%26height%3D200%26coordinates%3D0%252C122%252C0%252C250%22%2C%20%22600x600%22%3A%20%22https%3A//rebelmouse.out.com/media-library/eyJ0eXAiOiJKV1QiLCJhbGciOiJIUzI1NiJ9.eyJpbWFnZSI6Imh0dHBzOi8vYXNzZXRzLnJibC5tcy8zMjYxMjY5MC9vcmlnaW4uanBnIiwiZXhwaXJlc19hdCI6MTY5ODU1ODUwNn0.gB1BHjzgPqG4psLaSsZdPbJ51yUavjBEDYq6uyEXiCY/image.jpg%3Fwidth%3D600%26height%3D600%26coordinates%3D0%252C0%252C0%252C114%22%2C%20%222000x1500%22%3A%20%22https%3A//rebelmouse.out.com/media-library/eyJ0eXAiOiJKV1QiLCJhbGciOiJIUzI1NiJ9.eyJpbWFnZSI6Imh0dHBzOi8vYXNzZXRzLnJibC5tcy8zMjYxMjY5MC9vcmlnaW4uanBnIiwiZXhwaXJlc19hdCI6MTY5ODU1ODUwNn0.gB1BHjzgPqG4psLaSsZdPbJ51yUavjBEDYq6uyEXiCY/image.jpg%3Fwidth%3D2000%26height%3D1500%26coordinates%3D0%252C41%252C0%252C169%22%2C%20%22750x1000%22%3A%20%22https%3A//rebelmouse.out.com/media-library/eyJ0eXAiOiJKV1QiLCJhbGciOiJIUzI1NiJ9.eyJpbWFnZSI6Imh0dHBzOi8vYXNzZXRzLnJibC5tcy8zMjYxMjY5MC9vcmlnaW4uanBnIiwiZXhwaXJlc19hdCI6MTY5ODU1ODUwNn0.gB1BHjzgPqG4psLaSsZdPbJ51yUavjBEDYq6uyEXiCY/image.jpg%3Fwidth%3D750%26height%3D1000%26coordinates%3D13%252C0%252C0%252C0%22%2C%20%221200x400%22%3A%20%22https%3A//rebelmouse.out.com/media-library/eyJ0eXAiOiJKV1QiLCJhbGciOiJIUzI1NiJ9.eyJpbWFnZSI6Imh0dHBzOi8vYXNzZXRzLnJibC5tcy8zMjYxMjY5MC9vcmlnaW4uanBnIiwiZXhwaXJlc19hdCI6MTY5ODU1ODUwNn0.gB1BHjzgPqG4psLaSsZdPbJ51yUavjBEDYq6uyEXiCY/image.jpg%3Fwidth%3D1200%26height%3D400%26coordinates%3D0%252C122%252C0%252C250%22%2C%20%22600x300%22%3A%20%22https%3A//rebelmouse.out.com/media-library/eyJ0eXAiOiJKV1QiLCJhbGciOiJIUzI1NiJ9.eyJpbWFnZSI6Imh0dHBzOi8vYXNzZXRzLnJibC5tcy8zMjYxMjY5MC9vcmlnaW4uanBnIiwiZXhwaXJlc19hdCI6MTY5ODU1ODUwNn0.gB1BHjzgPqG4psLaSsZdPbJ51yUavjBEDYq6uyEXiCY/image.jpg%3Fwidth%3D600%26height%3D300%26coordinates%3D0%252C90%252C0%252C218%22%2C%20%22210x%22%3A%20%22https%3A//rebelmouse.out.com/media-library/eyJ0eXAiOiJKV1QiLCJhbGciOiJIUzI1NiJ9.eyJpbWFnZSI6Imh0dHBzOi8vYXNzZXRzLnJibC5tcy8zMjYxMjY5MC9vcmlnaW4uanBnIiwiZXhwaXJlc19hdCI6MTY5ODU1ODUwNn0.gB1BHjzgPqG4psLaSsZdPbJ51yUavjBEDYq6uyEXiCY/image.jpg%3Fwidth%3D210%22%2C%20%22600x400%22%3A%20%22https%3A//rebelmouse.out.com/media-library/eyJ0eXAiOiJKV1QiLCJhbGciOiJIUzI1NiJ9.eyJpbWFnZSI6Imh0dHBzOi8vYXNzZXRzLnJibC5tcy8zMjYxMjY5MC9vcmlnaW4uanBnIiwiZXhwaXJlc19hdCI6MTY5ODU1ODUwNn0.gB1BHjzgPqG4psLaSsZdPbJ51yUavjBEDYq6uyEXiCY/image.jpg%3Fwidth%3D600%26height%3D400%26coordinates%3D0%252C57%252C0%252C185%22%2C%20%221200x800%22%3A%20%22https%3A//rebelmouse.out.com/media-library/eyJ0eXAiOiJKV1QiLCJhbGciOiJIUzI1NiJ9.eyJpbWFnZSI6Imh0dHBzOi8vYXNzZXRzLnJibC5tcy8zMjYxMjY5MC9vcmlnaW4uanBnIiwiZXhwaXJlc19hdCI6MTY5ODU1ODUwNn0.gB1BHjzgPqG4psLaSsZdPbJ51yUavjBEDYq6uyEXiCY/image.jpg%3Fwidth%3D1200%26height%3D800%26coordinates%3D0%252C57%252C0%252C185%22%2C%20%22600x%22%3A%20%22https%3A//rebelmouse.out.com/media-library/eyJ0eXAiOiJKV1QiLCJhbGciOiJIUzI1NiJ9.eyJpbWFnZSI6Imh0dHBzOi8vYXNzZXRzLnJibC5tcy8zMjYxMjY5MC9vcmlnaW4uanBnIiwiZXhwaXJlc19hdCI6MTY5ODU1ODUwNn0.gB1BHjzgPqG4psLaSsZdPbJ51yUavjBEDYq6uyEXiCY/image.jpg%3Fwidth%3D600%22%2C%20%221200x600%22%3A%20%22https%3A//rebelmouse.out.com/media-library/eyJ0eXAiOiJKV1QiLCJhbGciOiJIUzI1NiJ9.eyJpbWFnZSI6Imh0dHBzOi8vYXNzZXRzLnJibC5tcy8zMjYxMjY5MC9vcmlnaW4uanBnIiwiZXhwaXJlc19hdCI6MTY5ODU1ODUwNn0.gB1BHjzgPqG4psLaSsZdPbJ51yUavjBEDYq6uyEXiCY/image.jpg%3Fwidth%3D1200%26height%3D600%26coordinates%3D0%252C90%252C0%252C218%22%2C%20%221500x2000%22%3A%20%22https%3A//rebelmouse.out.com/media-library/eyJ0eXAiOiJKV1QiLCJhbGciOiJIUzI1NiJ9.eyJpbWFnZSI6Imh0dHBzOi8vYXNzZXRzLnJibC5tcy8zMjYxMjY5MC9vcmlnaW4uanBnIiwiZXhwaXJlc19hdCI6MTY5ODU1ODUwNn0.gB1BHjzgPqG4psLaSsZdPbJ51yUavjBEDYq6uyEXiCY/image.jpg%3Fwidth%3D1500%26height%3D2000%26coordinates%3D13%252C0%252C0%252C0%22%2C%20%22980x%22%3A%20%22https%3A//rebelmouse.out.com/media-library/eyJ0eXAiOiJKV1QiLCJhbGciOiJIUzI1NiJ9.eyJpbWFnZSI6Imh0dHBzOi8vYXNzZXRzLnJibC5tcy8zMjYxMjY5MC9vcmlnaW4uanBnIiwiZXhwaXJlc19hdCI6MTY5ODU1ODUwNn0.gB1BHjzgPqG4psLaSsZdPbJ51yUavjBEDYq6uyEXiCY/image.jpg%3Fwidth%3D980%22%2C%20%221245x700%22%3A%20%22https%3A//rebelmouse.out.com/media-library/eyJ0eXAiOiJKV1QiLCJhbGciOiJIUzI1NiJ9.eyJpbWFnZSI6Imh0dHBzOi8vYXNzZXRzLnJibC5tcy8zMjYxMjY5MC9vcmlnaW4uanBnIiwiZXhwaXJlc19hdCI6MTY5ODU1ODUwNn0.gB1BHjzgPqG4psLaSsZdPbJ51yUavjBEDYq6uyEXiCY/image.jpg%3Fwidth%3D1245%26height%3D700%26coordinates%3D0%252C78%252C0%252C206%22%2C%20%22700x1245%22%3A%20%22https%3A//rebelmouse.out.com/media-library/eyJ0eXAiOiJKV1QiLCJhbGciOiJIUzI1NiJ9.eyJpbWFnZSI6Imh0dHBzOi8vYXNzZXRzLnJibC5tcy8zMjYxMjY5MC9vcmlnaW4uanBnIiwiZXhwaXJlc19hdCI6MTY5ODU1ODUwNn0.gB1BHjzgPqG4psLaSsZdPbJ51yUavjBEDYq6uyEXiCY/image.jpg%3Fwidth%3D700%26height%3D1245%26coordinates%3D105%252C0%252C0%252C0%22%7D%2C%20%22manual_image_crops%22%3A%20%7B%229x16%22%3A%20%7B%22sizes%22%3A%20%5B%22700x1245%22%5D%2C%20%22top%22%3A%200%2C%20%22height%22%3A%20500%2C%20%22width%22%3A%20282%2C%20%22left%22%3A%20105%7D%2C%20%22600x300%22%3A%20%7B%22sizes%22%3A%20%5B%22600x300%22%5D%2C%20%22top%22%3A%2090%2C%20%22height%22%3A%20192%2C%20%22width%22%3A%20387%2C%20%22left%22%3A%200%7D%2C%20%223x1%22%3A%20%7B%22sizes%22%3A%20%5B%221200x400%22%2C%20%22600x200%22%5D%2C%20%22top%22%3A%20122%2C%20%22height%22%3A%20128%2C%20%22width%22%3A%20387%2C%20%22left%22%3A%200%7D%2C%20%223x2%22%3A%20%7B%22sizes%22%3A%20%5B%221200x800%22%2C%20%22600x400%22%5D%2C%20%22top%22%3A%2057%2C%20%22height%22%3A%20258%2C%20%22width%22%3A%20387%2C%20%22left%22%3A%200%7D%2C%20%221x1%22%3A%20%7B%22sizes%22%3A%20%5B%22600x600%22%2C%20%22300x300%22%5D%2C%20%22top%22%3A%200%2C%20%22height%22%3A%20386%2C%20%22width%22%3A%20387%2C%20%22left%22%3A%200%7D%2C%20%223x4%22%3A%20%7B%22sizes%22%3A%20%5B%221500x2000%22%2C%20%22750x1000%22%5D%2C%20%22top%22%3A%200%2C%20%22height%22%3A%20500%2C%20%22width%22%3A%20374%2C%20%22left%22%3A%2013%7D%2C%20%2216x9%22%3A%20%7B%22sizes%22%3A%20%5B%221245x700%22%5D%2C%20%22top%22%3A%2078%2C%20%22height%22%3A%20216%2C%20%22width%22%3A%20387%2C%20%22left%22%3A%200%7D%2C%20%224x3%22%3A%20%7B%22sizes%22%3A%20%5B%222000x1500%22%2C%20%221000x750%22%5D%2C%20%22top%22%3A%2041%2C%20%22height%22%3A%20290%2C%20%22width%22%3A%20387%2C%20%22left%22%3A%200%7D%2C%20%222x1%22%3A%20%7B%22sizes%22%3A%20%5B%221200x600%22%2C%20%22600x300%22%5D%2C%20%22top%22%3A%2090%2C%20%22height%22%3A%20192%2C%20%22width%22%3A%20387%2C%20%22left%22%3A%200%7D%7D%7D" caption="" photo_credit=""]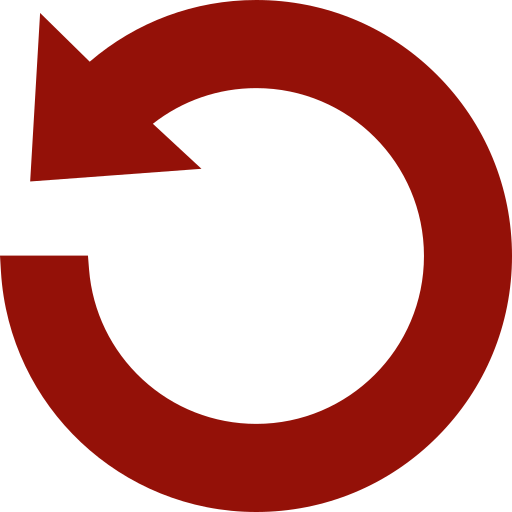 Replay Gallery
More Galleries