By now, hopefully the straight world has caught up to the fact that Charlie Hunnam has been queering scenes from a young age. The news that he was cast in the lead role of the much-anticipated movie adaptation of the BDSM soft-porn Fifty Shades of Grey seemed to take many people who considered themselves pop culture vultures by surprise. But gay men have been cherishing Charlie for quite some time. And it may make the film bearable to watch! Starting with his breakout role as the gay Lolita at the center of the groundbreaking Queer as Folk, we chart this charming man's many acting assets.
1. Queer as Folk
What, Hunnam plays for our team? Well, on screen, at least. Hunnam was 18 when he was cast in the UK Queer as Folk as 15-year-old Nathan Maloney, a teenager new to the gay scene in Manchester. To much controversy, Hunnam's character was involved in a heated romance with a man twice his age. See intense (sexy) wrist-grab at 1:26:
2. Young Americans
The blond beau then took on the role of Gregor Ryder in WB's Young Americans. The Dawson's Creek spin-off followed the drama at Rawely Summer Academy, an elite, all-boys Connecticut school. Even though Hunnam acted alongside American stars like Ian Somerhalder and Kate Bosworth, the show ended after one season.
3. Children of Men
After starring in various movies (Abandon, Nicholas Nickleby, Cold Mountain) and Judd Apatow's television series Undeclared, Hunnam crossed genres and landed a part in Alfonso Cuarón's haunting dystopian film Children of Men. Hunnam played Patric, a member of a radical militant immigrant rights group who chase after pretty Clive Owen. The movie was a critical success and Hunnam earned himself a name in the sci-fi world.
4. Sons of Anarchy
It wasn't until Hunnam was greased and leathered-up before he gained most of his acting recognition. The FX drama Sons of Anarachy features Hunnam as protagonist Jackson 'Jax' Teller, the vice president of an outlaw motorcycle club in Central Valley, Calif. The series became FX's highest-rated series ever, beating out past shows like Nip/Tuck (but Julian McMahon, you're still yummy!) and Rescue Me.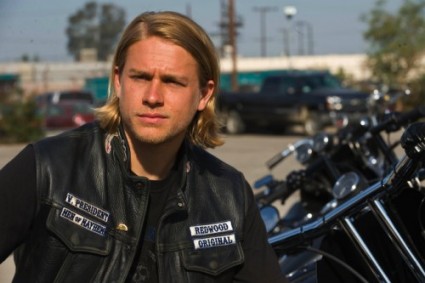 5. Vlad the Impaler
Hunnam isn't just a pretty face and a solid actor — he writes, too. Triple threat!  He sold a screenplay about Vlad the Impaler (aka Dracula), which will be co-produced by Brad Pitt's Plan B Entertainment and directed by music video aficionado Anthony Mandler.
[Photo via Just Jared]
6. And, at last: Fifty Shades of Grey
As we all know by now, Hunnam secured the role of Christian Grey in the film adaption of the knee-buckling, world-phenomon Fifty Shades of Grey. We're hoping to see an irresistible passion between Hunnam and Dakota Johnson (who will play innocent virgin Anastasia Steele), as well as some kinky BDSM and a very naked Christian Grey.  Fingers crossed for a naughty MPAA rating because we want to see plenty of this: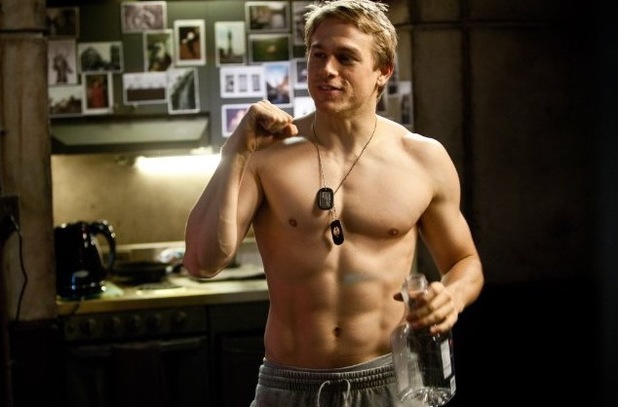 [H/T Daily Beast]