Claude Cahun, A Parisian Like No Other
2.11.2013
By Andrew Belonsky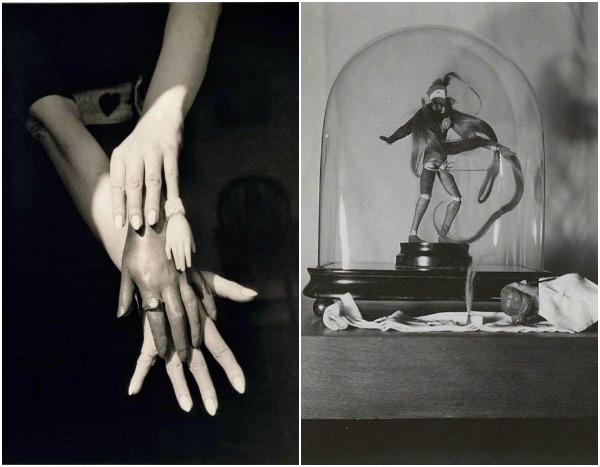 Images via BOUBANG
Looking at the work of Claude Cahun, a surrealist photographer and performer active in the early-1900s, one could easily think her surrealist works were produced today.
Her work is less a commentary on and more a confrontation with gender norms. So too was her life: the artist, born Lucy Renee Mathilde Schwob, and her lover and step-sister, Marcel Moore (originally Suzanne Malherbe), lived most of their lives in a realm of androgyny controversial for even the experimental, relatively open-minded interwar years, the zenith of Calhoun's career. Today, her work provides an enduring illustration of the tension that arises, and the eventual acceptance that can be had, when dealing with gender identity.
Here we take a brief look at Cahun's pieces, almost all of which rely on optical illusion or obstruction that challenge not only the viewer, but the artist herself.
One piece, "What do you want from me?" is perhaps the strongest example of Cahun's overall artistic philosophy. This art isn't surreal for art's sake; it's real, normal life through a lens we're only told is surreal.
Above left, Sans titre, 1939. Above right, Sans titre, 1936.