Winter Sun Playlists
1.28.2013
By Out.com Editors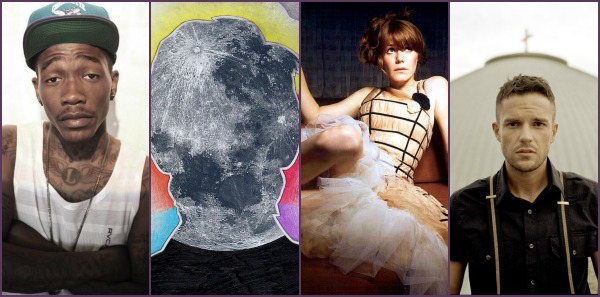 Vegas Playlist II: Born and Bred
Officially incorporated in 1905, Las Vegas is the baby of the States' well-known cities. And its reputation and population both grew faster than any of its contemporaries, mostly thanks to entertainment and gaming industries. Over a quarter of the population, 29.3%, works in that sector.
The city's youth and existence as a source of escape, not a place to settle, reduces the number of people actually from Sin City. It's still only home to about 600,000 people. About 2 million if you count the greater metropolitan area, which still leaves it in the low 30s for population density.
Unlike Miami, a crossroads that has brought us dozens of stars, Las Vegas has produced very little organic sound. That is, sound not produced for the lounges and casinos.
But the last fifteen years have seen the rise of an actual generation of Vegas-born musicians. Jenny Lewis, the songstress formerly of Rilo Kiley, was born in the glow of the Strip, so were Brandon Flowers and Ronnie Vannucci Jr. from the Killers. David Yow from the noise rock band calls Vegas home, and does hip-hop whiz kid Dizzy Wright. Panic! at the Disco and Big B are represented on this list, as well.
Despite the dissimilarities in style, these 18 tracks represent Vegas' native sound. There's an epic quality to many of them, as if the singers or bands are on an odyssey in the desert, headed somewhere unknown, running toward something — or, in some cases, from.