All the Way Thru
1.16.2014
By Jason Lamphier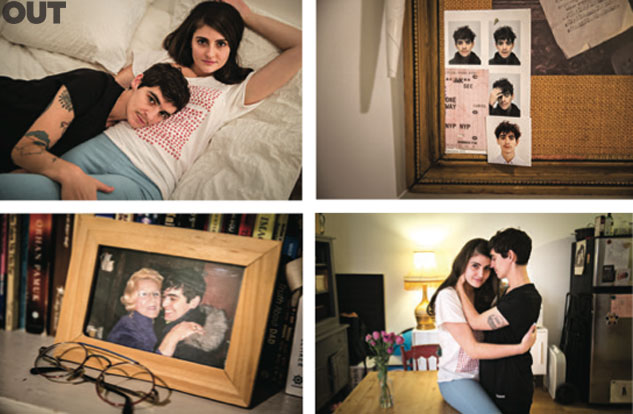 JD, Musician: It's so good for me—with my crazy, eccentric, creative life—to be with somebody grounded. For our first anniversary, I drew 365 hearts on a piece of paper, one for each day we'd been together. We have that framed. For our second, I put 730 hearts on a T-shirt to signify two years. The gift for a first anniversary is paper, for the second it's cotton, and the third is leather. We're coming up on three years in March… so that's 1,095 hearts I need to put on leather.
I barely call her by her name. I call her "Smash" and I'm "Smush." We have smash written on a piece of paper on the refrigerator, and underneath it says atwt. I also got a tattoo that says atwt, which stands for "All the Way Thru," a song I wrote about Ariel. It is my first love song—I was finally able to write one. As soon as I wrote it, we started to say "ATWT" to each other all the time: before one of us is going into a hard meeting, every time we get on an airplane.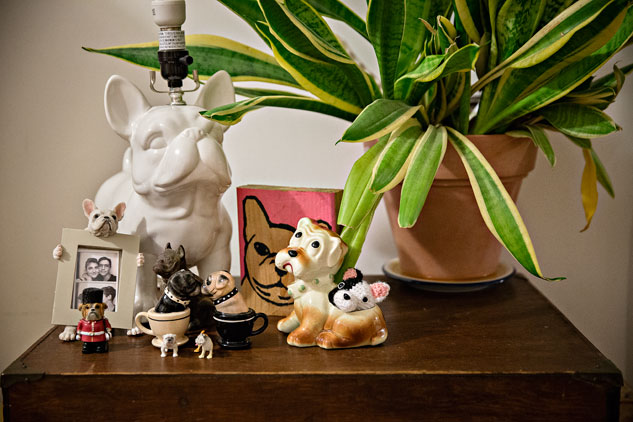 When I go out of town, I try to leave notes all over the house so that she finds them. One time I did it on toilet paper. I unrolled it, wrote "All the Way Thru" on it, and then rolled it back up.
"For our first anniversary, I drew 365 hearts on a piece of paper, one for each day we'd been together. We have that framed."