The Porn Problem
5.9.2013
By Tim Murphy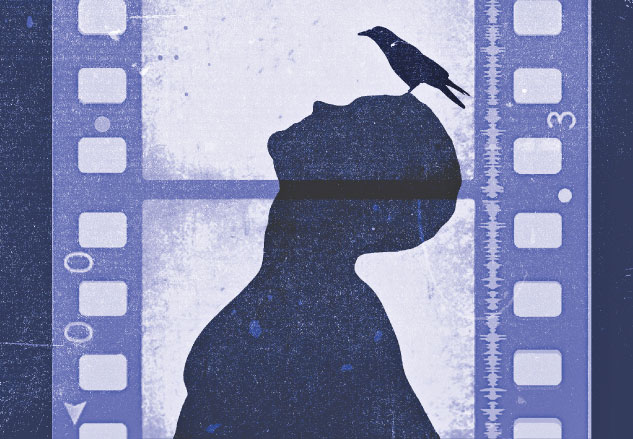 Granted, many stars transition successfully to life after porn. Aiden Shaw, the Brit who dominated gay porn in the '90s with both his massive personal endowment and his clever novels and memoirs, has become a high-fashion silver-fox menswear model at the age of 47. Fredrik Eklund, 35, was profiled in The New York Times for his transition from porn star Tag Eriksson to New York City realtor (and TV reality star). And actor-composer Tom Judson's decision, in his 40s, to do a porn stint under the name Gus Mattox hasn't stopped a successful cabaret career. (All three declined to talk for this story, though Judson emailed to say people could learn more about his porn career by seeing his one-man show.) "People go two ways," says Greene. "You either age out gracefully and appreciate that you did it, or you never want to talk about it again."
And yet with all of these career pressures, there are few places for gay male sex workers to turn for help where they won't be "slut-shamed," as Adams puts it. "The industry isn't doing enough to take care of its own, when it's more important than ever," he says. AIM, the longtime Los Angeles health clinic for porn actors, went bankrupt in 2011 under the strain of battling a law that made condoms mandatory for films shot within city limits. (The clinic had insisted that its mandatory regular STD testing for actors could stop HIV outbreaks in the straight porn world, but outbreaks still occurred, undermining AIM's credibility.)
Health insurance can be hard to access, in part because many plans, even low-cost ones, require proof of income, which many sex workers lack. (One tip? Have a second, "legit" job.) And industry insiders say porn companies are in no position to offer health insurance to any but a few core office staffers as online and streaming options squeeze their revenues.
There are some efforts afoot to change things. Hookonline.org, working with Rentboy.com, has begun offering seminars for sex workers on topics like accessing health care, managing body image, and moving to a new career. "People who know they're going to transition out and make a plan tend to fare relatively well," says Kinkaid. With Grov, he created an online survey for sex workers to assess community levels of depression. (So far, they've found that 8.6% have had recent suicidal thoughts -- more than twice the national adult rate.)
Other plans, including a possible live counseling session, are in the works. "We should be looking closer at...the real possibility of 'copy-cat' syndrome, where suicides inspire more suicides," says Rentboy.com director Sean Van Sant.
But maybe change also has to come from us, the viewers, by far the largest sector of the porn industry. We desire porn stars, enlist them in our fantasies, and even occasionally turn them into celebs, inviting them to our benefits. We also scorn them and see them as expendable. As Kinkaid puts it, "There's an old adage that everyone wants to fuck the porn star but marry the accountant."
Conner Habib, 35, is part of a new generation of actors who combine porn with other pursuits like mainstream acting, writing, and making art. "When you watch porn, are you thinking of us as actual people who bring pleasure to you, or as dirty whores?" He laughs. "I mean, we are dirty whores. But can you think of us as both?"
Perhaps getting stuck in the digital trap of a sexual superhero had a role in those actors' deaths. That includes Miklos, a surprisingly funny and paternal figure to younger escorts like Nick, someone who, according to another friend of his, liked to snap pictures of himself in silly hats.
"His dying is the end of escorting for me," says Nick. "This is the first day I haven't worn a piece of his clothing." His eyes well up. "I took him home to my family for Christmas. I want all the bloggers to know he was a good person. We're not blow-up dolls and sex-crazed meth addicts. We're people with relationships. Do people realize that we're grieving?"