Letters to My Brother
2.1.2012
By James Clementi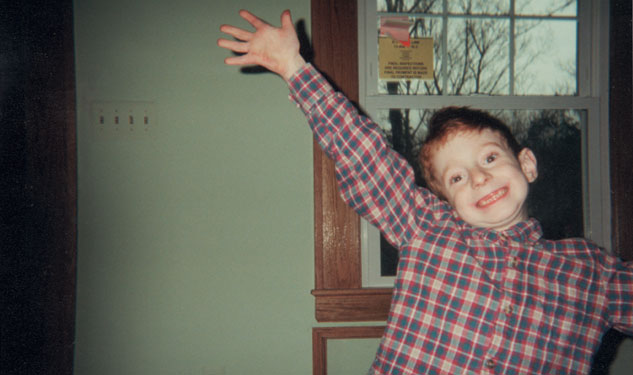 Tyler Clementi / Photo courtesy James Clementi
You are on every talk show, newspaper, and blog, being held up as the issue du jour for the masses to "care about," like they ever read you a story or wiped away your tears or spun you around in the air until you were dizzy. I wish it didn't take you dying for your soul to know peace. I wish you could read the hundreds of letters we got, hear the thousands who rallied and marched for you, know the millions who followed your story on the 6 o'clock news. You were never alone; it just felt like it.
When you were here with me, you had no idea how important you were, and it took your death to make that point. Now you are gone. How will you know how much I love you, how much we all do? It's not like you can read your big cover story. It's not as though you can hear me crying.
SLIDESHOW: FAMILY SNAPSHOTS OF THE BROTHERS TOGETHER
Little Peanut,
I always thought that, between you and I, you were the stronger one. That's why, as protective as I felt toward you, I never worried that much. I saw the best parts of myself in you. Of course, we looked like twins, albeit six years and a foot and a half apart. But -- let's face it -- you were better. Where I dabbled (pretty pitifully) in painting, you devoted hours of every day to the violin since you were eight, then picked up the piano, and even taught yourself the freaking harmonica. Never one to be outdone, when I was biking a mile, you were unicycling two. Where I was shy, you were fearless. When I tiptoed out of the closet at 22, you were out and proud at 18.
I remember asking if you had a boyfriend, or if you wanted one, and you scoffed at me. "I just want to hook up." That's what you said -- and that's fine -- but I think maybe you didn't see how much more you deserved.
Sometimes I wonder who that guy was, the one in your dorm room. He doesn't matter. You were so young, and there were going to be others. But in that moment, what did it mean for you? Were you bored, scared, over it, into it, what? Everyone knows their first, but who ever thinks of their last? I'm sure you didn't even realize that it was the final time you'd be close to someone. He shouldn't matter, but being the last gives him a strange importance. Did he make you happy?