The Truth About Hair Loss
11.1.2013
By Julien Sauvalle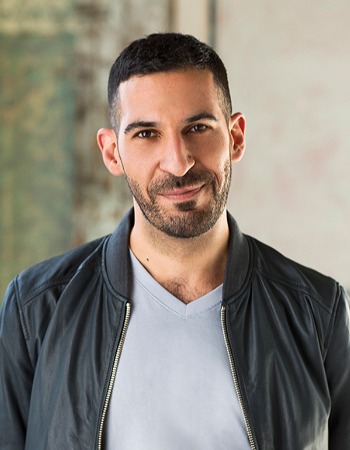 CHOOSING THE RIGHT PRODUCTS
"Some brands advertise the benefits of using a DHT-inhibiting shampoo to prevent hair loss: These are simply not effective," says Dr. Leonard. "Hair loss is not a topical issue, so a shampoo will not penetrate the scalp enough to stimulate capillaries.
"The important thing to consider when you buy a shampoo is the ingredients list. Rule out anything that contains sulfate, parabens, or phthalates.
"Don't be afraid to wash your hair. The best way to promote hair growth is to shampoo every day. If your hair falls in the shower, that's because the follicle was already loose to begin with, not because you're washing it."
Raz Tcherchian (pictured left) has tested Rogaine, and he's now a spokesperson for the brand's Grow Your Game campaign, based on real-life testimonies from men who saw positive results after following a foam treatment:
"I had my wake up call in my dressing room," he says. "I noticed I was starting to lose my hair, and it completely caught me off-guard. I came to terms with it when my boyfriend pushed me to do something about it. Being straight or gay, it's the same thing: Men just want to be the best they can be. More gay men tend to like bald guys, but at the end of the day, I wanted to improve my image.
"I jumped on board and started Rogaine's foam treatment. I've been using it for six months now, and I'm begining to notice results. My hair looked fuller, and I'm losing less of it. My boyfriend calls me a 'supermodel' every day now."