Daniel Garofali's New York
12.11.2012
By Danny Schmittler for The Underwear Expert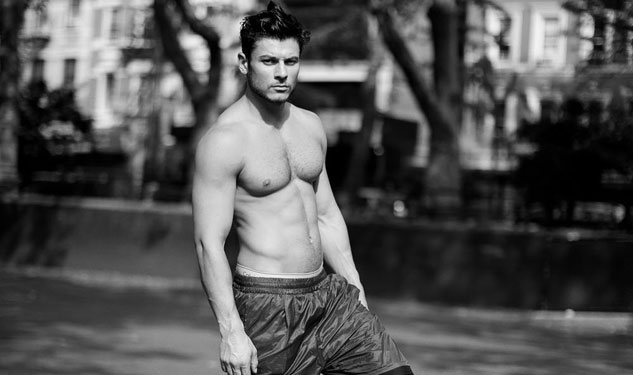 Models inundate the neighborhoods of Manhattan every day for castings, photo shoots, fashion weeks, agency meetings. Not many of them are here for long, though, before jet setting back to Russia, Brazil, Australia, or wherever ever else mass-produces beautiful humans. I never thought of international models as real New Yorkers for this reason – just good looking, nomadic seasonal ornaments.
I covered the C-in2 underwear Grip campaign shot by Rick Day for The Underwear Expert; that's where I met Daniel Garofali. We spoke briefly (as he stood in his underwear) about how he had just moved to New York from Australia—he was ecstatic about it. It was then I realized that all those models I considered tourists could very well love New York just as much we all do; that they, too, have dreams of living here and making New York their home.
It was this interaction that sparked an idea to strip Daniel down to his most beautiful human form, in his new home: New York. Visual artist and filmmaker Blake Martin and I met with Daniel on multiple occasions to discuss his passion for the city, his reasons for moving here, and its weaknesses, among other things. We then followed him around the city on a casual Friday snapping pictures and taking video of him in his favorite off-the-grid places. The following photos, videos and quotes are from that day, when Daniel Garofali showed us his New York -- not as model, but as human.
WATCH: Romantic Video Series With Daniel Garofali