The Ghost With The Blue, Blue Eyes
5.29.2013
By Andrew Belonsky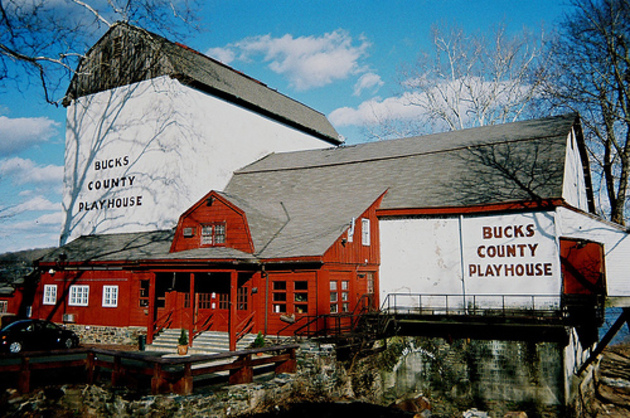 The Bucks County Playhouse would probably be a pile of rubble if it weren't for Kevin and Sherri Daugherty. In early 2011, as the structure crumbled around its late 18th-century foundation and its previous drowned in debt, Kevin (an equity fund manager) and his wife, who owns a local boutique, ponied up $1.75 million of their own money to create a public-private partnership that saved the Playhouse. Over $3 million in renovations later (its new pulley fly system alone cost more than $100,000), and the Playhouse has been revived to and beyond its former glory. To celebrate the renovations, Bucks County Playhouse last year hosted another production of Barefoot in the Park.
This year, with all the finishing touches in place, they're putting up the classic musical Mame until June 9. Then, from June 13-23, they're debuting Mothers and Sons, Terrence McNally's new play about a woman grieving her son's AIDS-related death and, later, the playhouse will host Summer of '42, a coming-of-age tale that takes place just as Joseph "Mother" Cavellucci, then just 17 years old, was finding himself booted from his house and into the army. Mother Cavellucci had no idea that in seven years he would move to and find a new home in New Hope, where he could dress in drag without raising an eyebrow. On the contrary, Joseph's "Mother" persona made him a living legend.
Everyone in town turned out for Joseph "Mother" Cavellucci's funeral in 2000. And so did the U.S. Army. Mother's World War II service granted him the proper send off, including a 21-gun salute. It was part of his legacy, a legacy still being written.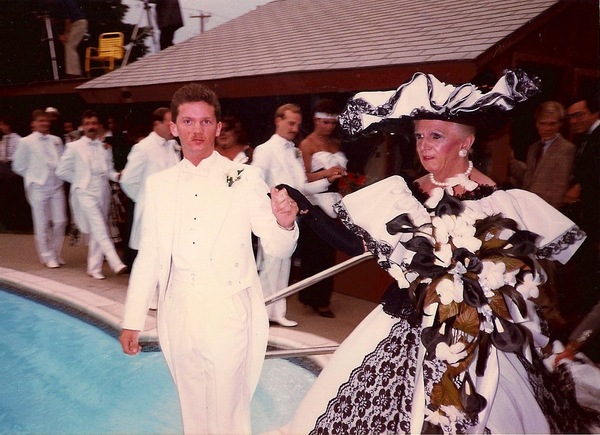 (Mother at her 1985 wedding.)