These 7 Nude Beaches Are Tops
5.24.2013
By Out.com Editors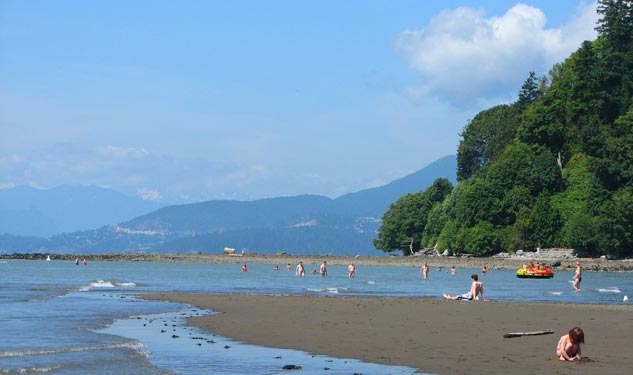 (Image via Flickr)
Wreck Beach, Vancouver
Wreck Beach, a taxi ride to the west of the city, at the foot of the cliffs that surround the University of British Columbia, is perched on the tip of Point Grey, looking out over the Burrard Inlet to the North Shore Mountains. The gay beach can be found at the famous clothing-optional beach's south end. Naked vendors cruise the beach, offering water, beer, sandwiches, and a surprising array of narcotics. Ask any student how to get to the access paths that lead down to the water. If you're traveling with baggage, leave itin a locker in the Museum of Anthropology near the trailheads above.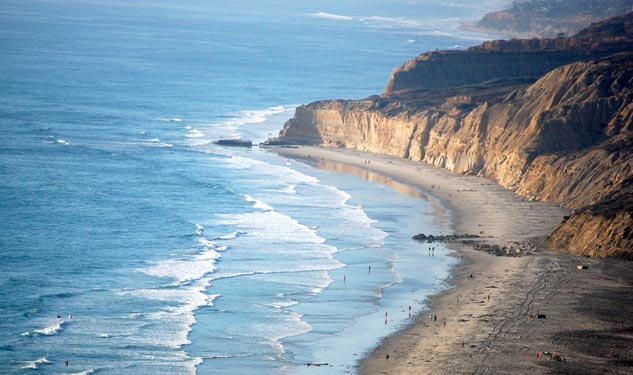 (Image via Flickr)
Black's Beach, San Diego
One of the largest nude beaches in the United States, Black's Beach runs for more than a mile on the coast north of San Diego, under the Torrey Pines Bluffs. Officially part of Torrey Pines State Beach, Black's is jointly managed by the state and the city. The distinction is important, as the nudity is only allowed on the state side, which starts about 100 yards south of the Torrey Pines Glideport.
Getting here can be tricky, and the quickest route is also the most treacherous—a steep rugged trail down a 300-foot cliff.