Gay X-Man Rictor, An Illustrated History
5.16.2013
By Andrew Belonsky
I've always, ever since I was a 12-year old nerd, had a thing for Rictor, one of the at-that-point lesser-known members of the extended X-Men family. I'm not sure what it was, but I formed an inexplicable crush on this cartoon character.
From the first time I saw him, as a peripheral character in a 1992 issue of Uncanny X-Men, I was intrigued. And years later, after I had lapsed on reading comic books, I was pleased to learn that Rictor had "come out." Or, rather, writer Peter David picked up on the preexisting subtext and had the character, once a young man suicidal over his earth-shaking mutant powers, say he's into guys.
Now that X-Factor, the Marvel comic in which he came out, is drawing toward a close (the final issue hits stands in September), let's take a look back at Rictor's evolution from scrawny supporting character to gay hero.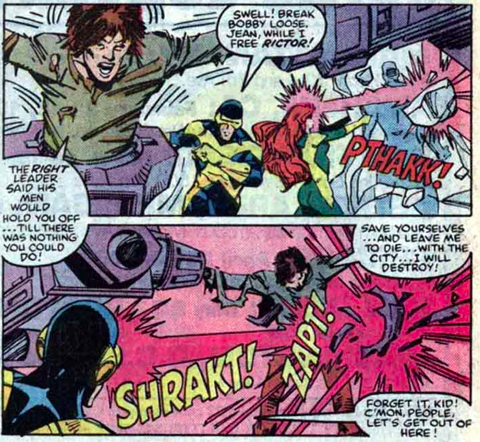 X-FACTOR #17 (1987): Rictor, real name Julio Esteban Richter, was first introduced when an anti-mutant group called The Right tried to exploit his tectonic powers to level a New York City block. This helped established Rictor's self-hate over his innate powers, a common theme in the X-Men family of comic books.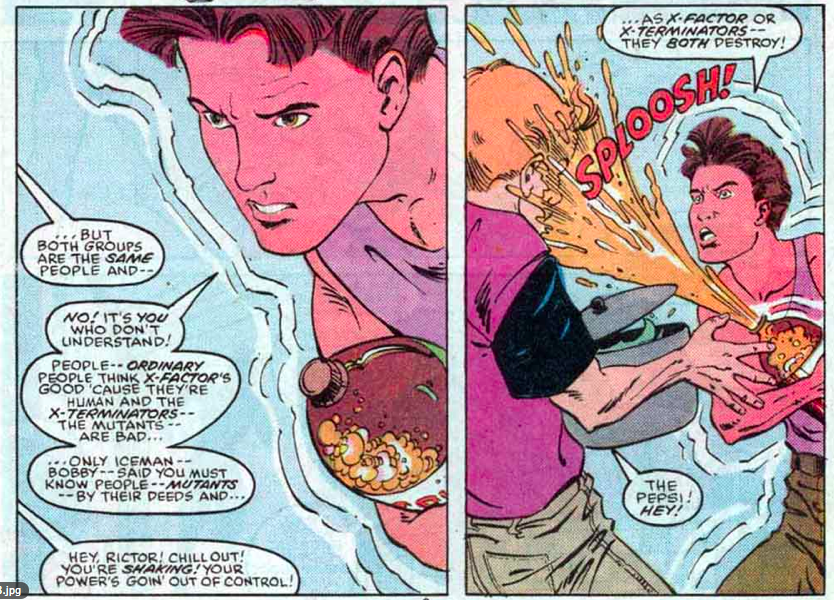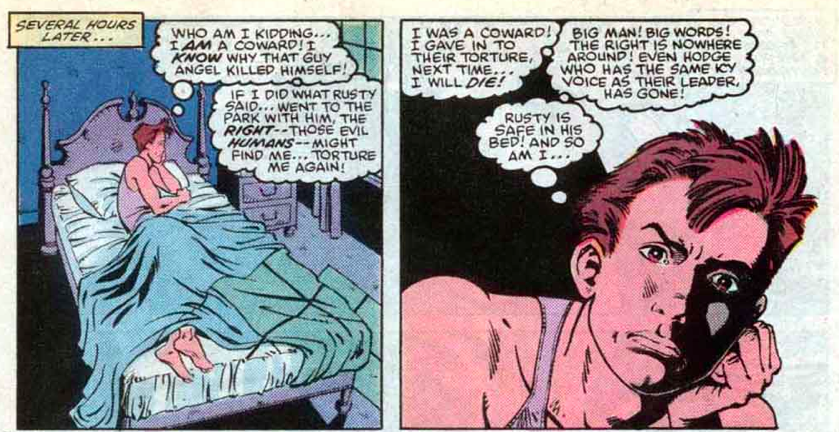 X-FACTOR #20 (1987): Taken in by the X-Family, Rictor was at this point the picture of self-hating angst.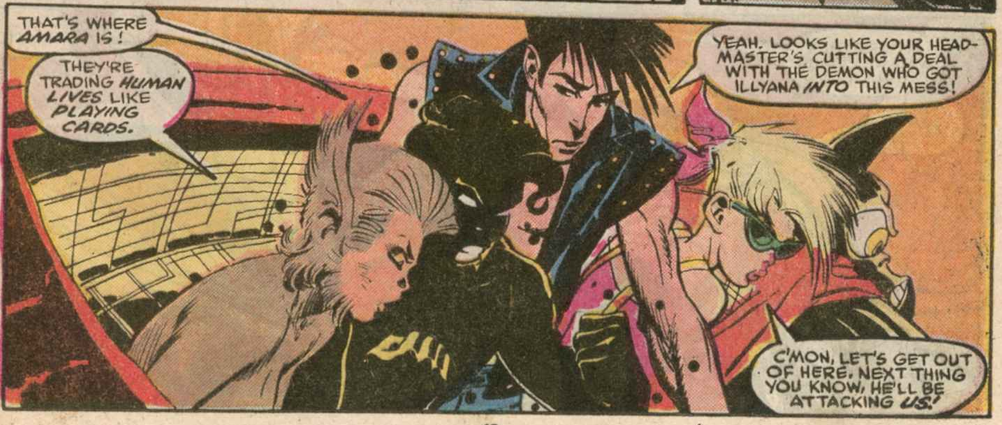 NEW MUTANTS #73 (1988): Some time on the field helped Rictor become a bit more comfortable. It was also around this time that he began rocking a sleeveless leather vest and a new, punkier hairdo. The writing was on the wall.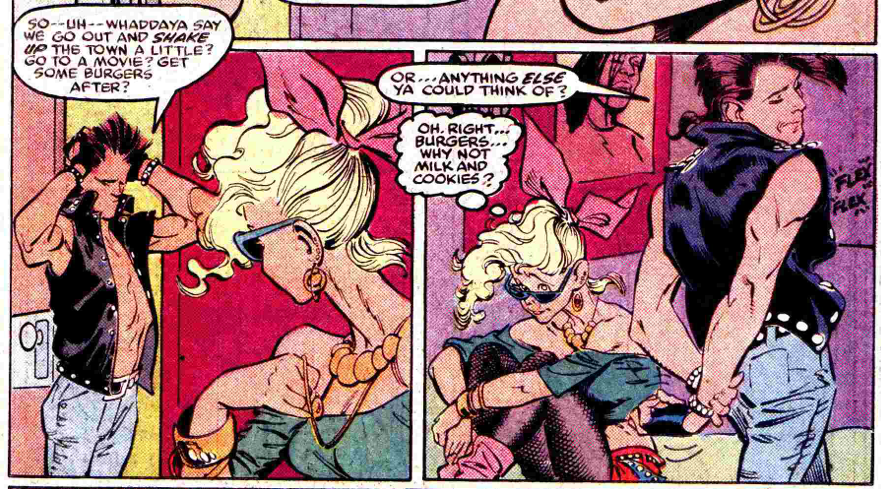 NEW MUTANTS ANNUAL #5 (1989): Female teammate Boom-Boom always had a thing for Rictor, and he liked to flirt back. Nothing came of it.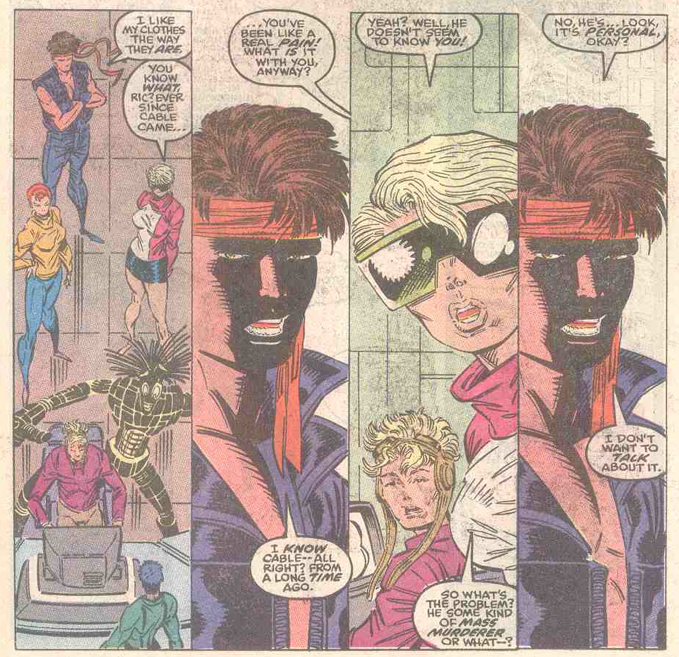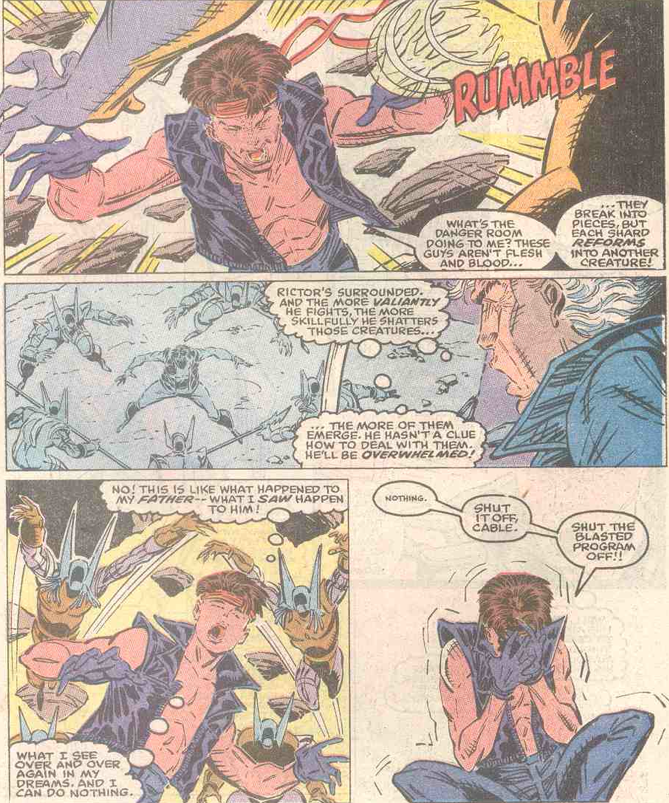 NEW MUTANTS #90 (1990): This issue gives a good look at both Rictor's punkier look and at his trademark drama queen angst, which lent itself nicely to the daddy issues he developed with team leader Cable, whom Rictor erroneously blamed for his father's death. Yes, comic books are basically soap operas.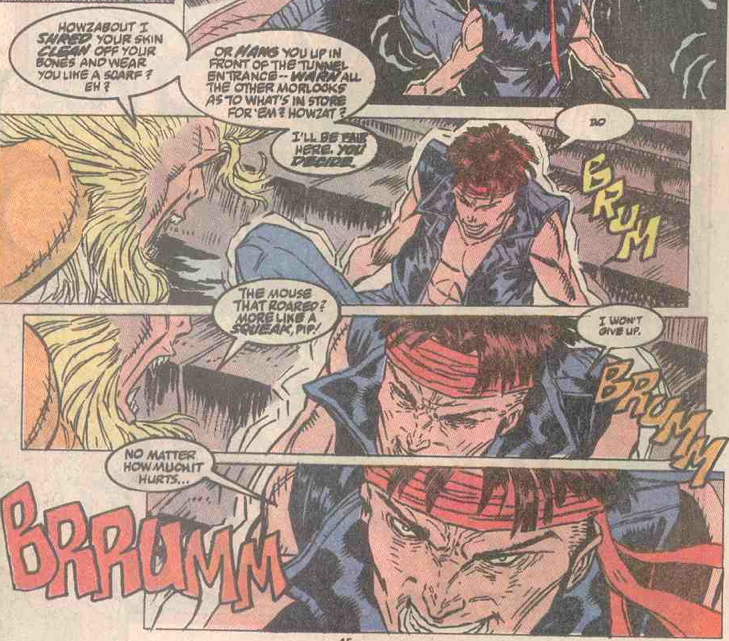 NEW MUTANTS #91 (1990): Fighting Sabertooth helped Rictor find his inner hero.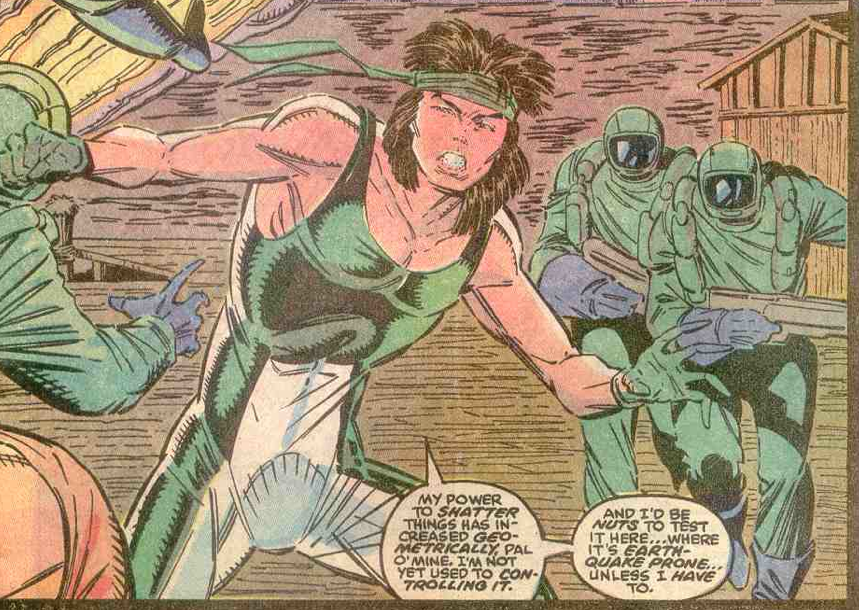 NEW MUTANTS #93 (1990): Costume change!