14 Truly Awesome Things To Do Out In Columbus
5.13.2013
By Out.com Editors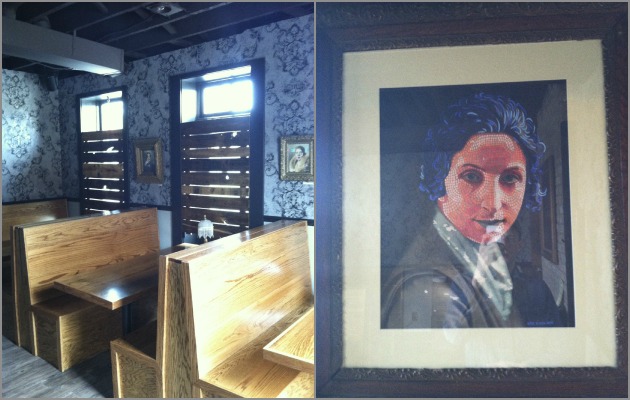 CURIO? Building off the success of his Harvest Pizzeria, owner Chris Crader teamed up with renowned mixologist Travis Owens to convert a Nineteenth Century German Village house into the instant local favorite Curio, a Prohibition-inspired bar where the drinks — Curio's rotating menu of homemade libations revolves around bitters, sweet orange, egg cream and other old-timey drink ingredients — mirror an antiqued interior that includes 20s-era wallpaper and vintage farm goods that double as objets d'art.
LONG STAY IN SHORT NORTH: Downtown Columbus on a Friday night doesn't sound like the most promising of prospects, but remember that Columbus, home to Ohio State University and its thousands of young, impressionable Buckeyes, is a college town. That means plenty of street life in Short North, especially on the first Saturday of the month, when galleries, shops and even salons offer music, drinks, sales and specials for the masses. Meanwhile, outside, you'll find scores of local musicians keeping the beat and drumming up change along North High Street. It's quite a surprising and exhilarating scene, and not one you'd expect to find in Ohio's capital city.
SIP AND TWIRL AT AXIS: You don't realize it until you've cruised into the gay nightclub Axis on High, but there are too few places in this world where you can see a drag queen wearing a sequined Ohio flag dress while rocking out with a backup crew of overall-wearing lesbian construction workers. You'll see that and a whole lot more at this two-level mixed-crowd hot spot that's brimming with corn-fed guys and gals.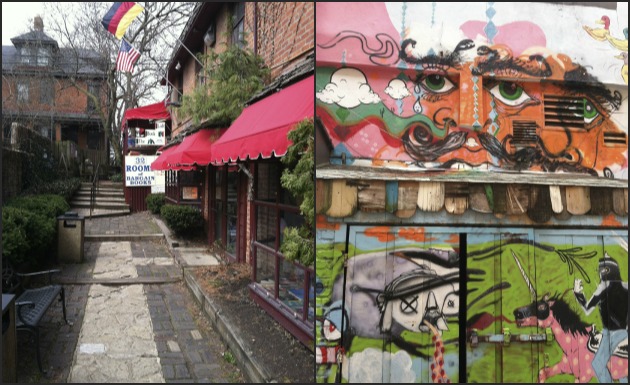 LOST IN A BOOK LOFT: The Book Loft in the Columbus neighborhood of German Village may rival New York's bibliophile mecca The Strand. Thirty-two rooms and a sprawling patio offer readers great deals on best-sellers, rare books and hard-to-find delights. One of our companions scored the Terry Richardson/Lady Gaga photo book, originally sold for $50, for $15. As for us, we snatched up a copy of Strong Man: Vintage Photos of a Masculine Icon, for only $5. Once you're done cruising the aisles, we recommend you stroll on down German Village's brick lanes to nearby bakery Pistacia Vera for some macarons and coffee.
NIBBLING ON A SUGAR DADDY: It took two years for Tom Finney and Mark Ballard to perfect the sweet and sticky products sold at their downtown Columbus shop, Sugardaddy's, where they offer an assortment of well-rounded brownies and blondies. And their lack of haste created basically no waste: rather than tossing their treats' hard edges, they refashion extra bits and pieces into ice cream, cheesecake crusts and grab bags called "Pocket Change." And, yes, they deliver. They've even trademarked the phrase "from oven to door in 24."
Also of note, the adjoining stationary and luggage store, Robert Mason Co., founded in a basement two decades ago by a then-12-years-old Robert Mason was 12, will soon move into its own, expanded space on Gay Street, meaning more space for both Sugardaddy's largesse and Mason's goods.
'OUTLOOK' GOOD: As print publishing contracts, Columbus' local monthly, Outlook Columbus, continues to break new ground, burrowing further into Columbus' queer culture to find new and interesting stories, angles and approaches, including a reecnt underwear shoot featuring local bears and a 3D edition. If you can judge a city by its alternative press, Columbus is definitely tops.