An Art History Guide To Lady Gaga's 'Applause' Music Video
8.20.2013
By John Hutt
In Lady Gaga's new video for "Applause," the statement is ArtPop. And here I will treat it as just that, a work of art to be dissected and studied. She draws on diverse influences, from Botticelli to John Galliano. In the video we see influences of classical art, silent film, Japanese outsider art, pop culture, and since this is Gaga, you can't forget about fashion.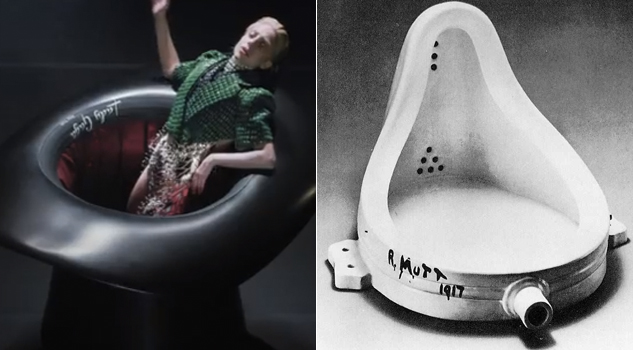 The video opens with an absurdly large hat signed 'Lady Gaga.' A nod, perhaps to the works of Marcel Duchamp who would sign something and then declare it art; however the hat could also be a nod to John Galliano, who she references later in the video.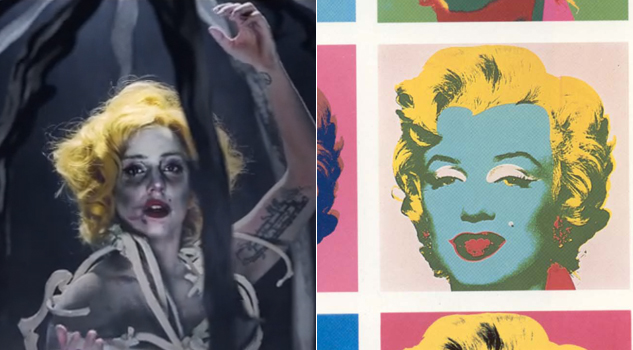 Next, we get our first glimpse of Gaga in a ribbon cage. Her hair and makeup reference Andy Warhol's famous portraits of Marilyn Monroe, as well as invoking the fashion of Jean Paul Gaultier's Fifth Element costumes.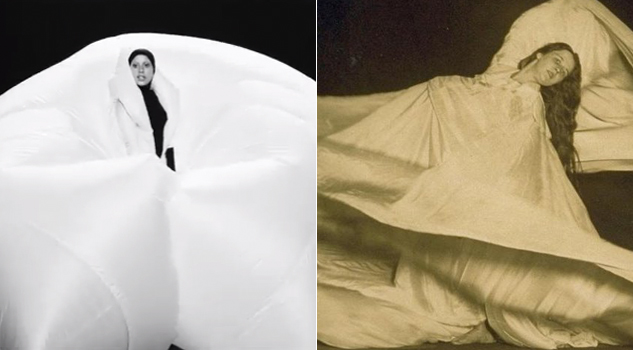 Then, as the camera pulls out, we see the singer in a black outfit accessorized with a billowing cape, which invokes the work of early-1900s photographer Loie Fuller.
Moving beyond the brilliant knife catching sequence, an homage to late-1920s circus films, Gaga emerges from the hat we saw earlier. Her outfit recalls the Maison Martin Margiela Artisanal collection as well as a reptilian version of Metropolis, but more of that to come.