What's the Gayest Oz of All?
3.4.2013
By Out.com Editors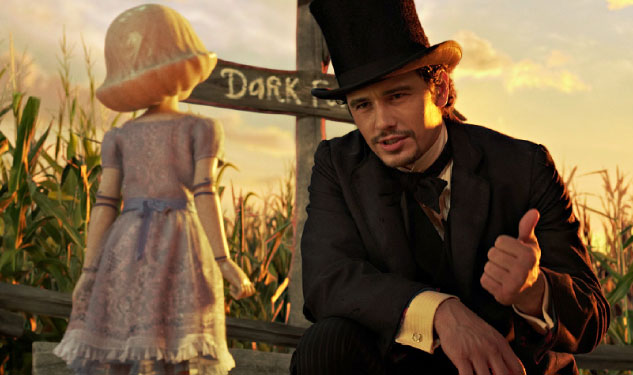 Photo: Disney Enterprises, Inc.
This month, James Franco slips into what could be his swishiest role yet, a young Wiz who's just landed in the Emerald City in Oz the Great and Powerful, Sam Raimi's Wizard of Oz prequel. But you don't have to be a friend of Dorothy to know that the Yellow Brick Road is a very well-trod one, a path paved with melodramatic divas, zingy choreography, and apparently a shit-ton of creative license. Here, we rate five other memorable trips to Oz based on their own swishiness.