Victor Banis, The Grandfather of Gay...
9.26.2013
By Andrew Belonsky
(Above: Victor Banis in 1966; Below: Banis in 1944, at age 7.)
Victor Banis has a raspy, queeny old laugh. It sounds a lot like John Waters's almost-a-cackle guffaw and comes easily and often. It takes on especially mischevious tones when I ask the 76-year-old about government surveillance. Is he surprised by new revelations that the United States government spies on its own citizens? "Ha-ha! No, I'm far too aware of those guys. I don't find it surprising in the least!"
Banis has firsthand experience with government spooks. No, his computer wasn't hacked and his phone wasn't bugged—nothing that high-tech. His experience was more hands-on: opened mail left in neat bundles outside his door. This began in early 1965, just before Banis went on trial for conspiracy and obscenity charges stemming from the 1964 publication of his book The Affairs of Gloria, a lesbian-tinged pulp about a self-described "free-wheeling nympho."
From March of 1965 until January of 1966, Banis commuted back-and-forth from his Los Angeles home to the federal court house in Sioux City, Iowa. After months of exhausting testimony, Banis was eventually acquitted, but he was left with a "burning resentment" for the government's "callous disregard" for first amendment rights.
"The bottom line was that my innocence was gone," Banis writes in his 2008 memoir, Spine Intact, Some Creases. "I had been screwed in no uncertain terms." Worked into a froth, Banis sat down to give the establishment a full-throated—and very gay—screw right back. The result: The Why Not, a first-of-its-kind and very unabashed collection of frank, often funny vignettes about gay men living in Los Angeles. It didn't take long for Banis to write it — it was based in large part on his own life — but selling it was a different story, one that changed gay culture forever, and one whose legacy I had to learn more about. So, I went straight to the source.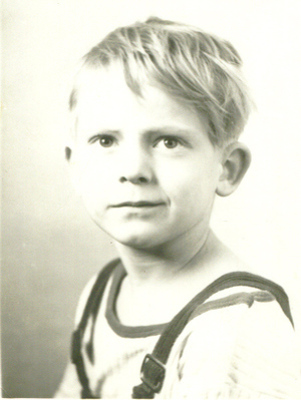 Banis lives in West Virginia now, but he was born in 1937 in Pennsylvania and raised in Ohio, where he grew up impoverished and isolated from his peers. His memoir mentions some of the more traditional taunts and bullying and alludes to being raped by a gang of police, but he doesn't linger on the bad times. "I've seen plenty of ugliness," he tells me, reluctantly. "I don't think any gay man that grew up before the revolution got through it without scars." But that's all he'll say about the violence. Besides, he found security and comfort at his homestead.
"A bunch of loonies," is how Banis lovingly describes his 10 siblings, his hard-working mother, and chronically ill, occasionally abusive father. The Banis Clan was open-minded, fun-loving, close, and completely supportive. "[And that] is probably the best thing that could happen to a gay boy growing up there and then." No one seemed to care he was gay, and a young Banis tacitly acknowledged that openness by moving out West with another man in 1963.
Banis's family did, however, intend on him being upright. Mother "believed and practiced the Christian virtues," as did her children, so Banis was not well-versed in the dirty words he later used in his writing. He swears he didn't say "damn" aloud until he was 30-years-old. But Mother Banis also taught her children to fight for what's right, and he believed that people had the right to write what they wanted. As he told me, colorfully, "I don't know if it's necessary to write books with the word 'motherfucker,' but I don't see any reason why it shouldn't be allowed." The same idea applied to gay books. "Why shouldn't a book show homosexuality in a favorable light? Why shouldn't gays be allowed to fall in love and live happily ever after?"