Fame Material: Steven Yeun
2.19.2013
By Out.com Editors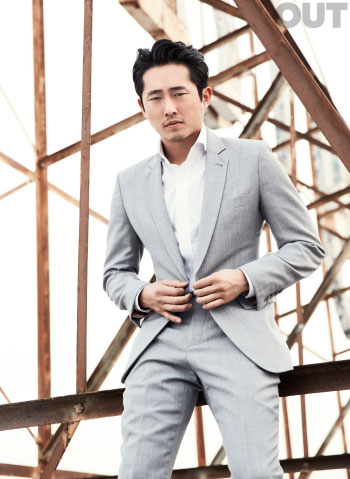 Who he's wearing: District Homme -- Californian designer Deborah Sabet's motto is to create a bespoke suit that reflects the personality of the man wearing it.
A recipient of the CFDA Scholarship Award, she began as a women's designer for Target's in-house brands, until the Los Angeles–based sportswear company Hard Tail recruited her to start a menswear line under their umbrella.
After launching District Homme in 2009, Sabet is planning to expand her label to women's suits.